Meet Brett Lewis
Born in Colombia. Lives in the United States.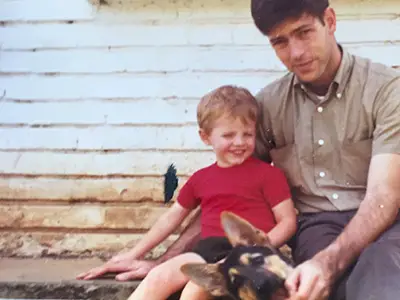 Brett has loved animals his entire life! Being born in Medellin Colombia, Brett was surrounded by animals – some exotic ones including a pet monkey
– but his favorite as a young kid was his trusted friend Blackie, shown in the picture above with Brett's Dad.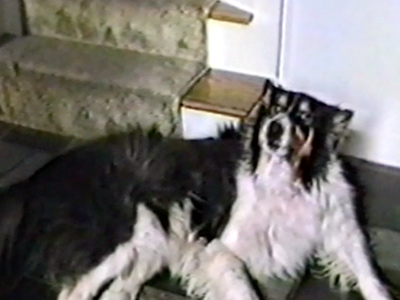 Growing up Ringo was a constant companion and saw Brett through skinned knees, first dates, and his transition to college.
He also had a Siamese cat named Smokey and a Maine Coon cat named Scats during these years.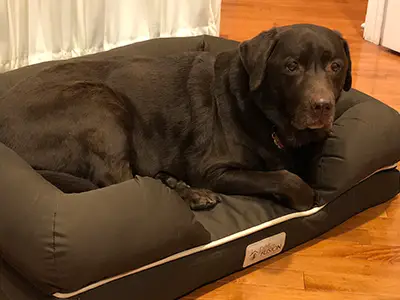 Now, as an adult, Brett, his wife, and their children consider Bailey a vital member of the family!!
Bailey spends most of her day in Brett's office… Sometimes her snoring can be heard when Brett is on business calls! 😂
Bailey is a great companion and can always be counted on to lift your spirits!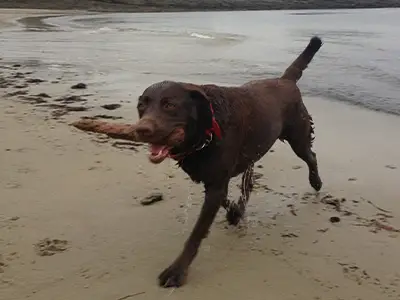 Brett eagerly shares his dog and cat knowledge by publishing content on social media and publishing blog articles on the Furry Friends Gear blog.
My Mission on Furry Friends Gear is to provide helpful advice to make you the best pet owner!
Pet Articles By Brett
I believe safety and discipline are the main reasons for pet gates. These gates will help with many things – controlling behavior, training your pet, helping them with anger issues around other pets, and generally just keeping them out of trouble. There are many designs and brands, and figuring them