Brushing your short-haired dog's coat is a critical way to keep your pet's fur and skin healthy. While there are a lot of brushes for pets, including specifically designed brushes for short-haired breeds on the market, you'll find our top 3 picks of the best dog brush for short hair furry friends right here!
There are several main brushes to choose from, based on your pet's fur and coat type and dog breed. The most common options are a pin brush or bristle brushes, slicker brushes, and de-shedding brushes, ideal for short-haired dogs.
If your dog has a thick coat, a bristle grooming brush works best to lift and remove dirt while leaving behind a great shine. Dogs prone to shedding benefit from a de-shedding brush, which helps reduce the amount of fur shed if used regularly. Slicker brushes are designed for coats that tangle easily, and these brushes help detangle the fur easily.
You'll find some excellent brush combination kits, so you can use a variety of brushes to groom your dog and keep their fur shiny and healthy. Regular brushing is also essential for maintaining healthy skin. The following best dog brush for short hair dogs are rated based on ease of use, price, effectiveness, durability, and compatibility with your pet.
Top 3 Best Dog Brush for Short Hair
Best Slicker Brush for Short Haired Dogs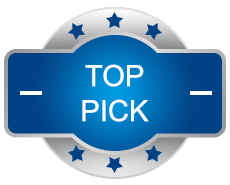 Hertzko Self-Cleaning Slicker Brush for Short Haired Dogs
Editor's Comments:
The Hertzko Slicker brush is an original product widely popular for pet owners. With over two million slicker brushes sold worldwide, Hertzko is a well-known and respected brand that offers an excellent line of pet products.
Compatibility with your pet
90
Manufacturer: Hertzko
Size: 8 x 3 x 10 inches, and a weight of 3.2 oz.
Materials: Durable plastic with rubber on the handle
The Bottom Line:
The Hertzko slicker brush is a high-quality, affordable, and effective option for a shorthaired dog and pets with hair that easily mats or tangles.
What's Good
Gently and effectively removes mats in your pet's fur
The bristles quickly retract by pressing a button on the brush's handle
Works well on pets with short and long hair, including a variety of breeds
Removes knots and dirt trapped in the fur, leaving a shiny coat behind
It's gently and easy to use
The brush is durable and strong
Pets respond well to this product
Recommended by veterinarians
What's Bad
The brush's bristles remain retracted until you press and hold the button on the handle to keep the bristles extended. This process may be difficult for some users who may struggle with keeping the button pressed while brushing
Dogs with thin coats may find the bristles a bit abrasive on their skin, though the brush works very well with thick fur.
Summary
The Hertzko Self-cleaning Slicker brush is an innovative product that self-cleans and works effectively with various pets and thick short and long fur. It's one of the top slicker brushes for pets available and highly recommended by veterinarians. This brush effectively removes tangles, mats, and loose fur from your pet consistently. You'll also find the handle doesn't slip and provides a comfortable grip.
This brand and product are rated in the top five brushes for dogs and cats. It's an excellent option for pets withhard-to-maintain fur and easy mats or tangles. Hertzko's pet brushes are also convenient, compact, and well designed to provide a pleasant experience for dogs. It's a decent investment that's affordable, durable, and you can use it for multiple pets.
Hertzko offers a satisfaction guarantee, an excellent feature for pet owners. You'll find the brush offers a soothing, pleasant sensation for your pet so that they won't experience abrasive bristles or discomfort. Your dog or cat will look forward to regular grooming and enjoy a shiny, healthy coat.
Best Bristle Brush for Short Haired Dogs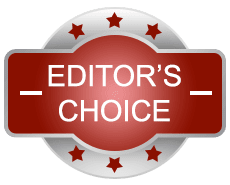 Burt's Bees Hemp Bristle Brush for Dogs
Editor's Comments:
The Burt's Bees bristle brush for dogs is an eco-friendly product made with natural materials, bamboo, and hemp and is available in small and large sizes.
Compatibility with your pet
88
Manufacturer: Fetch for Pets
Size: 17 x 3.35 x 8.46 inches
Materials: Bamboo handle and hemp bristles
The Bottom Line:
Burt's Bees bristle brush for dogs is a gentle, effective grooming tool that's sensitive to your pets' coat and skin while effectively removing tangles, dirt, knows, and dander.
What's Good
Made from recycled and eco-friendly materials
It offers two grooming tools: soft bristles on one side and rounded pins on the other side to remove unwanted mats, knots, and dirt.
Durable, strong, but gentle on your pet
It keeps your pet's fur soft and manageable
Ideal for all dog breeds and sizes
The design of the brush and bristles is calming, soothing for pets
What's Bad
Some pet owners find the brush handle's texture feels a bit "unfinished" and not as comfortable as other pet brushes
The brush may be considered a bit small for larger dogs
Cleaning the brush may take more effort, as there are two sets of bristles, and they don't retract or expel hair quickly
Summary
Burt's Bees eco-friendly bristle brush for dogs is an excellent alternative to standard products, made with durable hemp bristles and a bamboo handle. You'll find this brush's dual set of bristles accomplishes all your dog's grooming needs with just one tool. This brush offers an esthetic, hexagon-shaped design, and offers a sturdy grip, so you can use the dual-function tool to reduce shedding, improve shine, and overall skin and coat health.
This brush is ideal for dogs of all ages, including senior dogs with sensitive skin. Burt's Bees is a well-established company that manufactures a great variety of natural, environmentallyfriendly products for humans and pets. While this brush is strongly recommended for short haired dogs, you can easily use it for medium and long-haired dogs with various textures and thicknesses with excellent results.
If you have a poodle, or a short hair dog with curly coats and textured fur, you'll find this bamboo and hemp brush works effectively. Pets respond well to this product, and it's offered at an excellent price for its quality and durability. You'll find this grooming brush is ideal for daily grooming and works for households with multiple dogs.
Best De-Shedding Tool and Brush for Short Haired Dogs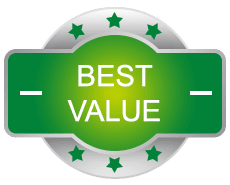 SleekEZ De-Shedding Brush and Grooming Tool
Editor's Comments:
SleekEZ De-shedding Brush and Grooming tool isone of the best brushes to treat pets who shed excessively. It's effective in improving your pet's coat with a gentle, painless touch.
Compatibility with your pet
90
Manufacturer: SleekEZ
Size: 5 x 3 x 1.5 inches, and a weight of 2.4 oz.
Materials: Made of metal and wood
The Bottom Line:
SleekEZ's de-shedding tool is one of the most durable and effective ways to reduce shedding and excess fur in dogs.
What's Good
Patented design with a wave pattern to effectively remove dirt, loose fur, and dander without getting caught in your pet's coat
Easy to clean and doesn't collect your pet's fur, which falls off effortlessly
The brush pattern is gentle on pets, without any painful tugging or snagging against your pet's skin or fur
It works well on most dogs and is sturdy, robust enough for pet furniture, bedding, and carpeting
You can use this pet brush year-round to keep your pet's coat shiny and healthy
Made with durable metal and wood
Dogs respond well to this pet brush
Works great with cats
What's Bad
Some pet owners find the teeth of the brush are too sharp
The brush may thin your pet's fur a bit, during brushing
Summary
SleekEZ's original de-shedding brush is an excellent product for many dog breeds, with consistently good results so that your pet's fur is always soft and shiny. You'll find this product is specially designed to keep your dog's coat healthy without causing discomfort or pain during use.
Many pet owners find this pet grooming brush ideal during the winter season when pets have a thicker coat and are more prone to knots and shedding. If your pet spends a lot of time outdoors, you'll find this brush helps keep their coat consistently healthy and robust. You'll find this brush is long-lasting, so you can use it often and for many years, with proper care and storage.
You'll find this pet grooming brush works well with different-sized pets, including cats and smaller dogs with thick, short haired fur or longer-haired breeds that shed loose hairand excess fur frequently. It's an affordable, high-quality pet brush that's effortless to clean and keep in excellent condition for years.
Best Dog Brush for Short Hair: A Complete Buyer's Guide
You'll notice our top choices on our list of the best dog brush for short hair includes one of each primary type of brush that's specifically designed for different short-haired dogs, whether you require a bristle brush for daily grooming, a de-shedding tool to tackle excessive, loose fur. With regular use, these brushes improve your pet's skin and coat, which may prevent and reduce dander and dirt build-up.
These dog grooming products are inexpensive and durable, so you'll find these brushes will last for years if properly stored and cleaned. In most cases, brushes don't require much care, as pet fur typically falls off the bristles or is quickly released with retractable brushes.
When you choose a brush or a set of brushes for your dog, it's vital to assess their grooming needs and consult with a veterinarian to determine if they require special care to treat or prevent dander and other conditions.
It's crucial to choose a brush or grooming kit with gentle brushes that is effective for your pets and their coat type and skin. If your dog has sensitive skin or doesn't typically respond well to grooming, it's essential to select a product that's soothing and comforting.
A professional pet groomer or veterinarian can offer helpful advice on using one of our top picks for the best brush, and they may suggest additional tools and accessories to help improve your dogs coat and undercoat.
Materials and Maintenance
When you buy a grooming brush for your dog, are you considering an eco-friendly product, or is the priority on high durability and maintenance? Most dog brushes self-clean or discard excessive and loose fur without much effort, making this step simple. A comfortable handle and grip are essential, especially if you plan to use the brush daily and for multiple pets.
If your pet requires regular care to prevent matting and shedding, you can buy kits that include various types of brushes. Many products offer a convenient storage case that protects the bristles and quality of your pet's grooming tools.
When you shop for the best dog brush, it's important to note the materials in the bristles and handle. You'll find most high-rated brushes are made of either high-grade plastic, wood, metal, or other materials that are safe and durable.
Vet Recommended
Your vet knows what your dog needs and may recommend a specific product or grooming kit that best suits your pet. If health conditions, skin sensitivity, or previous reactions from other brushes or grooming tools, it's essential to consider this when choosing a dog grooming brush. Veterinarians will consider your pet's health history and specific needs when recommending a product.
Professional pet groomers and veterinarians support our top choices. Fortunately, there is a wide range of excellent dog brushes and kits that cater to all breeds and types of dogs. You'll also find that most brushes are well designed for cats so that you can use your grooming kit for both cats and dogs and multiple pets in your home.
Best Dog Brush for Short Hair Frequently Asked Questions
What is the top type of brush for a short hair dog?
In most cases, unless your dog has specific grooming needs, a bristle brush is the best option to consider for your pet. Bristle brushes are ideal for removing tangles, knots and preventing matting. If you're a new pet owner, this brush is the best option for your first purchase. You may consider a grooming kit, which offers a variety of brush types and tools, though ideally, the bristle brush is all you need for daily grooming.
Bristle brushes are gentle, which is easy for pets who are nervous or anxious about grooming. You'll find these brushes provide a soothing, calming experience for dogs, and introducing other types of brushes and grooming tools later will prove easier with a great initial experience. And, you'll find that this is one of the best dog brush for short hair options.
Can I use a regular human comb or brush on my dog?
If you haven't yet purchased a dog brush or have one handy, you may use a human comb or brush. You'll find this option may not be as effective, though it's a decent option if you don't have access to supplies or specific grooming tools for pets.
When you use a comb or brush designed for human hair, it's essential to approach your pet carefully and use the brush gently. Some brushes are a bit abrasive or may not offer a pleasant sensation on your pet's skin. It's also essential to brush slowly and take note of your pet's comfort during the process.
Is it possible to brush a dog's fur too much?
No. You can brush your dog's fur as often as you wish, as long as they are comfortable. While most dogs only need grooming once or twice a week, you can easily brush them daily, even more than once a day, without any issues. If you notice skin irritation or dryness, you may want to consider the types of grooming tools you use and brushing frequency to avoid discomfort or possible skin problems.
Does regular brushing stimulate hair or fur growth?
Proper and regular brushing of your dog's fur with a natural hairbrush will effectively remove dirt, excessive fur, and dander, which can stimulate growth. When you remove debris with the brush, you'll also spread natural oils on your pet's coat that moisturize their skin and fur and keep new growth healthy and shiny.
What happens if I don't brush my dog's fur, or not as often?
If you don't brush your dog's coat regularly, there is a greater risk of dirt, dander, and excessive fur build-up. You may also notice a lack of shine, and fur will mat and knot more frequently. While you don't have to brush your dog's fur often, it's important to note the condition of your pet's coat condition and make sure it's not dirty or dull.
Some dogs with challenging to maintain coats may require more frequent brushing or professional grooming to ensure they enjoy healthy, shiny fur. You may also find vet-recommended shampoos and treatments work well with your brush to improve your pet's coat.
Why is regular brushing important for your dog?
Regular brushing removes dirt, grease, and debris that can clog your dog's hair follicles and skin. It's also crucial to prevent your pet from developing skin infections and problems, especially if they have sensitive skin or allergic reactions. Brushing also promotes ventilation, which is good for your dog's skin health.
How can I soothe my dog if they dislike being brushed?
Some dogs may get nervous or frightened before their first grooming. If your dog is initially anxious, there are some helpful ways to calm your pet and make them comfortable before brushing them:
Offer your pet a treat, or give them their favorite toy
Make sure your pet is in a familiar or comfortable environment
Try brushing just a tiny patch of fur, and just for a few seconds or a minute at a time
Speak softly to your pet, and reassure them
Take your time, and don't rush through the process
Best Dog Brush for Short Hair Final Thoughts
We hope that you were able to find the best dog brush for short hair by reading this article. Feel free to contact us if you'd like us to review another brush and add it to this post.
Amazon Best Rated Products - Last Updated on 2023-12-07. DISCLAIMER: Some or all of the product links on this page are affiliate links. The operator of this website received a small commission if you purchase products through these links, HOWEVER, there is no added cost to you. These commissions help to fund the operation of this FurryFriendsGear.com