Need help finding the best dog food for Beagles? Well, in this article we dive into 5 top products and provide our ratings, pros & cons, product specifications, and ingredients list.
Beagles are small, friendly, active dogs that make ideal family pets. While they are a wonderful dog breed, beagles are stubborn at times, and patience with training helps establish a good routine with your companion. One of the most prominent attributes of a beagle is its strong sense of scent, as they were initially bred with a keen ability to follow and track small animals by their scent.
While beagles offer excellent hunting and tracking abilities, they are also loving, family pets and require a well-balanced diet to support their health. They are smaller and measure between thirteen to fifteen inches across the shoulders.
You'll find beagles in various colors, including tricolor patches, red, white, and yellow. Beagles are typically easy-going, happy, and make great companions. They are intelligent, playful, and generally active, making outdoor playtime and exercise important.
During our review of high-quality, best dog food for Beagles, you'll find some excellent blends and flavors that provide sufficient energy from protein, vitamins, and minerals. Our top picks for your beagle are rated in five categories, including price, quality of ingredients, nutrients, product size options, and pet satisfaction.
5 Best Dog Food for Beagles
Best Dog Food Formula for Small Breed Adult Beagles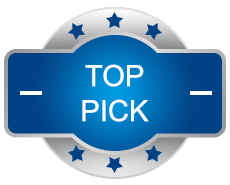 Pedigree Small Breed Dry Dog for Adults
Quality of ingredients
96
Manufacturer: Pedigree
Size: 4 x 15.5 x 22 inches, and 15.9 lbs.
Ingredients: Chicken or steak, ground whole grain corn, brewers rice, omega-six fatty acids, real meat, bone meal, ground whole wheat, vitamins D3, B12, B1, B6, B2, B5, E, zinc, dried peas, dried carrots.
The Bottom Line:
Pedigree Small Breed Dry Dog for Adults is well-balanced dry dog food for your adult beagle, including all the essential nutrients, including animal protein, vitamins, omega fatty acid, and minerals to support your pet's health.
What's Good
It's a reasonably priced dog food and available in many pet stores and online
Provides complete nutrition, including protein, whole grains, vegetables, and healthy fats that offer all the essential vitamins, antioxidants, minerals, and protein for your dog.
Available in two popular flavors for dogs, steak and chicken
It contains a significant level of omega-six fatty acids, which helps promote your dog's skin and coat
There are no artificial flavors, high fructose corn syrup, and no added sugar
Dry kibble pieces are small and ideal for small breed dogs
This dog food product offers gentle cleaning and support for your dog's dental health
Rated as one of the tops selling dry dog food products on Amazon
What's Bad
This dog food blend is not recommended for puppies
Some dogs may not prefer the flavor options, though many pet owners find this blend ideal for most beagles and smaller dog breeds
Summary
Pedigree Small Breed Dry Dog for Adults is an affordable, well-balanced product and one of the top-ranked options for your beagle. You'll find the kibble smaller in size, making it easy for your dog to chew and digest. It's a great staple to include in your dog's diet, whether you serve Pedigree's dog food as a regular meal or supplement with another high-quality option.
Generally, you'll find this product offers all the nutrients, fats, carbohydrates, and protein your beagle needs to support an active, healthy life.
Best Natural, Non-GMO Dog Food for Beagles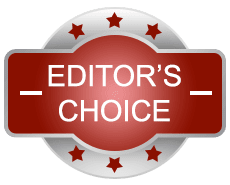 Nutro Natural Choice for Adult Dogs
Editor's Comments:
Nutro Natural Choice for Adult Dogs is an excellent choice for your beagle. This product contains non-GMO ingredients and small bites, ideal for smaller breeds.
Quality of ingredients
98
Manufacturer: The Nutro Company
Size: 23 x 16.5 x 6 inches, and 30 lbs.
Ingredients: Chicken or lamb, whole grain brown rice, whole-grain barley, rice bran, dried kale, dried spinach, dried pumpkin, vitamins E, B1, B12, A, B6, B2, D3, rosemary extract, chia seeds, chloride, potassium, manganese, calcium.
The Bottom Line:
Nutro Natural Choice for Adult Dogs is an all-natural commercial dog food option for dog owners who prefer a non-GMO option. You'll find this product offers an impressive blend of meat and vegetable-based nutrients to support your beagle's health.
What's Good
Ideal for adult dogs of all breed sizes, including beagles
Formulated with top nutrients and exceptional quality ingredients to support your dog's immunity, including a high level of fiber and antioxidants
All ingredients are organic, non-GMO, with no by-products of soy, wheat, corn, or poultry
The food is smaller in size, which makes it easy for your beagle to chew and digest
Offers a high level of quality protein to support your dog's muscle development
Available in three sizes, including 5, 12, and 30 lb. bags
What's Bad
This product is more expensive than other dry food options
Whole grains are included in this food, which may cause reactions in dogs with a food allergy or sensitive stomach to wheat and other grains
Summary
Nutro Natural Choice for Adult Dogs is a superb product that provides "clean eating" for your beagle, so your pet can enjoy non-GMO food without any artificial color, ingredients, or flavors. This brand is perfect for pet owners looking for a product formulated with ingredients sourced from high-quality farmers and suppliers.
Nutro Natural Choice for adult dogs offers two flavors, chicken, and lamb, which are popular, and well-received by most dogs. You'll find this product is ideal for small breed, active dogs because all ingredients are of exceptional quality, including protein, which promotes your beagle's muscle tone and strength.
Best Wet Dog Food Variety Pack for Beagles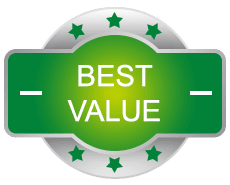 Blue Buffalo Delights
Editor's Comments:
Blue Buffalo Delights is an excellent natural, wet adult food for small breed dogs. This variety pack features small servings of 3.5-ounce cups available in a pate of filet mignon and Porterhouse.
Quality of ingredients
98
Manufacturer: Blue Buffalo Company Ltd.
Size:38 x 7.68 x 4 inches, and a size of 3.5 oz.
Ingredients: Chicken, filet mignon beef, beef broth, flaxseed, peas, carrots, potassium chloride, zinc, iron, vitamins E, A, B5, B1, B2, B7, B12, B6, B9, D3, copper, tomato paste, manganese
The Bottom Line:
Blue Buffalo Delights is a specially formulated wet dog food that provides some of the best quality nutrients and blends of flavors. The product's company, Blue Buffalo Company, was initially started by a family to accommodate their dog's health needs with a nutrient-rich product.
What's Good
Ranked as one of the top canned dog food products on Amazon
All ingredients are natural and enhanced with high-quality vitamins, minerals, and protein
Beef is grain-free and features excellent protein to support healthy muscle development and maintenance.
Perfectly portioned for single-serving meals, especially for small dogs
Blue Buffalo dog food products, including this blend, contain no corn, chicken, or by-product meals, soy, wheat, or artificial ingredients or preservatives
Unique, high-quality flavors include Porterhouse steak, filet mignon, and natural herbs and seasoning that's pleasing to your dog's palate
You can purchase packages of 12 or 24, which is ideal for multiple dogs
What's Bad
This product is expensive, in comparison to other blends
It's not recommended for large breed dogs, as the portions are relatively small
Summary
Blue Buffalo Delights offers an excellent line of dog food products, including wet dog food in single-serving portions, making it convenient to provide for your dog. While this product is a bit more expensive, it's a worthwhile investment for small breed adult dogs, including beagles.
Blue Buffalo's wet dog food is ideal as a single serving or topper on high-quality kibble. You'll find the nutrient value is optimal, so your dog will enjoy a well-balanced meal.
Best Grain Free Dog Food for Beagles and Small Breed Dogs
Grandma Lucy's Artisan Grain-Free Dog Food is
Quality of ingredients
98
Manufacturer: Grandma Lucy's
Size:5 x 8.5 x 3.25 inches, and a size of 1 lb.
Ingredients: High-quality USDA pork, sweet potatoes, potassium, calcium, cranberries, garlic, celery, carrots, flax, potatoes, magnesium, copper, chloride, manganese, iron, and vitamins A, D3, niacin, thiamin, and riboflavin.
The Bottom Line:
Grandma Lucy's Artisan Grain-Free Dog Food is featured in small, freeze-dried portions that are easy to serve slightly warm with a bit of water.
What's Good
Minimal ingredients, with a focus on high quality and USDA-grade pork
Free of GMO products, no preservatives, and no fillers or by-products
This artisan food is made with the highest quality nutrients and ingredients, including an excellent blend of fruits, freeze-dried pork, and vegetables.
It's easy to serve with just one or two cups of warm water mixed with the freeze-dried food
This blend of flavors offers a pleasing taste for most dog breeds and sizes.
It's shelf-stable and doesn't require much preparation, so you can order more than one package and store it for your pet
Grain-free and high in protein, which is ideal for supporting your dog's muscles and strength
What's Bad
It's an expensive product, though you can buy on occasion to supplement with a high-quality dry kibble product
Summary
Grandma Lucy's Artisan Grain-Free Dog Food is a unique blend of high-quality pork, vegetables, and nutrient-rich ingredients that make an excellent addition to your beagle's diet. It's a well-formulated product that's prepared in family-safe, USDA-inspected facilities to ensure the best results and experience for your dog. This product is one of the least processed dog food products available, so your beagle will enjoy all ingredients in their most natural, well-preserved form.
Best Dog Food for Beagles in All Life Stages
Quality of ingredients
96
Manufacturer: Canidae Corporation
Size:82 x 18.32 x 6.19 inches, and a size of 44 lbs
Ingredients: Turkey, chicken, lamb meal, rice bran, chicken fat, millet, ocean fish meal, potatoes, peas, white and brown rice, salmon oil, selenium yeast, safe, sun-cured alfalfa meal, vitamins D3, A, E, B12, manganese, calcium, zinc, sunflower oil, pineapple, rosemary
The Bottom Line:
Canidae All Stages Premium Dog Food is an excellent food for your beagle at any stage in life. This food is nutrient-dense, so your pet can enjoy a highly nourishing meal with each serving.
What's Good
An ideal dog food product for all ages, sizes, and breeds of dogs
Well-balanced with all essential nutrients, including antioxidants, probiotics, fish oil, minerals, and vitamins
Available in several convenient sizes, including a 44-lb bag that's ideal for households with multiple dogs
Flavor options include fish, turkey, lamb, chicken
High-grade ingredients include whole grains, and no wheat, soy, or corn
Supports your dog's immune system while providing excellent weight control and nourishment throughout their life
Reasonably priced dry food
What's Bad
Some size options may not always be available for purchase online or may be available in limited flavors
Summary
Canidae All Stages Premium Dog Food is a well-rounded product that meets all your pet's needs without the need for buying a variety of specialized food options. It's also a great product if you have more than one beagle, or several breeds of dogs, as this food is a good fit for various breeds, ages, and sizes.
Best Dog Food for Beagles: Buyer's Guide
Beagles are very active and playful dogs, and finding quality adult beagle dog food requires choosing a product with high-quality nutrients, protein, and vitamins. You'll find that most store brand products only include one protein source and are formulated to provide a long shelf life, with less priority on nutrients.
Your beagle's health is best supported with well-balanced dog food, focusing on excellent dry kibble supplemented with wet food as a topper or alternative serving.
Your Dog
Beagles are energetic dogs that consistently require a high-quality protein source with nutrient-rich ingredients to support their immunity, muscle development, and health. Since beagles are typically athletically built, they are well suited to a diet with low calories and high protein, moderate fats, high fiber, and nutrients.
While whole grains are a significant component of your dog's diet, you may find that food product free of corn, soy, wheat, and gluten for best results.
When your beagle pup ages into a mature adult, you'll find some dog food products that are ideal through all stages of life. If your beagle's active lifestyle slows in pace, you'll find some great options for senior dogs that offer a low-calorie, balanced diet complete with nutrients and protein to support your dog's health.
Vet Recommended
Many beagles adapt well to most high-quality dog food products, and they can adapt to most formulas and ingredients designed for a small dog breed. Suppose you're concerned about a food allergy, sensitive stomach, or special dietary needs for a senior beagle, including weight loss or weight gain. In that case, your veterinarian can provide excellent advice and suggestions on food products, supplements, and which nutrients are best for your dog.
Your veterinarian can provide an accurate assessment of your pet's health needs based on their history, current conditions, reactions to specific foods, and ingredient content. If your dog doesn't suffer from a food allergy, they may have difficulty digesting dog food with certain items, such as soy, corn, or wheat, because of a sensitive stomach.
Fortunately, there are many options available for your beagle. Whether your pet requires a specialized formula or standard, high-quality food, your vet can offer some specific brands and products to consider.
5 Best Dog Food for Beagles FAQs
Can beagles eat human foods?
Yes, beagles can eat fine foods that their owners enjoy, though it's essential to avoid certain items that may negatively impact your dog's health. The best food is a high-quality product where your beagle receives most of its nutrients. For best results, limit human food to an occasional treat.
Which foods can beagles eat?
Beagles can eat various foods, including corn, eggs, fish, bread, cashews, cheese, milk, honey, coconut, peanut butter, ham, salmon, tuna, pork, popcorn, yogurt, wheat, and grains, turkey, shrimp, and quinoa.
It's vital to ensure that the foods you provide to your pet don't contain any artificial sweeteners, especially xylitol, as this is a harmful ingredient for dogs. Limiting these foods to a minimum and prioritizing a diet with the best dog food for Beagles is essential.
Which foods should I avoid feeding my beagle?
It's crucial to keep in mind the foods that your beagle shouldn't consume, as these foods can cause mild to severe reactions that impact your dog's health, including digestion, breathing, and other primary bodily functions.
Foods to avoid feeding your beagle include tomatoes, walnuts, xylitol, yeast dough, macadamia nuts, onions, salt, tea, raisins, avocados, candy, coffee, cinnamon, almonds, apple seeds, peaches, and apricot pits. Other items may adversely affect your dog, and consulting with your veterinarian is a great idea to ensure your dog enjoys a long, healthy life and special diet.
Is fish oil good for a beagle?
Fish oils and sunflower and safflower oils are excellent sources of omega 3 and 6 fatty acids. These oils promote your dog's skin health and improve their fur coat's shine. You can provide vet-approved supplements that include a high-quality oil or choose a dog food product that includes all the oils your dog needs.
Which type of food is better for a beagle – dry or wet food?
Dry kibble should always be the leading food for your dog. It's shelf-stable, easy to store in an air-tight container, and contains all the nutrients your beagle needs. Wet food is an excellent option for your dog, though it's best to serve as an occasional alternative to dry food or as a topper.
Best Dog Food for Beagles Final Thoughts
We hope that you were able to find the best dog food for Beagles in this article. If you'd like us to review another product, please feel free to contact us!
Amazon Best Rated Products - Last Updated on 2023-01-30. DISCLAIMER: Some or all of the product links on this page are affiliate links. The operator of this website received a small commission if you purchase products through these links, HOWEVER, there is no added cost to you. These commissions help to fund the operation of this FurryFriendsGear.com