Finding the best dog food for Border Collies is a great way to ensure your pup stays healthy. In this article, we review 5 best dog food for Border Collies product options, including our ratings, pros & cons, product specifications, ingredient list, and more.
Border Collies are energetic, friendly dogs bred for herding and enjoy spending a lot of time outdoors. They are well-known for their sharp attentiveness, intelligence, and agility, as this medium-sized dog breed is athletic and hard-working.
Border collies are ideal for family dogs because they are highly affectionate and enjoy cuddling after a long, busy day. Their distinct features include almond-shaped eyes, a smooth, medium-length coat of fur, and a variety of patterns and color blends.
When you adopt a border collie, you'll find this dog breed is generally healthy, active, and hardy. If your dog doesn't herd or stay active with tasks, they require daily exercise to maintain their athletic build.
Border collies are perfect for someone who frequently spends time outside and has access to parks, a yard, and other outdoor spaces that allow your dog to train and exercise. This breed is ideal for active owners and is excellent at participating in various events that include herding, obedience, and competitions for tracking and rallies.
When you're shopping for quality dog food for your border collie, it's essential to choose a well-balanced dry kibble or wet food that's high in nutrients, including protein, antioxidants, fiber, vitamins, and minerals.
You'll find treats are great to assist in the training process, though it's essential to limit your dog's intake and avoid treats that are high in calories. Our top picks of the best dog food for Border Collies include five characteristics: quality ingredients, price, nutrients, pet satisfaction, and product size options.
5 Best Dog Food for Border Collies 
Best Gluten-Free Dog Food Formula for Border Collies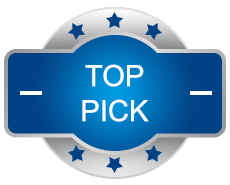 Quality of ingredients
96%
Manufacturer: Mid America Pet Food LLC
Size:5 x 15 x 21 inches, and a weight of 15 lbs.
Ingredients: Beef meal, brown rice, essential omega fatty acid, amino acids, and fortified with minerals and vitamins
The Bottom Line:
Victor Super Premium Gluten-free Dog Food is a well-balanced product that's carefully formulated with ingredients from high-quality sources and prepared in a U.S.-based facility.
What's Good
This formula features several sources of protein to provide a quality source of energy and nutrients for your dog
It's a portion of ideal dog food for puppies, adults, and mature dogs
It offers a high value of nutrients for active dogs
Contains gluten-free grains
Ingredients are natural, with no by-products or artificial ingredients, and sourced from farms, ranches, and quality suppliers
Supports your dog's immunity and keeps their coat and skin healthy
Available in three convenient sizes, including five, fifteen, and forty pounds
Reasonably priced
What's Bad
Some dog owners find the dog food bag breaks easily
Summary
Victor Super Premium Gluten-free Dog Food is an excellent option for medium-sized breeds of all stages, including Border Collies. It's a great product that provides a well-balanced meal, a significant source of protein, and low calories, which helps your dog maintain a healthy weight while supporting an active lifestyle.
This premium dog food offers consistently good results, and it makes an ideal choice for your pet's regular meals. This dry kibble product is available in large packs, which is excellent if you have more than one dog, including various breeds and sizes.
Victor Super Premium's gluten-free dog food is the perfect formula that includes all the required supplements, minerals, and vitamins to support your pet's immune system.
Best High-Protein Dog Food for Border Collies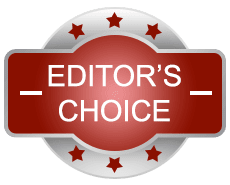 Quality of ingredients
94%
Manufacturer: Nestle Purina Pet
Size: 5 x 20 x 24 inches, and 30 lbs.
Ingredients: Salmon, oatmeal, barley, rice, sunflower oil, chicory root inulin, calcium, vitamins B2, B12, B5, B1, A, D3, K, B7, copper, zinc, fish oil, salmon meal, beef fat preserve, fish meal
The Bottom Line:
Purina Pro Plan High-Protein is an excellent product for dogs that require high protein content, along with probiotics, essential vitamins, and naturally occurring microorganisms. This combination of nutrients supports dogs with sensitive skin and digestive systems while boosting their immunity and active lifestyle.
What's Good
Fortified with live probiotics and contains high-quality salmon to support and improve your dog's stomach and skin
There's no wheat, soy, corn, or artificial flavors or colors
It contains oatmeal, which is gentle on your pet's digestion
Ideal for various breed sizes, including Border Collies
Available in a variety of sizes, including four, five, sixteen, twenty-four, thirty, and forty-pound bags
This product's formula is ideal for weight control, with high nutrients, protein, and low calories
An excellent choice for dogs that are picky eaters
Reasonably priced product
What's Bad
This product isn't ideal for puppies
Salmon and rice is the only flavor option for this specific product
Summary
Purina Pro Plan High-Protein offers a great naturally formulated food that many dogs love while supporting a sensitive digestive system. Purina is a well-established brand that provides exceptional quality in their products, whether your dog requires a standard high-protein diet or a more specialized feeding plan to address specific health conditions. This product offers all the essential nutrients your pet needs while addressing specific needs to keep your Border Collie a happy and active dog.
Best Dog Food with All Natural Ingredients for Border Collies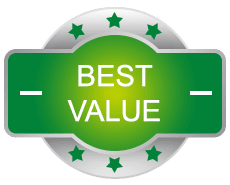 Quality of ingredients
95%
Manufacturer: Pets Global Inc.
Size: 16 x 4 x 24 inches, and a size of 27 lbs.
Ingredients: Pork broth, pork, agar-agar, oats, vitamins E, D3, A, B12, iron, folic acid, copper, manganese, salt, choline chloride, potassium chloride.
The Bottom Line:
Inception Dry Dog Food offers a complete meal with natural ingredients so that your working dog can enjoy a quality diet without artificial flavors or colors.
What's Good
Protein is one of the main ingredients, which offers a quality source of support for muscle building and maintenance
There are no legumes, soy, wheat, artificial ingredients, or preservatives
Ideal for various breed sizes, including Border Collies
Available in several convenient sizes, including four, thirteen, twenty-seven-pound bags
Fish, chicken, and chicken with pork are other flavor options
It contains high-quality oats and grains without wheat
Ingredients are sourced from select farms and suppliers with top-quality results
What's Bad
Some of the package sizes are not always available to purchase
Summary
Inception Dry Dog Food offers a premium product that contains simple, natural ingredients to support your Border Collie's health and growth. Inception features a wide range of excellent dog food formulas that focus on top-quality ingredients to appeal to your dog's taste.
Inception's all-natural blend is often a good choice for dogs with allergies while improving fur and skin's overall appearance and health.
Best Dog Food for Flavor Variety Options for Border Collies
Quality of ingredients
95%
Manufacturer: Pets Global Inc.
Size: 20 x 12 x 3 inches, and a size of 12.5 lbs.
Ingredients: Limited list of ingredients, and no grains, to include just duck or the meat of choice as the main ingredient to provide a high protein component.
The Bottom Line:
Zignature Limited Ingredient Formula provides a high-quality source of protein with limited ingredients and a focus on nutrients with a focus on performance, which is ideal for an active Border Collie.
What's Good
Offers a rotation of flavor choices, including duck, goat, catfish, kangaroo, lamb, salmon, venison, turkey, trout, and more
Ideal for all breed sizes
It contains low-glycemic carbohydrates, which helps stabilize your dog's blood sugar and high fiber
Each flavor is specially formulated so that your dog benefits from a single protein source, and there are great options to choose from if your pet has a preference
All-natural ingredients without any grains, wheat gluten, corn, chicken, soy, or potatoes.
Low in calories and high in protein, for maximum energy and performance
Available in various sizes, including four, twelve, thirteen, twenty-five-pound packs
What's Bad
This brand is more expensive than other products
Some flavors and sizes may not always be available for purchase
Summary
Zignature Limited Ingredient Formula provides a unique blend of high-grade protein sources in various flavors for your Border Collie. While this formula is more expensive than average dog food products, you'll find the variety of blends and flavors are ideal for dogs with allergies and food sensitivities. It's an excellent option for active dogs and naturally aids in weight control and overall good health.
Top Wet Dog Food and Food Topper for Border Collies
Quality of ingredients
98%
Manufacturer: Blue Buffalo Company Ltd.
Size:25 x 5 x 3.5 inches, and a size of 2.5 lbs.
Ingredients: Beef, chicken liver, potato starch, dried egg product, chicken broth, phosphate, water
The Bottom Line:
Blue Buffalo Wilderness Trail Toppers is a convenient variety pack of wet dog food that boosts protein, healthy fats, and calcium.
What's Good
It's a great way to add flavor as a topper to dry kibble
It contains high-quality ingredients that provide a significant source of minerals and vitamins, with no corn, wheat, soy, or artificial flavors or preservatives
Grain-free formula without any fillers
Conveniently offered in petite, single-serving packages, in beef and chicken flavors
Reasonably priced and shelf-stable
Blue Buffalo is a reputable brand that offers consistently high-quality dog food products
What's Bad
Additional flavors, such as salmon and duck, may not be widely available for purchase
Other package sizes and individual bags are not always available
Summary
Blue Buffalo Wilderness Trail Toppers is a terrific topper that's made with high-quality, grain-free ingredients that enhance your dog's regular dry food. It's an easy way to boost your pet's protein intake in one serving while maintaining a well-balanced, low-calorie diet. Blue Buffalo offers a solid track record of excellent dog food products, so you can rely on quality and variety when preparing your dog's meal.
Best Dog Food for Border Collies: Buyer's Guide
Border Collies are medium-sized, physically active dogs, and they flourish well with a high-protein, nutrient-rich diet for regular exercise and outdoor activities. You'll find that the most reputable dog food brands suitable for all breed sizes and stages are excellent for Border Collies. While our top picks of best dog food for Border Collies include a significant source of protein, vitamins, and minerals, it's crucial to choose a product that's low in calories and fillers to ensure maximum performance, especially if your dog is training and very active.
Border Collies benefit from a balanced diet that includes multiple protein sources, focusing on animal-based nutrients, meaty bones, fish oils, and high-grade cuts of meat. It's also acceptable to incorporate small portions of eggs, dairy, peanut butter, and certain fruits (dried or fresh).
 It's important to choose dog food products without grain, as many Border Collies are allergic to wheat, gluten, and grains, interfering with their digestive system.
Your Dog
Border Collies are well-known as active, friendly, and intelligent dogs, and they respond well to a diet rich in protein, fiber, calcium, and natural sources of vitamins and minerals. The best dog food for Border Collies should contain high protein levels, either from a single or multiple sources, provided the ingredients are naturally sourced and of excellent quality.
There are essential factors to consider when choosing the best dog food products for your Border Collie, which include the following:
Your dog's activity level, which is typically high for Border Collie dogs, means they require significant protein and nutrients
The age, life stage, and size of your dog which is essential in selecting an appropriate dog food formula for your pet
If your dog has any allergies, adverse health conditions, and experiences reactions to specific foods or ingredients, it's essential to consider this when choosing a quality product.
If you have a Border Collie puppy, they should consume a minimum of 25% protein in their diet to ensure proper growth and development
A formula that contains fish oils, omega 3 and 6 fatty acids, probiotics, and other nutrients that support your dog's coat and healthy skin
Border Collies are generally very active and require a steady diet of high-quality protein and nutrients, including sources from both meat and vegetables. It's best to avoid grains altogether and focus on high-quality single-source protein or multiple protein sources with probiotics and nutrients.
Vet Recommended
Your veterinarian can recommend a specialized diet when your Border Collie requires a special diet for health conditions or weight control. In addition to selecting a formula that supports high energy and performance, a veterinarian can suggest products with unique ingredients and supplements to improve your dog's overall health, skin, coat, and digestive system.
It's also essential to follow up with any serious concerns about your dog's health and adjust your pet's eating habits as needed to keep them active and thriving.
Best Dog Food for Border Collies FAQs
What types of vegetables and fruits can my Border Collie eat?
Your Border Collie can enjoy many fruits and vegetables with no ill effects. The most nutritious vegetables for your dog include green beans, spinach, squash, zucchini, carrots, broccoli, and yams.
Corn is another option that's not harmful, though it doesn't offer much nutritional value and may be added as a filler in some formulas. Fruits that contain a stone or pit are acceptable, as long as the pit is completely removed before feeding, as it is poisonous for dogs.
Which fruits and vegetables should be avoided?
Onions, tomatoes, avocados, and mushrooms should never be fed to your Border Collie. These vegetables and fruits can be harmful to your dog's health and should be avoided altogether.
Which nutrients are essential for Border Collies?
Protein is a significant nutrient that should be included in every meal and significant portions for your dog. It's crucial for many reasons, which play a significant role in developing your dog's coat, muscles, skin, and organs. If you want to increase protein level in your Border Collie's regular dry kibble diet, a specially formulated topper or fresh meat makes a great option.
Omega fatty acids are also essential because they further support your dog's coat and skin's health. Phosphorus and calcium are essential for growing bones and teeth, and you'll find a great source of these minerals in meaty bones and high-quality, raw cuts of meat. Overall, all these nutrients support a healthy immune system and perform well with probiotics to improve digestion. And, these nutrients are found in the best dog food for Border Collies.
How many times per day should I feed my dog?
It's ideal to feed your dog three times daily and serve the meals simultaneously every day for consistency. This routine will help with portion control and prevent your dog from being overfed. We recommend not feeding table scraps to your Border Collie or limiting treats in between mealtimes to be offered for training incentives only.
Should I change how I feed my Border Collie when they age or slow their activity due to an injury?
If your Border Collie becomes injured or sick, it's essential to keep the essential nutrients consistent in their diet, as this will support their immune system and during the healing process. Ask your veterinarian for required supplements and changes in dog food formula, if needed, and reduce caloric intake if your dog's physical activity slows over time.
Best Dog Food for Border Collies Final Thoughts
We hope you were able to identify a great food option in this article, "Best Dog Food for Border Collies." And, if you'd like us to review another Bord Collie dog food to add to this list, feel free to contact us!
Amazon Best Rated Products - Last Updated on 2022-09-24. DISCLAIMER: Some or all of the product links on this page are affiliate links. The operator of this website received a small commission if you purchase products through these links, HOWEVER, there is no added cost to you. These commissions help to fund the operation of this FurryFriendsGear.com