Do you have a Great Dane and are you looking for the best dog food for Great Danes? In this article, we dive into 5 great options and provide our insights into these products.
Great Danes are gentle giants that make ideal family pets. Their history traces back to ancient Egypt, and over the past two centuries, Great Danes were bred in Europe for hunting. This giant breed is known for its stoic bravery, grace, and beauty. They are highly active, muscular dogs and among the tallest in the world. Male Great Danes can grow as big as 175 pounds, while female Danes can reach 140 pounds.
While Great Danes are larger, they are the most gentle, affectionate, and social pets. They are very protective and enjoy companionship with their families. It's essential to keep your Great Dane active, and they'll need lots of outdoor space to run, walk, and play. They are physically strong, and with the proper diet and exercise routine, Great Danes develop quickly.
Although they are elegant and gentle, their large stature and fast growth can make them rough when they play. For this reason, training is essential, to help them control their strength, and enjoy their social nature.
Great Danes grow quickly and live up to ten years. It's vital to provide them with a highly nutritious diet and regular exercise to enjoy optimal health. They are intelligent, hardworking dogs and perform in dog sports such as Flyball, obedience, tracking, agility, and weight pulls.
When you adopt a Great Dane, it's crucial to commit to a high-quality diet of protein, minerals, calcium, fiber, and vitamins for consistently good health and development. Our 5 best dog food for Great Danes are based on several categories, including price, pet satisfaction, product sizes, quality of ingredients, and nutrients.
5 Best Dog Food for Great Danes
Best Adult Dry Dog Food for Large Breed Dogs and Great Danes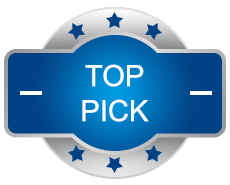 Quality of ingredients
96%
Manufacturer: Blue Buffalo Company Ltd.
Size: 25 x 16 x 5 inches, and a weight of 30.28 lbs.
Ingredients: Deboned chicken, oatmeal, barley, peas, flaxseeds, chicken meal, fish oil, blueberries, vitamins E, A, B7, B3, B1, D3, B12, B6, manganese, dried yeast, alfalfa, zinc, brown rice, rosemary
The Bottom Line:
Blue Buffalo Life Protection for Large Breeds is a high-quality dry dog food that provides all the essential nutrients to support a healthy and physically active lifestyle for your Great Dane.
What's Good
Blue Buffalo is a reputable brand that includes only the finest natural ingredients in pet food formulas
It's available in several size options, including 15, 30, and 34 lb. bags
There are three flavor blends available, including chicken with brown rice, lamb with brown rice, and fish with oatmeal
This formula is designed to meet the high needs of large to giant breed dogs for the proper development of their bones and muscles
It's a vital source of vitamin A and omega fatty acids for healthy skin and coat
This formula is recommended for other large breed adult dogs, including giant breed dogs
It's rich in antioxidants, minerals, and vitamins to support your dog's immune system
It does not contain artificial flavors, preservatives, by-products, corn, soy, or wheat
Reasonably priced
What's Bad
This dog food is not suitable for a Great Dane puppy
Summary
Blue Buffalo Life Protection for Large Breeds offers a well-balanced formula for Great Danes throughout their adulthood. Blue Buffalo specializes in using only all-natural sources of meat and vegetable-based protein, nutrients, and fatty acid sources for optimal health.
It's one of the best Great Dane food options for a dog owner, as it's easy to store and serve your pet and ideal for other medium to large breed adult dogs, including the Australian Shepherd and German Shepherd.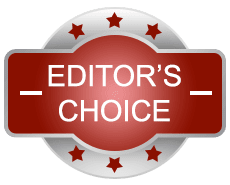 Quality of ingredients
97%
Manufacturer: Royal Canin
Size: 5 x 19 x 25 inches, and 30 lbs.
Ingredients: Chicken, brown rice, wheat, oat groats, dried plain beet pulp, vegetable oil, fish oil, wheat gluten, potassium, calcium, vitamins E, B1, B12, D3, A, C, manganese, zinc, copper, rosemary extract, psyllium seed husk, safflower oil, green tea extract, marigold extract
The Bottom Line:
Royal Canin Size Health Nutrition for Large Breed dogs is specially designed to provide large dogs with critical nutrient requirements for optimal health and fitness.
What's Good
This formula contains antioxidants to enhance the quality of life, slow the aging process, and prevent chronic illness
It contains high-quality protein from meat and vegetable sources to promote strong bones, joint, and muscle growth and development
Easy to digest for large dogs with sensitive stomachs and contains a blend of natural fruit, vegetable extracts, and fibers
Royal Canin offers a similar formula designed for your senior Great Dane, eight years and older
Ranked as a best seller in the top 205 products in the dry dog food category
This dog food formula is tailored to meet your adult Great Dane's specific dietary needs
What's Bad
This dry dog food contains grains and ingredients that may cause an allergic reaction in some dogs, such as wheat and gluten
This formula is not available in a variety of flavors and only comes in one size
Summary
Royal Canin Size Health Nutrition for Large Breed dogs offers a specialized approach to your Great Dane's diet. This formula contains a large, dry kibble that's easy to pick up and chew for large dogs. Royal Canin's breed and size-specific dog food products provide the nutrient blend required for your adult dog.
They also provide a variety of formulas designed for large breed puppies and senior dogs to meet their changing need according to age and life stage. This product is a decent Great Dane dog food that supports healthy digestion, physical fitness, and overall well-being.
Best Wet Food for Great Danes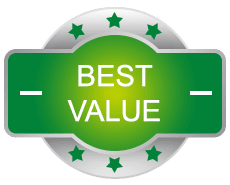 Quality of ingredients
97%
Manufacturer: Hill's Pet Nutrition Sales Inc.
Size:06 x 9 x 4.06 inches, and a size of 9.79 lbs.
Ingredients: Chicken, water, pork liver, dried whey, calcium, cracked pearled barley, whole grain corn, iron, potassium, vitamins D3, B12, C, E, zinc, magnesium, copper, soybean oil, chicken liver flavor, soybean meal
The Bottom Line:
Hill's Science Diet Wet Dog Food is a nutrient-rich formula that offers high-quality animal protein, omega fatty acids, vitamins, and minerals. It's an excellent topper for dry kibble to boost your Great Dane's protein and nutrient levels.
What's Good
It offers a fresh food taste that's ideal as a single-serving or topping for your dog's favorite dry food
Supports healthy digestion with a powerful antioxidant blend
It contains only natural ingredients
Promotes healthy skin and coat with vitamin E and omega-six fatty acids
Supports the growth and development of lean muscle and bone, so your dog can enjoy a physically active lifestyle
Ideal for Great Dane puppies, pregnant and nursing dogs
All ingredients are sourced from quality farms and suppliers and made in the U.S.A.
Ranked as a best seller in the top 100 wet pet food category
What's Bad
This product is available in one flavor only, chicken with barley
Summary
Hill's Science Diet Wet Dog Food is an excellent choice for boosting the nutrient content of your dog's diet. Hill's Science Diet is well known for its research-based and veterinarian-developed formulas that provide all the nutrients, and at their proper levels, to your dog. This product is suitable for breeds of all ages, sizes, and stages, and it's easy to digest, perfect for dogs with digestive issues or allergies.
This formula is ideal for a Great Dane pup and makes an excellent Great Dane puppy food if you introduce your puppy to wet dog food.
Best Grain-free Dog Food for Great Danes
Quality of ingredients
96%
Manufacturer: Natural Balance
Size: 5 x 15.5 x 21.5 inches, with 19.75 lbs.
Ingredients: Sweet potato, venison, canola oil, potato protein, pea protein, fish oil, brewers dried yeast, salt, vitamins E, B12, D3, A, C, zinc, copper, green tea extract, rosemary extract, manganese
The Bottom Line:
Natural Balance Limited Ingredient Diet dog food offers an easily digestible blend free of grains. Natural Balance features a variety of flavors, including venison, beef, lamb, chicken, duck, and bison.
What's Good
Available in a variety of real meat flavors, including venison with sweet potato, duck with potato, beef, salmon with sweet potato, chicken with sweet potato, lamb, and sweet potato with bison
Available in several bag sizes, including 4, 12, 22, lb. bags and packages of 22-26 lbs.
Suitable for Great Danes and large breed dogs with grain allergies and food sensitivities
Reasonably priced
It contains only natural, simple ingredients that support a healthy digestive system
Taurine is included in the formula, which supports your dog's heart health
Venison provides essential amino acids to promote muscle and bone development.
Ranked as a best seller in the top 50 of the dry dog food category
Natural Balance is a well-established company that specializes in developing pet food formulas based on science
What's Bad
Some size options and flavor blends for this product are not consistently available
Summary
Natural Balance Limited Ingredient Diet dog food is an excellent grain-free choice for Great Dane adults of all life stages. This brand supports your dog's muscular development while supporting cardiovascular health for long-term physical fitness and quality of life.
Best Dog Food for Digestive Health for Great Danes
Quality of ingredients
98%
Manufacturer: Holistic Select
Size:5 x 15 x 5 inches, and 29.98 lbs.
Ingredients: Anchovy and sardine meal, canola oil, oatmeal, brown rice, pumpkin, salmon oil, cranberries, apples, flaxseed, dried plain beet pulp, vitamins E, C, B12, D3, A, copper, zinc, manganese, papayas, potassium, green tea extract, rosemary extract
The Bottom Line:
Holistic Select Natural Dry Dog Food offers premium quality dry food for large breed dogs. Holistic Select features only natural ingredients and whole grains to support healthy digestion and heart health
What's Good
This formula promotes healthy skin and coat with omega fatty acids from flaxseed and salmon oil
It contains a high level of antioxidants and probiotics to support the digestive system and immune system
This formula features digestive enzymes, dietary fiber, and high-grade nutrients to support active, sporty large-breed dogs, keeping them fit and healthy
Suitable for all breed sizes
Holistic Select is a reputable brand that features an impressive line of pet food products
Available in three sizes, 4, 15, and 30 lb. bags
What's Bad
It's a bit more expensive than other dry dog food options
This product doesn't offer other flavor options
Summary
Holistic Select Natural Dry Dog Food is an excellent alternative to standard dry food options, especially if your dog is a picky eater and prefers fish. It's also easy to digest, eliminating food sensitivity issues while providing your adult Great Dane with all the nutrients required for a healthy lifestyle.
Best Dog Food for Great Danes: Buyer's Guide
Great Danes are considered large or giant breed dogs, requiring substantial nutrients for optimal health, physical fitness, and quality of life. While dog food formulas for all breed sizes are acceptable, a large breed formula is specifically developed to provide the protein levels required for your dog's size and life stage. And, choosing one of the best dog food for Great Danes from the list above is a great start in selecting a great food.
Your Dog
Great Danes typically eat between 8 to 10 cups of food per day, and this may be increased slightly if they are in a growing phase. Great Dane puppies tend to eat more, as they require more nutrients as they develop within the first year.
Once your dog reaches an advanced age, you may notice the portions and frequency slowly decline. This process is natural, as your Great Dane will become less active as they reach the age of a senior dog.
When you select a food for your dog, it's essential to consider the following factors:
Your dog's age, size, and activity level
If your dog is advanced in age, there are unique formulas for senior dogs that support their heart health, bones, and digestion
Read the ingredients on your dog's food label to determine if any items may cause an allergic reaction, such as gluten, wheat, soy, corn, or other grains
If you prefer to include grains in your dog's diet, choose a formula with whole grains.
Only choose puppy formulas for Great Dane pups, as adult dry dog food or wet food will not contain the level of nutrition required for the earlier stages in life
It's essential to recognize the commitment required to feeding a large breed dog, as you'll notice they need close to two or three times a small or medium-breed dog. For this reason, you may want to choose a less expensive brand or buy a large number of food products.
It's essential to weigh the cost and quality to ensure you're getting a decent product for your pet's health, at a reasonable price, without compromising on your Great Dane's nutritional needs. (Check out the best value award winner in our list of 5 best dog food for Great Danes above).
Vet Recommended
If you're concerned about health conditions, allergies, or need advice on a special diet, veterinarians offer excellent suggestions based on your dog's specific health needs. Suppose you're planning to train your dog for sporting events.
In that case, it's highly recommended to consult with a vet nutritionist and determine which foods and nutrients are essential for best performance and overall health.
Best Dog Food for Great Danes Frequently Asked Questions
Which dog food brands are best for large breed dogs?
Great Danes require a lot of food each day, and dry food is typically the best. You can easily supplement with wet food and human-grade food as a topper or serve between dry kibble. Purina Pro Plan, Canin Royal, and Blue Buffalo brands carry extensive dog food options, including breed-specific blends.
What foods are safe to feed my Great Dane puppy?
Puppies require a nutrient-rich diet as they continually grow and develop quickly. While there are healthy human-grade food options for your pup, it's also not advisable to replace your dog's regular formula with human food unless it's on occasion or as a treat during training.
Your large breed puppy can safely eat various foods, including cooked chicken, beef, salmon, watermelon, blueberries, pumpkin, peanut butter cottage cheese, apples, and cantaloupe.
Which foods should I avoid feeding my large breed puppy or adult Great Dane?
There are specific foods that should be avoided at all stages, as they contain ingredients that can be harmful or poisonous to your dog. These include fruits with stones or pits, such as peaches, apricots, mangoes, cherries, and grapes.
Also, avoid foods high in sugar, salt, or with traces of caffeine or alcohol. Other foods to skip altogether include chocolate, xylitol (a sugar replacement), avocados, macadamia nuts, and raw eggs. To ensure that you have the best dog food for Great Danes, select one of the options in this article.
Amazon Best Rated Products - Last Updated on 2022-09-24. DISCLAIMER: Some or all of the product links on this page are affiliate links. The operator of this website received a small commission if you purchase products through these links, HOWEVER, there is no added cost to you. These commissions help to fund the operation of this FurryFriendsGear.com