Looking for the best dog food for Huskies? Check out this article for our review of 5 top choices that are guaranteed to keep your Husky healthy and nourished.
Huskies are medium-sized, muscular, and are well-known as sled dogs. A Siberian Husky is a great outdoor dog with lots of endurance and strength. They run fast and quickly adapt to northern climates, where they travel in packs while exhibiting independence.
A Husky dog can travel long distances on snow and ice with incredible speed and agility. They are quick on their feet, independent, and stubborn, which makes training a bit of a challenge. The Husky pup is highly energetic friendly and requires lots of attention, consistent obedience training, and a healthy, high-protein diet.
Siberian Huskies have blue or brown eyes, with a thick coat of medium to long fur. They are known for their mighty strength and playful, sometimes mischievous nature. A well-balanced diet rich in meat protein is essential for a Husky dog.
Our top Husky dog food picks provide everything this active dog breed requires for proper growth and development. While a Husky typically weighs no more than 60 pounds, they are physically active and require quality nutrients to thrive. When you adopt a Siberian Husky puppy, you'll find they are very energetic and social.
A veterinarian, experienced Husky breeder, or professional dog food advisor can advise you on your dog's dietary plan, considering any food allergy or sensitivity issues. It's also important to avoid artificial ingredients and preservatives in choosing the best dog food for your pup, adult, or senior dog. Our top commercial dog food choices are based on several factors, including price, product sizes, pet satisfaction, nutrients, and quality of ingredients.
Related Article: Best Dog Shampoo For Huskies
5 Best Dog Food For Huskies Options
Best Adult Dry Dog Food for Medium-size Dogs and Huskies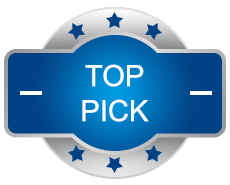 Quality of ingredients
97%
Manufacturer: Royal Canin
Size:5 x 31.32 x 23 inches, and a weight of 30 lbs.
Ingredients: Chicken, brewers rice, chicken fat, fish oil, oat groats, vegetable oil, dried plain beet pulp, salt, potassium, vitamins B1, B12, C, B6, D3, E, A, copper, magnesium, rosemary extract, zinc
The Bottom Line:
Royal Canin Size Health Nutrition is one of the best dog food choices for your adult Husky, which offers a recipe of high-quality animal protein, omega fatty acids, and nutrients.
What's Good
This formula offers high protein and fiber, which is easy to digest
It's excellent dog food for medium-size dog breeds and supports their active lifestyle
Available in three package sizes, including six, 17, and 30-pound packs
This formula's recipe includes prebiotics, antioxidants, and omega fatty acids to support healthy skin, coat, and digestive system
It contains no artificial flavors, ingredients, or preservatives
Kibble size and shape is manageable for dogs to pick up and chew
Royal Canin is a well-established, reputable dog food brand
Recommended by veterinarians
Supports dental care, weight control, and support for your dog's bones and joints
Ranked as a best seller in the top 100 dry dog food category
What's Bad
This dog food is not suitable for Siberian Husky puppies or a senior dog diet
Limited flavor options available for this product (available in vegetable only)
Some of the dog food package options are not consistently available
Summary
Royal Canin Size Health Nutrition dry food offers a well-balanced formula for Husky dogs and medium-size breeds. Royal Canin offers a wide selection of breed and dog size-specific formulas to ensure your adult dog receives the optimal protein levels, natural ingredients, and nutrients for healthy growth and development throughout adulthood. It's a great dry food formula to include with wet and raw food servings for a highly nutritious diet.
Best Wilderness Dog Food for Husky Dogs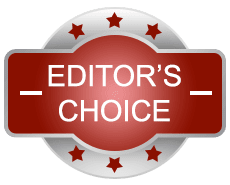 Quality of ingredients
98%
Manufacturer: Blue Buffalo Company Ltd.
Size:5 x 15.5 x 4 inches, and 24 lbs.
Ingredients: Deboned chicken, peas, pea protein, chicken meal, dried egg product, flaxseed, chicken fat, tapioca starch, calcium, dried tomato pomace, alfalfa, zinc, turmeric, barley grass, parsley, sweet potato, potassium, vitamins D3, C, B2, B12, B1, B6, B7, B5, oil of rosemary, manganese, copper, salt, dried kelp, cranberries
The Bottom Line:
Blue Buffalo Wilderness High Protein dry food features real chicken and high-quality vegetable proteins to provide a well-balanced diet for medium and large-breed dogs.
What's Good
This formula offers a rich source of antioxidants, minerals, and vitamins for a well-balanced diet, healthy skin, and coat
The natural ingredients provide everything your adult dog needs in wild dry dog food and an excellent formula for active, outdoor dog breeds
A great source of high protein from both meat and vegetable sources, and well balanced for a Husky's diet
It's grain-free dog food, which is perfect for Huskies with food sensitivities and allergies
Available in various flavors, including salmon (with and without grains), chicken, and duck (grain-free).
This product is available in three sizes, including 4.5, 11, and 24-pound packages
It supports your dog's immune system and provides an excellent oxidative balance throughout your Husky's adult life stages
Ranked as a best seller in the top 15 dry dog food category
What's Bad
Some of the flavor options may not be consistently available for purchase
Not recommended for Husky puppies
Summary
Blue Buffalo Wilderness High Protein formula is one of the best dog food for Huskies and medium-size dogs that are highly active and spend a significant amount of time outdoors. This formula is an excellent option for dogs with diabetes, high blood sugar, or may benefit from dog food that supports weight control. This grain-free dog food is also ideal for adult Huskies that have food sensitivities to gluten, wheat, or other grains.
Best Dry Dog Food for Husky Puppies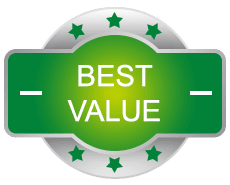 Quality of ingredients
96%
Manufacturer: Hill's Pet Nutrition Sales Inc.
Size:13 x 8.38 x 10 inches, and a size of 4.5 lbs.
Ingredients: Chicken meal, pork meal, corn gluten meal, flaxseed, fish oil, soybean oil, oat fiber, cracked pearled barley, whole grain wheat, potassium, vitamins C, B12, D3, A, zinc, copper, apples, broccoli, green peas, cranberries, carrots, calcium
The Bottom Line:
Hill's Science Diet Dry Dog Food provides the rich level of nutrients required for your Husky pup's development, including cognitive, muscle, bone, and joint growth in the first year.
What's Good
Highly recommended by veterinarians
This formula offers a solid level of high-quality nutrients to support bone, joint, and muscle growth for active puppies
It contains fish oil, which provides DHA, essential for eye and brain development
Promotes healthy coat and skin with omega fatty acids and antioxidants
All ingredients are selected from well-trusted sources and suppliers
Supports good dental health and teeth development
Available in three sizes, 4.5, 15.5, and 30-pound packages
Ranked as a best seller in the top 100 dry dog food category
What's Bad
This product is not recommended for adult Huskies
Summary
Hill's Science Diet Dry Dog Food is a great puppy food that provides all the essential nutrients required for the early months of your Husky puppy's life. Hill's Science Diet is a reputable brand that develops science-based formulas for your pet's life stages. This product is easy to digest and gives your dog all the nutrients needed to thrive and grow into a healthy adult Husky.
Best High-Protein, Sport Dog Food for Siberian Huskies
Quality of ingredients
95%
Manufacturer: Nestle Purina Pet
Size: 5 x 17 x 32.5 inches, and one pound in weight
Ingredients: Chicken, Beef fat, rice, corn gluten meal, whole grain corn, fish oil, fish meal, phosphate, potassium, vitamins E, B3, A, B12, B1, B2, K, B6, D3, B7, C, garlic oil, zinc, copper, dried egg product, manganese, calcium.
The Bottom Line:
Purina Pro Plan Sport offers well-formulated food for dogs of all sizes and breeds and makes fantastic Husky food to support highly active pets and outdoor dogs. It's one of the best dog food options for sled dogs, including Siberian Huskies.
What's Good
A great source of lean protein from chicken
Specialized for dogs that participate in competitions and sporting events
It contains amino acids, omega fatty acids, and high protein, which boosts your dog's energy level and performance
Available in a variety of sizes, including six, 18, 33, 37.5, and 48-pound packages
There are three flavor blends available, including chicken with rice, turkey, lamb, with venison, and turkey, duck, with quail
The most vital ingredient blend includes a blend of multiple meat protein sources
Ranked as a best seller in the top 50 for dry dog food products
Purina Pro is a well-established pet food brand
It helps support long-term activity and increased endurance
What's Bad
This formula includes a healthy variety of carbohydrates, which may not be the best option for dogs with excess weight and in need of a special diet for weight control
Some package sizes and flavor blends may not be consistently available for purchase
Summary
Purina Pro Plan Sport is a great option if your dog is highly active and you plan to train them for various competitive or recreational activities. This brand offers a wet dog food option ideal as a topping to this dry food formula. It's a great formula that supports your Siberian Husky's stamina, endurance, and physical performance.
Best High-Protein Wet Dog Food for Siberian Huskies
Quality of ingredients
95%
Manufacturer: Nestle Purina Pet
Size: 12 x 9 x 4.15 inches, and 12.96 ounces per can
Ingredients: Chicken, liver, rice, zinc, copper, potassium, salt, manganese, vitamins E, B3, B6, B12, A, B1, D3, A, B2, beef, liver
The Bottom Line:
Purina Pro Plan High Protein provides an essential nutrient boost for Siberian Huskies and medium to large breed dogs. This wet food formula can be served as a single meal or topper for dry dog food.
What's Good
Single-serving portions are conveniently packaged in cans that are easy to serve and available in packages of 12 or 24
Ideal for all breed sizes
Ingredients include real chicken or beef for high-grade protein, calcium, and antioxidants
Supports healthy skin, coat, and lean muscle growth, with all the essential nutrients for optimal health in each serving
It does not contain artificial flavors, colors, or preservatives
Available in variety packs, which offer more than one flavor option
Ranked as a best seller in the top 25 canned dog food category
Reasonably priced
Ideal for dogs that are picky eaters or have sensitive stomachs
What's Bad
Only two flavor options are available, beef and chicken
Not recommended as a formula for puppies
Summary
Purina Pro Plan High Protein is a great product to introduce to your Siberian Husky and provides all the required minerals, vitamins, and nutrients for a balanced diet in each serving. If you have more than one dog or several breeds of dogs, this formula is ideal for all adult dog breeds and sizes. It's an affordable, nutrient-rich food that's a top favorite among dog owners.
Best Dog Food for Huskies: Buyer's Guide
Siberian Huskies are one of the most active dog breeds and typically spend a lot of time outdoors running, chasing, and playing. They can achieve tremendous speed and display incredible strength and endurance.
Huskies benefit from the best dog for Huskies that contain high-protein sources combined with quality carbohydrates, omega fatty acids, and vitamins for optimal performance and health. Balanced formula for your dog includes one or more high-quality protein sources from lamb, fish, chicken, and vegetable sources.
Vegetables are an essential part of your Husky's diet for antioxidants, vitamins, and fiber.
Your Dog
As a puppy, Siberian Huskies should be fed three times daily and reduced to twice daily once they reach adulthood between 10 to 12 months. While some dogs eat a lot of food at once, Huskies generally eat smaller portions at a time and may not finish one meal due to their high level of physical activity. It's best to feed Huskies two hours before going outside for play or sporting activities.
Siberian Huskies have a high metabolism, so they generally maintain a healthy weight and build muscle quickly. And, feeding them the best dog food for Huskies also helps! Leaving a small or medium-sized bowl of high-protein dog food is an excellent option for your Husky puppy or adult, so they can eat as needed in between play sessions.
While they are a unique dog breed with different eating habits than other dogs, it's essential to keep the following factors in mind when choosing quality food:
Changes in your dog's activity level, especially as they become a senior dog
Your dog's size, activity level, and age
Reading the labels on dog food products to ensure protein sources are all-natural and from quality sources
Dietary requirements based on food sensitivities, allergies, and digestive conditions
Choose a formula with high-quality carbohydrates, which provide much-needed energy to your Siberian Husky for exercise and play
Siberian Huskies are healthy dogs and often don't develop health conditions that lead to excessive weight gain, heart problems, or high blood sugar, especially when their diet consists of the best dog food for Huskies.
For this reason, they can handle a diet high in carbohydrates, though any snacks or food options with sugar or sweeteners should be avoided. It's essential to consider the source of ingredients and ensure there are no artificial flavors, colors, or preservatives, as these may contribute to poor health.
Vet Recommended
Suppose you're a new dog owner of a Siberian Husky. In that case, it's essential to consult with a veterinarian to ensure you have all the nutrients and protein requirements for proper growth, development, and building muscle. A vet nutritionist can also provide a custom diet for dogs participating in sporting events and competitions. Additionally, a vet will also recommend the best dog food for Huskies (in addition to this article).
Best Dog Food For Huskies Frequently Asked Questions
What is the best feeding schedule for Siberian Huskies?
Siberian Huskies require a significant amount of protein, vitamins, minerals, and quality carbohydrates to maintain their high metabolism and physical activity.
A Siberian Husky dog owner requires a flexible feeding schedule, as these working dogs only eat small amounts at a time and increase the amount they feed only when they're active. While a nutrient-rich diet is essential, the Siberian Husky doesn't require large food portions and typically eats light.
While puppies typically eat three times daily, and adult Huskies are fed twice daily, it's common to see a Siberian Husky feed more frequently throughout the day, in smaller amounts.
Ideally, it's best to leave a bowl of dry food (ideally one of the recommendations here for the best dog food for Huskies) ready for your Husky or provide food in smaller amounts. Wet dog food should only be served when your dog is feeding and stored in a sealed container to keep it fresh, if not completed.
Which foods can a Siberian Husky safely eat?
Siberian Huskies can eat a variety of raw and cooked foods. If you choose to feed your Husky raw foods, it's essential to choose high-quality meats such as lamb, chicken, fish, beef, and various fruits and vegetables.
You can also feed your Siberian Husky a combination of high-quality processed (commercial) dog food products and fresh raw foods. However, each type of food should be served separately to avoid digestive issues. Siberian Huskies can eat cantaloupe, watermelon, blueberries, pumpkin, apples, and peanut butter.
Which foods should I avoid feeding my Siberian Husky?
It's important to avoid feeding your Siberian Husky certain foods, which can be poisonous or harmful to their health. These foods include onions, carbonated drinks, avocado, bones, raisins, grapes, chocolate, caffeine, garlic, undercooked meat, alcohol, dairy products, bread dough, foods high in sodium, and xylitol (a sugar alternative).
While some raw meat is acceptable, it's essential to ensure that it's fresh and served in small amounts without additional food items. Undercooked food, especially meat, should be avoided, as it may contain contaminants.
When in doubt, it is best to feed your pup the best dog food for Huskies, and you can confidently choose from one of the 5 options above!
Amazon Best Rated Products - Last Updated on 2022-09-24. DISCLAIMER: Some or all of the product links on this page are affiliate links. The operator of this website received a small commission if you purchase products through these links, HOWEVER, there is no added cost to you. These commissions help to fund the operation of this FurryFriendsGear.com