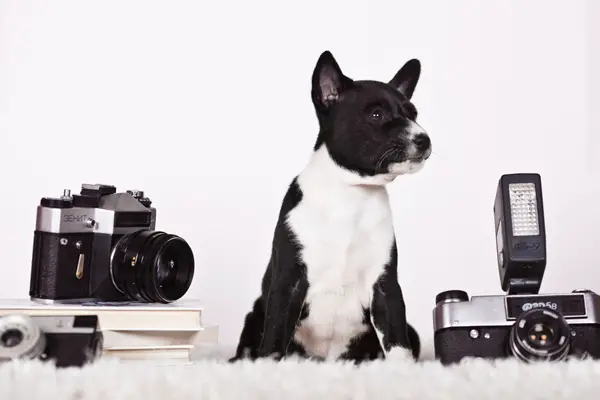 As dog parents, we often miss our furry pets badly even though we'll be seeing them at the end of the day. This is why it is a good idea to invest in a pet cam like Furbo vs Pawbo Dog Camera. A pet cam is a technological device that has three functions. Dog treat cams allow you to monitor your dogs anytime you are away. It also lets you interact with your pets and dispense treats even at a distance.
Why You Should Buy A Pet Cam
No matter what type of breed, size, or nature your dog has, your pet will sometimes feel depressed, especially when left alone at home. If you have a dog that suffers from separation anxiety when you are not around, then a pet cam will help ease this anxiety. The camera lets your furry friends hear your voice and get treats. This encourages them to stay active and happy until you come home to see them again.
It is also a good idea to buy a pet cam when you have to be out of the house most of the time. If you are gone during most of the day because of work and other commitments, a techy device like a dog cam helps your dog be comfortable when staying alone at home.
Some dog cameras even have additional features such as scheduled treat dispensing and alert notifications when your pet barks. These features, in turn, also put dog owners at ease knowing that their dogs are taken care of even though they aren't physically there.
There are many pet cam options out there, but you need to look for the model that will fit your taste. In this article, we will be comparing two pets cams, namely, Furbo vs Pawbo.
Furbo Dog Camera Review
Made by a well-known brand, Furbo is pretty high up on the list for the best pet cameras in the market. It offers many functional features for the price. Firstly, it is equipped with a 1080 full HV camera that has a 160-degree wide-angle. This way, you can see a lot of the room at one time. The camera also has a 4X digital zoom and infrared night vision that allow you to see your dog even in the dark.
The canister can also store up to 100 small treats for your dog. They are housed in a durable plastic housing, with the camera on top, and the bottom part is where the treats are stored. The treats are dispensed above and can be thrown quite far, allowing you to engage your dog with a small game of catch.
The machine comes with a free downloadable app on iOS and Android devices. You can opt to upgrade it into a Premium Account so you can save videos and take selfies with your dog. It also has an alert that notifies you when your dog is looking at the camera. Another feature is the two-way chat system that lets you hear when your pooch is barking or making noise. It also allows you to send audio so you can talk to your dog when you want.
Pawbo Dog Camera Review
Pawbo dog camera has a compact design, with an oval-shaped house freshener dispenser kind of look. This pet cam comes in white and pink colors and is a budget-friendly option compared to Furbo. It is equipped with a second-generation PPC-21 CL camera that has a 130-degree wide-angle lens and a 4X zoom. This means that you won't get to see all of the room, but still, it is good enough to at least peep at the surroundings.
It is easy to set up with your Wi-Fi. You can use it to take photos or videos of your dog's activities through your phone or tablet. The treat compartment has slots that can fit up to 10 pieces of treats or two in each slot if the treats are smaller.
Pawbo also allows you to interact with your pooch anytime and anywhere. It also comes with a speaker and a built-in microphone that lets you and your dog chat. The device also has a LED laser pointer that your cats can enjoy playing with, or if your dog is into catching them as well. However, it doesn't reach far and only falls a few inches from the machine.
Furbo vs Pawbo – Conclusion
A pet camera can be excellent entertainment for both you and your pooch. Furbo Dog Camera and Pawbo have many differences when it comes to video quality, performance, and features. We also understand that each home and dog are different and have varying needs. But if you have cats in your home as well and want one that can be an entertainment for them, then Pawbo is the ideal pet cam. However, for dog owners, Furbo's overall performance is the better choice. Our recommendation in the Furbo vs Pawbo debate is to opt for the Furbo!