When I first bought a dog cooling vest, I really thought it was a waste of money. My dog didn't want to wear it, and he seemed uncomfortable. I tried to research what could have gone wrong because other dogs seem to enjoy it. And it turns out that the sizing was not right because it was too loose on my dog. It made me wonder: how tight should a dog cooling vest fit?
Dog cooling vests are designed to provide relief to your dog. However, if your dog is not comfortable, they won't want to wear it. So, it's essential that the sizing is right – not too tight and not too loose. 
The most important aspect of a dog cooling vest is that it should not restrict your dog's movements. But at the same time, it shouldn't have hanging or loose portions that might cause discomfort. In other words, you need to make sure that it's a snug fit. 
In this article, we're going to talk more about: 
Properly measuring your dog's size
Other factors to look at that might affect your dog's comfortability
The importance of purchasing a dog cooling vest
Summer safety tips
If this is something that interests you, keep reading.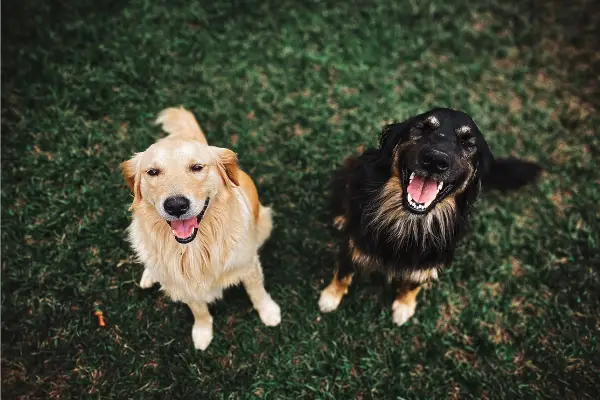 Related article: How Does A Dog Cooling Vest Work?
What Is A Dog Cooling Vest and How Does It Work?
If you want to keep your Furry Friend cool and comfortable all summer long, then you need to learn more about cooling vests…Click the button below to learn more!
How Tight Should A Dog Cooling Vest Fit? Know Your Dog's Size
Measuring your dog is vital if you want to get the right fitting of a dog cooling vest. There are two major parts of your dog that you should measure – length and girth. 
For the length, start measuring at the base of your dog's neck to the base of his tail. This way, you get to cover all his vital organs. For the girth, find the widest part of your dog's body right behind his front legs. 
Some dog cooling vests might also need you to get your dog's neck size. This is important, especially for bulldogs. Although they have short bodies, they have wider necks. So, you just decide which would be best for them based on the sizing chart a manufacturer provides. 
To make sure you know how tight should a dog cooling vest fit your dog, remember to measure your dog while standing tall. This way, you get to make sure that you have the proper measurements. You can use treats here if you'd like as a reward for your dog's good behavior. 
Another reminder is to make sure that the measurements you're getting aren't too tight. It should only be a snug fit.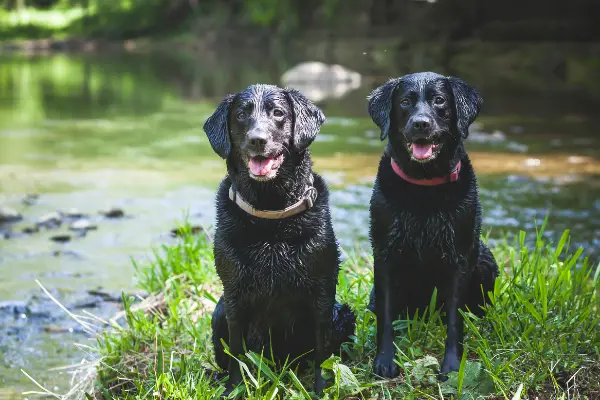 Other Factors To Consider When Figuring Out How Tight Should A Dog Cooling Vest Fit 
Now, let's say you've got the proper measurements for your dog. Does that mean your job is done? Well, not entirely because there's still more to consider when purchasing a dog cooling vest other than just the size. 
1) Materials
Another important factor to consider is the materials used, as this ensures durability and comfortability. 
The outer material of the vest must be durable, particularly if you have a very active dog. For the inner layer, cotton is usually used as it's soft and lightweight. It also doesn't rub on your dog's skin, which could irritate your dog. On top of that, the absorption capability of this fabric is really good. 
If you're going to opt for a three-layer cooling system, the very inner layer should have excellent wicking capabilities, so your dog stays dry while also feeling cool. 
You should also prioritize choosing breathable fabrics for better air circulation. But most of all, materials should be non-toxic to animals to ensure your dog's safety. 
2) Cooling Time
The next thing you should check is how long the vest stays cool. You would want a vest to stay cool for at least 30 minutes, even when it's so hot outside. This is very important, especially if you're going hiking so you don't have to reapply water frequently. 
Depending on the temperature and humidity, dog cooling vests can last for at least 1-2 hours. This is common in non-arid climates as there is more moisture in the air that will retain the vest's coolness longer. 
If you're living in arid climates and the vest is only lasting for 10-15 minutes, that doesn't mean that the vest is not working. This is normal. However, vests should not only last for 5 minutes as this already puts great inconvenience to you as you'd have to bring lots of extra water. 
3) Sun and Heat Protection
Aside from the cooling time, it's also important that the dog cooling vest comes with sun and heat protection. Like humans, too much exposure to infrared and UV light is dangerous and uncomfortable to dogs. 
Most dog cooling vests provide sun protection of UPF 50+, which helps prevent your dog from acquiring harmful diseases. A dog cooling vest with reflective heating material is also nice to have for better cooling. 
4) Night-time Safety Features
It's also nice if the dog cooling vest has nighttime safety features that will protect your dog in low-light conditions. Reflective strips are really useful, and if you can get a bright-colored vest for higher visibility, that is better.
5) Other Useful Design Features
Aside from the safety features, try to look at other design features. For example, harness compatibility would be great if you're taking your dog for a hike. Some vests even offer provision for a leash. 
Think about convenience when putting on and taking off the vest. You can opt for velcro straps or buckles as a way to close the vest. 
On top of these all, I also recommend setting a budget. It's not essential, but setting a budget actually helps a lot in narrowing down your options. At the same time, you get to choose a dog cooling vest that will bring you the most value for your money.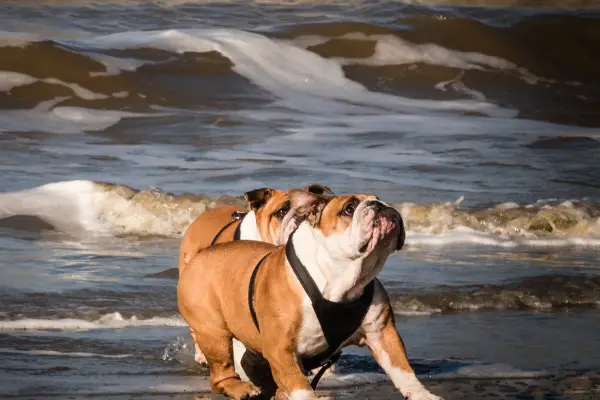 Importance of Purchasing the Right Dog Cooling Vest
So, why is it even important to know all this? Why care about how tight should a dog cooling vest fit? To get the right fit, to know what features to look at, know what materials to get, etc? Well, because all these affect your dog's comfort. And if a dog's not comfortable with what he's wearing, naturally, the product won't be effective, and you'll be wasting money. 
Let's go into detail about why you should get a dog cooling vest in the first place. 
If it's hot where you are right now, a dog cooling vest is essential. If you feel hot when you're going out, chances are your dog feels that, too. The only difference is, your dog has limitations when it comes to releasing excess heat. The most effective way they can release excess heat is through panting, which can be very tiring. 
This is why we help them by providing them a dog cooling vest that will help absorb that excess heat and evaporate it, leaving your dog cool and comfortable. 
With a dog cooling vest, you're preventing worst case scenarios such as heat strokes and seizures. And the best part is, a dog cooling vest can even protect your dog from other diseases brought by too much sun exposure, like cancer. The first part to prevent this is understnading how tight should a dog cooling vest fit.
Summer Safety Tips
Though dog cooling vests are really helpful in cooling your dog and keeping him safe from the summer heat, it's not something to rely on. As dog owners, it's also essential to do other safety measures. 
Hydration is important. When it's summer, water is very important, even for dogs. So, when you're out for a walk, bring lots of water and let your dog drink every 15 to 30 minutes. Even when you're at home, your dog's water bowl should always have water. And if you can give him ice-cold water, why not? 
Take a dip. A dip in the pool is nice to refresh your furry friends in summer. However, don't put your dog in the water when he's too hot, as this might put him in shock. 
Apply canine sunscreen. There are sunscreens made for dogs, too, and these are beneficial for light-colored or thin-coated dogs. 
Keep activities low or short. When it's too hot outside, refrain or ease back from strenuous exercises or activities, as these can also increase your dog's body temperature. 
Final Say
When choosing a dog cooling vest, knowing how tight should a dog cooling vest fit is very important. This way, you get to ensure that your dog stays comfortable throughout the whole duration he's using it. At the same time, you won't be wasting any money as he really gets to use it.