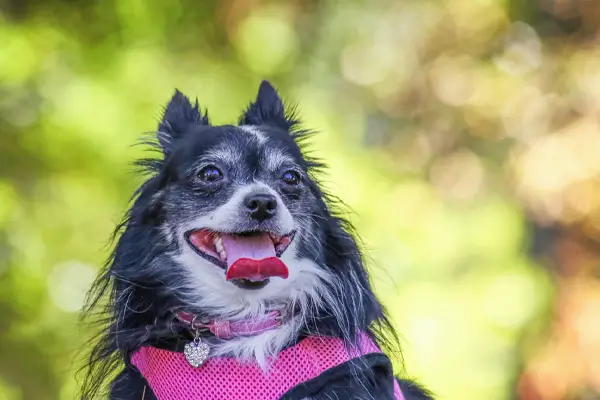 Just like with humans, dogs are not sized the same. If you have an 18-inch long dog, then that does not mean that all 18-inch dogs are the same size. And although it is often recommended to choose a size based on weight, a 40-lb. However,  this does not always work. For example, a greyhound is going to need a different fit from a 40-lb bulldog. In this article, we discuss how to measure your dog for a dog harness.
The girth tends to be a more reliable point of measure for dogs. The three primary measurements include the neck girth, chest girth, and topline or back. These are the vital measurements you need so that your dog can comfortably fit in the clothes and harness you will buy for them. Otherwise, your furry best friend might suffer from fur loss and chafing from an ill-fitting dog harness.
In this article, we will talk about how you can measure your dog correctly. This way, you can know how to determine harness size to make sure that your pet is comfortable even if he or she wears the harness all day long.
Steps To Measure Your Dog
Most types of dog harnesses do not go further than your dog's chest. Therefore, you would need your dog's neck and chest measurements so that you can successfully find a suitably sized harness for your pooch.
Here are three easy steps to better understand how to measure your dog for a dog harness:
Prepare The Tools
To answer the question "What size of dog harness do I need?", you need to use the proper tools. You will need a cloth measuring tape like the one a tailor uses. If you do not have one of these, then a length of string, a marker, and a ruler will suffice.

Calm Your Dog
Most dogs won't stand still when you take their measurements. You need to make sure your dog is calm and that he or she is standing with his or her weight distributed evenly on all four paws. Ensure that your pet's back is straight as well. You can ask a friend to help hold your dog while you take measurements if necessary.
Measure Your Dog's Girth
First, you need to measure your dog's neck girth. You might wonder "How do I measure the girth of a dog?" or "How to measure dog's neck?" It's easy. To do this, loop the tape measure around your dog's neck to get the circumference. It would be best if you took measurements of the upper neck and lower neck. The former is for collars and bandanas. Whereas, the lower neck is where the coat or harness sits.
To measure the lower neck, make sure that the tape measure is positioned from the ridge between the shoulder blades to the top of the chest. You also need to measure your dog's chest girth. This is the area just behind your dog's front paws. Wrap the tape measure around the largest part of your dog's body. Pull the tape snug but not tight. If you are using a string, mark where it meets at the withers, then use the ruler to measure the string's length.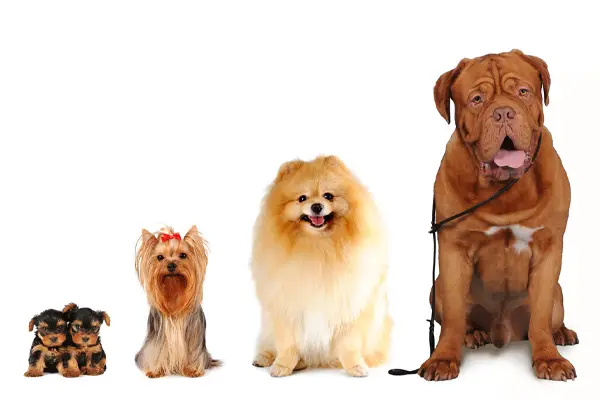 Sizing Tips
To make sure that you get the correct measurements for your dog, there are some simple tips to keep in mind. The first is to remember the two-finger rule when taking girth measurements. Make sure you can slip two fingers in between the loop of the tape measure around your dog. This way, you know that it is not too tight or too loose. If you can slip in three fingers, then it is too loose. While struggling to slide in two fingers means it is too tight.
Do not use your dog's weight as a harness measurement guide. Some small breeds are lighter in weight but have deep chests such as a Basset Hound. Some breeds also weigh the same but have different chest measurements. Therefore, guessing the harness size based on your dog's weight is not a good idea.
If your dog's measurements are in between, always go a size up. It is better to have a loose one that you can adjust for a snugger fit. Consider your dog's weight gain and coat growth as well, especially if you have a puppy and you are looking for a puppy harness. If these are relevant variables for your pooch, then add two inches to the girth measurement. A no-pull harness that can be adjusted is best, so you can alter it depending on your dog's smallest and largest girth measurements.
Lastly, check the specific fitting guide of the best dog harness you want to purchase. The recommended sizes for your dog's measurements can sometimes differ from one style of dog harness to another or brand to brand.
Conclusion
Our canine friends certainly have a hard time being still. Therefore, it is advised that you take the measurements of your dog at least three times for a more accurate reading. Once you have the right sizes and you've bought a harness that fits properly and comfortably, then you and your pooch are ready to set off on your daily walks and runs.