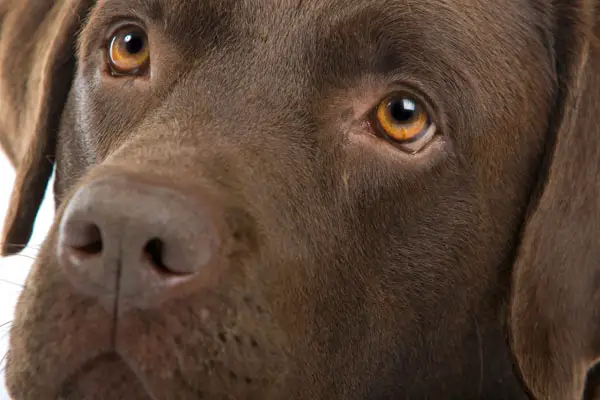 A pet treat camera helps dog parents keep a watchful eye on your pet. It allows you to keep track of their behavior and interact with them while you are away. When you are out of the house, your pooch is likely to get lonely and bored. With a pet treat cam, you'll be alerted when your dog is feeling hungry, stressed, or anxious. You will be able to visit your dog virtually, ensuring that both you and your pet are content and happy. Two popular options include Petcube vs. Furbo.
Things To Consider Before You Buy A Pet Cam
There are a few things you need to think about before you buy a pet cam. To begin with, you need to build a pet-friendly environment. A pet cam does not guarantee 100 percent safety. Your pet might eat dangerous plants or household items you leave lying around. Therefore, before you leave your pooch alone, ensure that all hazardous things are out of your pet's reach around your home. You should also make sure that your dog has the food, water, and entertainment to sustain them throughout the period you are away.
After you have decided to purchase a pet cam, you need to make sure that it has pet-friendly features. Take note of what your biggest concerns are regarding your pooch. For instance, if you are concerned with your dog's safety, you would want a pet cam that has two-way audio and a wider field of view. If your dog suffers from anxiety, a pet cam with games and dispenses treats might help ease their stress.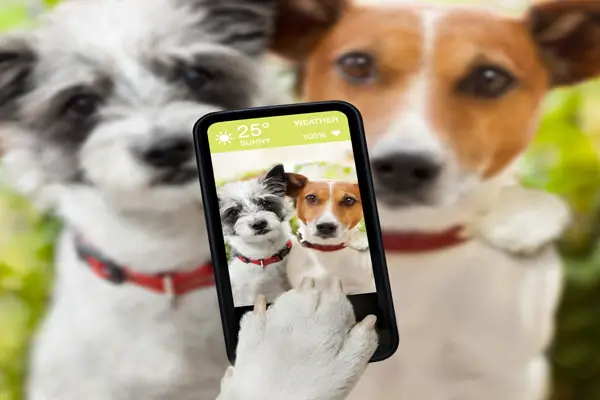 Petcube Review
As its name suggests, the Petcube is a three-inch cube that makes it one of the smallest pet cameras in the market. Its size allows the unit to fit well with any space you have. The Petcube features a 1080 HD video, allowing you to receive a better-quality video of your dog. It also has a 138- to 180-degree wide-angle option, so you get a good view of the room.
You can also record messages for your dog with the Petcube. It also lets you listen in to what is happening around your house while you are out. Controlling the Petcube is easy as you can do so through your mobile device via its app called Petcube Care. Added subscription to the app allows you to get filters, three days of video history, 30-second video clips, and smart alerts, among other things. You can set up motion and noise alerts for an extra layer of security and comfort. You can get all of these additional perks for less than $10 a month.
Petcube Play is equipped with a laser toy while its sister cam, Petcube Bites, has a treat dispenser. The laser lets you play with your pet, so you get a good laugh while your pet gets entertainment and exercise. Whereas, the Petcubes Bite has a treat flinging mechanism that allows you to play catch with your dog. Depending on your pet's needs, you can opt for one or the other of Petcube's pet cams.
Furbo Dog Camera Review
Furbo Dog Camera was explicitly designed for the needs of dogs and their owners. It has camera features such as 720 pixels, infrared LED night vision, and 4x digital zoom so you can see your pooch anytime and anywhere at high definition. It also lets you capture photos and videos that you can share with your family and friends on social media. It also comes with two-way audio that enables you and your dog to talk to each other.
The Furbo also has a bark alert that sends you notifications via the app on your smartphone. This is an especially excellent feature if you have a vocal pooch. You can set the sound detection sensitivity to your canine's bark. It also has a treat calling feature, which lets you record your voice to let your pet know that a treat is about to be thrown soon. This way, your pet can enjoy a short game of catch even if you are not there.
Furbo is also equipped with a privacy mode to make sure no one is looking in on you. When you arrive home, it shuts off and connects to your phone's Bluetooth. It automatically turns on once you leave, and your mobile gets out of Bluetooth range.
Conclusion
The bottom line here is that the pet cam you purchase depends entirely on the different needs of pet owners and canine friends. If you also have a cat in your home, then the Petcube Play is a good choice as your felines will also enjoy playing with the laser pointer feature. If you want something that is made for dogs, then go for the Furbo Dog Camera. With notable features like a pet treat launcher and night vision, it is a machine designed to keep both you and your dog happy.