When you prefer your dog for grooming, choosing a quality dog shampoo and the best dog conditioner is essential to remove tangles from your pet's fur, remove unpleasant odors, and create a healthier, more manageable coat. While this routine is essential for your dog's hair and skin health, it's crucial to invest in a good quality product, making it easy to care for your pet's coat.
You'll only need to wash your dog's fur once monthly, and you'll want a quality conditioner that coats and protects your hair shaft so that fur doesn't dry, split, and instead retain moisture while maintaining a shiny appearance. Our top choices for the best dog conditioner are based on five main criteria: price, quality, ease of use, scent, and ingredients.
Top 4 Best Dog Conditioner Products
Best Leave-In Dog Hair Conditioner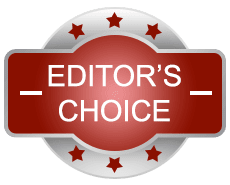 Warren London Hydrating Butter Conditioner (Leave-in) for Dogs
Manufacturer: Warren London
Size: 8 Fluid oz.; bottle size is 7.25 x 2 x 2 with a weight of 9.6 oz.
Ingredients: Coconut extract, oat proteins, almond oil, vitamins D, A, and E
The Bottom Line:
Warren London Hydrating Butter Leave-in conditioner is a premium product that provides excellent hydration without leaving an oily residue on a dog's skin.
What's Good
The conditioner contains only natural and premium ingredients
Silky texture, without any greasy or oily residue
Works well with all breeds of dogs to deeply condition and improve pet hair
Available in several scent blends, which provides a pleasant aromatherapeutic experience
Provides relief for sensitive skin
May help prevent and treat dandruff, itchy skin, and dry skin
Easy to apply and use
Inexpensive product
What's Bad
The fragrance may be unappealing to some pet owners or dogs
Summary
Warren London Pet Leave-in conditioner is a great product that's easy to use and provides a variety of pleasant fragrances. It's a mild, pleasant product that works well on all dog breeds, including pets with various coat types such as a poodle, bulldog, terrier, golden retriever, and many long and short haired breeds.
The conditioner is not only soft and sensitive on your dog's skin and fur, but it can easily be used in place of a deodorizer or perfume without excessive odors.
The product is available in a variety of scents, including:
Guava and mango
Pomegranate and acai
There are two main sizes available, including the eight oz. and one-gallon bottles. It's a great conditioner to use regularly on your dog's coat and helps maintain soft, healthy skin and fur.
Best Conditioner for Dogs with Natural Ingredients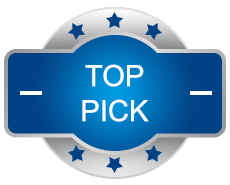 Burt's Bees for Dogs Oatmeal Conditioner
Manufacturer: Fetch for Pets
Size: 2 x 2 x 8 inches, and a weight of 10 oz.
Ingredients: Colloidal oatmeal, beeswax, and honey
The Bottom Line:
Burt's Bees Honey Oatmeal Conditioner is a condition that's soothing and provides nourishing ingredients for your pet.
What's Good
It's a mild, soothing lotion that you can use regularly
Free of harsh chemicals, fragrances, sulfates, and colorants
Ingredients are high quality and natural, which is ideal for pets with sensitive skin
This conditioner is inexpensive and available as a 10 oz. single bottle, or in packs of two, six, or a large 128 oz container
Burt's Bees conditioner is ideal for all types of dogs and puppies, which is tearless, and pH balanced
It works well with Burt's Bees other dog-friendly products, including shampoos and sprays
What's Bad
Some pet owners find the consistency of the conditioner is too thin, whereas a thick lotion is preferred.
This product is fragrance-free and cannot be used as a deodorizer
Summary
Burt's Bees' Dogs Oatmeal Conditioner is a decent product, and Burt's Bees is a reputable brand known for quality, all-natural ingredients for a wide range of products for pets and humans. It's an affordable product available in various sizes and packs, so you can stock up if you find this conditioner is a good fit for your dog.
We included this product as one of our top choices because it's one of the best options for pets that don't respond well to conditioners with solid fragrances or deodorizers. It's a mild, pH-balanced lotion ideal for all dogs and fur textures. You'll find some trace scents in the formula, such as lavender, honey, avocado, though these fragrances are minimal and don't leave a lingering scent.
If your pet enjoys this conditioner, you'll find a great selection of other Burt's Bees products designed for pets, including shed control lotion and spray. This product includes omega 3s and vitamin E, hypoallergenic shea butter for increasing your dog's coat shine, and ointment to soothe itchy and irritated skin.
For best results, it's best to shake the conditioner thoroughly before applying it to your pet's fur and skin. When the bottle isn't in use, store the conditioner in a cool and dry place to maintain the quality of this lotion. 
Burt's Bees also offers a great selection of sturdy brushes, shampoos, and detangling combs for your pet. Bristle and detangling brushes are made from hemp and robust materials, durable and ideal for use with shampooing and conditioning products.
Best Scented Conditioner for Dogs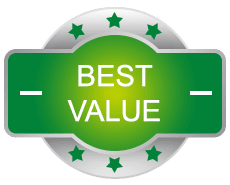 Everyday Isle of Dogs Silky Conditioner
Manufacturer: Isle of Dogs
Size: 1.5 x 3 x 7.25 inches, and a weight of 8.64 oz.
Ingredients: Cetearyl alcohol, water, castor oil, aloe leaf juice, retinyl palmitate, Bbehentrimonium chloride, panthenol
The Bottom Line:
Everyday Isle's Dog Silky Coating Dog Conditioner offers deep moisturizing for your pet's fur and skin, which helps remove dried, excessive fur and reduce shedding following a bath.
What's Good
The conditioner is pH-balanced and ideal for all dogs and puppies
There's a pleasant fragrance of vanilla and jasmine scents, which works well as a deodorizer.
Increases your pet's fur shine and softness
It's sufficient to use on its own, as a shampoo and conditioner
The scent lasts for up to one week and isn't too strong
It's a great product to use with pets who have sensitive skin and fur
Works fast and conditions well after leaving on your pet's coat for five minutes before rinsing.
What's Bad
The bottle is smaller than other products
It's a bit more expensive than other comparable brands
Some pet owners may not prefer the blend of jasmine and vanilla scent and prefer a milder, odorless lotion
If you have more than one pet, you'll need to purchase more than one bottle for ongoing use
Summary
Everyday Isle's Dog Silky Coating Dog Conditioner is a decent product that works in small amounts to add shine and moisturization to your pet's coat. You'll find that this lotion deeply conditions your pet's fur, adding an extra layer of protection so that your dog's coat consistently shines and doesn't dry out.
It's a great product to use at bath time and has stellar reviews by many pet owners due to its consistently good results and helps prevent shedding after bathing your dog. If you have more than one breed of dog and various fur lengths and textures, you'll see quality shine and results after every use. It's important to note that while this conditioner, like other products, prevents tangling and matting, it's best to remove existing tangles and knots in your pet's fur before shampooing.
For best results, use a sturdy bristle brush to remove any tangles or knots and trim sections that contain matting before applying the conditioner. You'll find more minor issues with dry, knotted fur with regular use of Everyday Isle's conditioner for dogs. 
This brand offers products that cater to specific dog breeds, including shampooing and conditioning lotions for Yorkies, spaniels, and beagles. If you like the results of this brand, you can purchase the shampoo, conditioner, and leave-on spray that you can apply with grooming.
Best Dog Conditioner for Deshedding
TropiClean Conditioners of Pets
Manufacturer: Cosmos Corporation
Size: 7.3 x 4.6 x 11.4 inches, and 8.5 lbs.
Ingredients: Colloidal oatmeal, cocoa butter, purified water, pomegranate extract, hydrolyzed wheat protein, chamomile extract, aloe extract, omega 3 and 5, blueberry extract, vitamins E and B5
The Bottom Line:
TropiClean Conditioners for Pets and Dogs is a gentle but powerful way to condition your pet's fur coat with a blend of quality, natural ingredients, and a pleasant fragrance.
What's Good
A mild fragrance with natural extracts of chamomile, pomegranate, coconut, and lime
Offers deep conditioning after leaving on your pet's fur for just three to five minutes
It's safe for regular use and can be applied daily
Available in a large container, which is both cost-effective and ideal for households with multiple pets
Ranked as one of the top pet conditioner products and specifically rated in the top five conditioners for dogs and cats
Works well to de-shed dogs and prevent pets from excessive shedding and tangling
Made with natural ingredients
Paraben-free and safe for pets aged 12 weeks and older
This product is available in various sizes, including one gallon, 2.5 gallons, and 20 oz.
What's Bad
Some pets may have an allergic reaction to some of the ingredients in this conditioner
This conditioner may not work well on pets with sensitive skin
Summary
TropiClean Conditioners for Pets and Dogs is an excellent product that blends quality ingredients to moisturize and protect your pet's fur. TropiClean offers a great line of products, including pet-formulated shampoos and sprays of various sizes to keep your pet's coat looking shiny and healthy.
With regular use, you'll notice less shedding and dryness. The moisturizing coconut ingredient of this shed control shampoo is mild and softens your pet's skin. Cocoa butter is another vital ingredient that helps hydrate your dog's skin and fur during bath time. You'll find this manufacturer's products are both durable, deep-cleaning, and mild while leaving your pet feeling comfortable.
Like other high-quality pet shampoo and conditioners, TropiClean will reduce itchiness and skin irritation, and discomfort. Suppose you apply topical creams or medical treatments for a skin condition. In that case, it's best to consult with a veterinarian to determine which type of dog shampoo and conditioner combination works best to support your pet's skin and fur.
TropiClean offers a variety of sizes, including oversized, bulk-sized containers, which is ideal for households with numerous pets.
Best Dog Conditioner: A Complete Buyer's Guide
Choosing an excellent conditioner for your pet requires considering a few key factors, including your dog's skin condition, allergies, fur or coat type, and scent preferences. Some conditioners are formulated to contain natural and medicinal properties to improve skin and fur health, while other products focus more on hydration and deodorization.
Your Dog
After a grooming session, pet conditioners are a great way to pamper your pet. It's also a great way to soothe and improve your pet's coat after a bath. There are a few essential items to review before you choose a conditioner product for your dog:
If your dog's coat tends to dry quickly, you may want to invest in a leave-in conditioner or product that enhances moisture and hydration
Products with natural ingredients and formulas that are best for sensitive skin
Specific scents and products with minimal fragrance
Generally, most dogs respond well to good quality conditioner products.
Vet Recommended
In most cases, you may only need to inquire with a veterinarian about a conditioner product if your pet requires specific skin treatment or receiving medical treatment or using topical ointments that may impact the type of conditioner. If your pet doesn't exhibit any adverse reactions to products, you can generally choose any quality product you prefer.
Our top choices include high-quality, premium, and natural ingredients, which typically work well on most dog breeds and have no adverse or allergic reactions. If your pet is prone to allergies or doesn't prefer strong fragrances, this is important to keep in mind when shopping for a quality conditioner.
Best Dog Conditioner Frequently Asked Questions
Do I need to use a conditioner with a dog shampoo every time I bathe my pet?
A good quality conditioner is essential for maintaining a healthy coat, though you don't have to condition your pet's fur every time you shampoo their coat. Mild, moisturizing shampoos often support your pet's coat sufficiently in between conditioner treatments. Conditioners are typically applied in between baths, and this includes leave-in lotions. 
If your dog develops a smell after a day or two, and you're not ready to bathe them yet, you can use a bit of fragrant conditioner to mask the odor a day or two before a bath. 
How do I apply conditioner to my dog's fur?
Before you begin, make sure any shampoos or soap are thoroughly rinsed from your dog. Use a small amount of lotion on your palm, and apply gently to your pet's fur, massaging the conditioner following the direction of the hair's growth. 
How long should I leave the conditioner on my dog's coat for good results?
It takes only two or three minutes, at the least, to deeply condition your pet's fur before rinsing it off thoroughly. If you use a leave-in conditioner, it's essential to apply the moisturizer on freshly cleaned fur for best results. 
Some conditioners work best when left on your pet's coat for five minutes or a bit longer. The instructions and recommendations on applying conditioner are often included with the product.
If your pet has a thick, textured coat, you may want to leave the conditioner on for an extra one or two minutes. It's also essential to thoroughly coat all your pet's fur evenly so that the benefits of the conditioner are consistent throughout.
Can I use a human conditioner on my dog?
Ideally, it's best to use a pet-formulated shampoo and conditioner rather than a human conditioner, as human hair conditioning products may not provide the same quality results for your pet. Conditioners designed for pets contain the proper pH balance to support various canine skin and fur.
Should I use a pet conditioner every time I bathe my dog?
While it's great to use conditioner after every shampoo and bathing session, it's unnecessary. The number of baths you provide your dog depends on the breed, how often your dog goes outside, and other factors, including your preference. 
Generally, dogs don't need a conditioner following every bath. However, there is no added risk or concern with using these products daily, especially if they are mild and made with natural ingredients. 
Can I use mild or baby soap on dogs before conditioning their fur?
Some human soaps for infants and kids are mild enough for your dog, and it's best to stick with products specifically designed for your pets. Even the mildest human soaps and shampoos tend to contain a slightly higher acidic pH level than most dog shampoo and conditioner products, which may cause skin irritation.
Related Articles:
Amazon Best Rated Products - Last Updated on 2023-01-30. DISCLAIMER: Some or all of the product links on this page are affiliate links. The operator of this website received a small commission if you purchase products through these links, HOWEVER, there is no added cost to you. These commissions help to fund the operation of this FurryFriendsGear.com