Need help finding the best dog food for Chihuahuas? Well, in this article we dive into 5 top products and provide our ratings, pros & cons, product specifications, and ingredients list.
Chihuahuas are tiny dogs that are active, charming, and full of energy. They are well-known for their strong personality and compact size. Chihuahuas enjoy the center of attention, and while they weigh just about six pounds at the most, they are confident, assertive, and loyal. You'll find these incredible dogs are ideal for city living, as they don't require much space and adapt well to apartments and small living spaces.
Generally, Chihuahuas are healthy dogs who are physically active and exercise comfortably in space, either indoors or outside. You'll find they are easy to keep fit and require just short walks or a visit to the local park to avoid overexerting this dog breed, as they can become exhausted.
They are highly intelligent and respond positively to consistent routines and encouraging practices. It's essential to curb any unwanted behaviors when they are young, to avoid developing issues as they grow into adulthood.
Chihuahuas perform well with a nutrient-rich diet that's moderate in calories and high in protein. As this small dog breed ages, they are prone to weight gain and require an adjustment in their diet to keep them healthy and happy as they mature. And, that is possible with our listing of the best dog food for Chihuahuas!
Some human foods are safe for Chihuahuas, though it's best to focus on a high-quality dog food formula to provide all the nutrients your pet needs.
5 Best Dog Food for Chihuahuas
Best Wet Dog Food for Adult Chihuahuas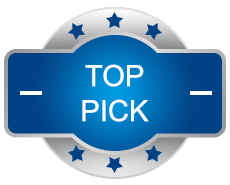 Royal Canin Wet Dog Food
Editor's Comments:
Royal Canin Wet Dog Food for adult Chihuahuas specializes in meeting your dog's specific health needs. It's the ideal formula for purebred Chihuahuas eight months and older.
Quality of ingredients
95
Manufacturer: Royal Canin
Size:75 x 2.63 x 2.63 inches, and a weight of 3 oz.
Ingredients: Chicken, pork liver, pork, calcium vitamins C, E, D3, B6, B12, B1, copper, zinc, marigold extract, cornflour, fish oil, vegetable oil
The Bottom Line:
Royal Canin Chihuahua Adult wet dog food is formulated to provide nutrients for your full-grown Chihuahua.
What's Good
It contains nutrient-rich ingredients, which is dense in healthy fats and proteins, which supports your energetic pet
Supports a healthy coat and skin with omega 3, DHA, biotin, and EPA
It's an excellent topper for dry dog food or on its own as a single serving
Royal Canin is a reputable brand that offers unique formulas for purebred dogs
Many pet owners find this formula is ideal for picky eaters
It's ideal dog food for Chihuahuas in advanced age
Available in packs of four or twelve
What's Bad
It's a bit more expensive than other brands
Only available in limited flavors, and some may not always be in-store or online for purchase
Summary
Royal Canin Chihuahua Adult wet dog food is a great formula designed to meet your dog's specific nutritional needs. This product is versatile as a single meal and conveniently packaged in cans to serve, or it can be topped on dry dog food for added nutrient value. Royal Canin's Chihuahua food is suited for adult dogs eight months or older, and it's an excellent addition to your dog's regular diet.
Best Budget-Friendly Dog Food for Chihuahuas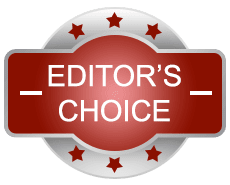 Hill's Science Diet dry dog food
Quality of ingredients
95
Manufacturer: Hill's Pet Nutrition Sales Inc.
Size:13 x 8.38 x 10 inches, and 4.5 lbs.
Ingredients: Chicken, whole grain wheat, pea fiber, whole grain corn, chicken liver flavor, pork fat, corn gluten meal, cracked pearled barley, vitamins A, B12, D3, cranberries, green peas, broccoli, apples, oat fiber, calcium, copper, zinc, folic acid
The Bottom Line:
Hill's Science Diet dry dog food offers high-quality protein, omega-six fatty acids, fiber, and other nutrients for small breed dogs, including Chihuahuas.
What's Good
All ingredients are natural, with no artificial flavors or preservatives
It contains a great formula of nutrients to support your dog's immune system, including antioxidants, vitamins, and minerals
It's low-calorie dog food, which includes L-carnitine to support and maintain a healthy weight and physical activity
Available at an affordable cost
Easy to digest and ideal for small dogs between 4.5 to 15.5 lbs.
This nutrient-rich food offers satisfaction in between meals so that your dog is less likely to overeat
What's Bad
Available in limited flavors, lamb and chicken with rice
Summary
Hill's Science Diet dry dog food offers an exceptional blend of ingredients and nutrients developed by scientists and veterinarians. This brand is well-known for providing only the top quality, including all-natural ingredients nutrients with no artificial colors, preservatives, or by-products.
All Hill's Science Diet pet food products offer natural lamb, salmon, and chicken, including high-grade vitamins, amino acids, and minerals.
This product offers consistent quality throughout your dog's life and is widely available in most stores and online. The small dog food formula aims to support your dog's healthy digestion and metabolism system, muscle growth and maintenance, and robust immune system.
Best Wet Dog Food Variety Pack for Chihuahuas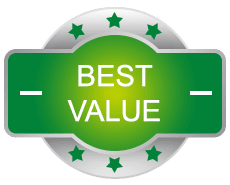 Purina Beneful IncrediBites
Editor's Comments:
Purina Beneful IncrediBites for small dogs is a unique formula variety pack for Chihuahuas and tiny-sized adult dogs.
Quality of ingredients
94
Manufacturer: Nestle Purina Pet
Size:99 x 7.95 x 5.35 inches, and a size of 6.6 lbs.
Ingredients: Beef, soybean meal, barley, oatmeal, beef fat, rice, corn gluten meal, chicken, dried carrots and peas, iron oxide, vitamins B3, A, B12, B5, B6, B2, B7, B9, B1, manganese, copper sulfate, calcium, zinc
The Bottom Line:
Purina Beneful IncrediBites offers a convenient variety pack of 12 or 30 cans of wet dog food with high-quality nutrients and tender, small bites ideal for tiny dogs.
What's Good
It contains a significant source of protein in an easy-to-chew and digests broth with meat chunks in a gravy that supports muscle and bone growth and maintenance
Includes all the essential nutrients for your Chihuahua with 23 essential minerals and vitamins
There are no flavors, artificial colors, or preservatives
The variety pack of canned food contains salmon with rice, chicken, and beef flavors
This nutrient-rich food is conveniently packaged in single-serving cans, and some Chihuahuas may only need half or a third of a can for each meal
Ideal for mixing or topping over dry food or small kibble
Reasonably priced
What's Bad
If you feed your pet less than one can per meal, it's important to note that cans are not resealable, and you'll need to store the leftover food in an airtight container
Some package options may not be available, and there are limited varieties of other flavors
Not an ideal formula for puppies
Summary
Purina Beneful IncrediBites is a good canned food option if you're looking to replace some of your Chihuahua's dry kibble servings with a wet food meal or as a topping to enhance flavor and add protein. Purina offers an impressive selection of dog food with quality ingredients, with conveniently packaged servings to simplify feeding your dog.
You'll find these variety packs are great for introducing your dog to new flavors while managing portion control. Generally, Purina products are affordable, so you can easily buy more packs to feed one or more dogs.
Best Dog Food With Natural Ingredients for Chihuahuas
Wellness Complete Dry Dog Food
Quality of ingredients
98
Manufacturer: Wellness
Size:76 x 3.65 x 14.02 inches, and a size of 4 lbs.
Ingredients: Chicken, turkey, salmon meal, pea fiber, oatmeal, ground brown rice, salmon oil, carrots, spinach, sweet potatoes, apples, ground flaxseed, tomatoes, blueberries, vitamins D3, C, E, A, B12, green tea extract, rosemary extract, folic acid, manganese, zinc, copper sulfate, potassium, chicory root extract
The Bottom Line:
Wellness Complete Dry Dog Food is specially formulated for a small breed adult dog to meet its health needs, including quality sourced nutrients and ingredients.
What's Good
Wellness products are designed to provide the highest quality in natural food options for a Chihuahua puppy, mature, and adult Chihuahua
This product is easy to store and shelf-stable
Small kibble is easy for Chihuahuas to chew and digest
Contains wholesome ingredients without fillers, by-products, or artificial flavors or preservatives
It's an ideal food to serve with wet dog food or raw food, chopped meat as a topping
Specially formulated for small breed dogs and compatible with medium and large breeds as well
It contains omega fatty acids to promote healthy skin and coat
Wellness offers grain-free dog food options for pets with a food allergy
Available in four-pound and twelve-pound bags
What's Bad
This product is offered in turkey and oatmeal blend only
Some package sizes may not always be available for purchase
Summary
Wellness Complete Dry Dog Food is an excellent choice for offering your pet all-natural ingredients without any meat by-products, artificial preservatives, or other ingredients that may cause indigestion and similar issues. This product is made in the U.S. with only the top sourced ingredients and is ideal for adult and senior dogs.
Wellness Complete Dry Dog Food contains a high level of antioxidants, minerals, vitamins, and healthy oils designed to support your dog's health throughout all life stages and into adulthood. You'll find this product is affordable and easy to serve in small portions alone or with chopped wet food as a topping.
Best Grain-Free Dog Food for Chihuahuas
Honest Kitchen Grain-Free Dog Food
Quality of ingredients
98
Manufacturer: The Honest Kitchen
Size:25 x 6.5 x 3.5 inches, and a size of 2 lbs
Ingredients: Chicken, potatoes, celery, organic flaxseed, pumpkin, honey, bananas, papayas, basil, garlic, sweet potato, apple, organic kelp, green beans, cabbage, vitamins D3, E, zinc, iron amino acids, copper
The Bottom Line:
The Honest Kitchen Grain-Free Dog Food is an excellent choice for human-grade food free of artificial ingredients. This product is dehydrated, and adding water provides a hearty meal in just a few minutes.
What's Good
Only contains GMO-free ingredients, with no preservatives, or artificial flavors or colors
Ranked in the top five dehydrated dog food products for quality and popularity
All meat ingredients are antibiotic and hormone-free
All ingredients are sourced from quality suppliers and processed in a human-grade facility for top results
It's a complete meal for your dog or can be served as a topping with dry food
It contains all essential nutrients to support your dog's health
Contains no corn, soy, whole wheat, or fillers
The inclusion of apples, green beans, and other fruit and vegetable ingredients support your Chihuahua's digestive system and regularity
Reasonably priced
Easy to prepare, and only requires warm water and several minutes to mix before serving
Vet recommended
Available in fish, turkey, chicken, and beef flavors
Several package options available, including 1.75 oz., two, four, seven, and ten-pound packs
What's Bad
While many dogs may enjoy this blend, some may be picky eaters and not prefer the flavor options
Not all flavors are available for purchase, and some package sizes may not consistently be available for purchase
Summary
The Honest Kitchen Grain-Free Dog Food is an excellent choice for health-conscious dog owners. This formula's ingredients provide everything you'll need to keep your Chihuahua pup healthy, active, and energetic with a well-balanced diet. It's an easy product to store in freeze-dried packs, which are quick to prepare and serve your dog at mealtimes.
The Honest Kitchen is a well-established brand that offers human-grade food with exceptional quality ingredients so that you can support your dog's health and fitness level through the adult stages in life.
Best Dog Food for Chihuahuas: Buyer's Guide
Chihuahuas generally enjoy many nutrients, including protein, minerals, and vitamins that other breeds consume. Since they are energetic dogs, a high-protein and moderate healthy fat content is ideal for maintaining their active lifestyle throughout adulthood. Chihuahuas may require fewer calories or specialized dietary changes based on changing health conditions or needs as they age.
One of the most common protein sources in small breed dog food is chicken, which is popular for Chihuahuas due to its pleasant flavor. It's easy to blend with other ingredients, including rice, grains, vegetables, fruits, and healthy oils and fats. While Chihuahuas can consume other meats, such as beef, pork, and salmon, chicken is often included as a primary ingredient.
Your Dog
When Chihuahuas are puppies, it's essential to include a healthy dose of fat in their diet to prevent hypoglycemia, as they tend to be tiny, and their body temperature cools quickly.
During the earlier stages of your dog's diet, you'll also want to keep the calories a bit higher, with exceptional formulas and toppers that enhance the nutrients in each meal. Soft, wet food is an ideal option for small breed dogs because it's easy to chew and digest.
When used as a topper, soft food makes kibble easier to consume and digest, as it softens the pellets.
When you review the types of best dog food for Chihuahuas options among our top picks and other quality products for your Chihuahua, it's essential to keep the following in mind:
Your dog's activity level, to ensure they receive sufficient protein and nutrients to support exercise and play
The age and size of your dog are essential. While Chihuahuas are tiny, their metabolism can slow with age or inactivity
Choose quality ingredients and sources for your dog's food. Some dogs are picky eaters, and it's essential to keep this in mind when trying a new product with your pet
If your Chihuahua suffers from allergies or food sensitivities, this is important to consider when buying a food product. There are many grain-free, wheat-free, and unique formulas available to accommodate your dog's dietary needs
Throughout their life, Chihuahuas require healthy fats to support their skin and coat, such as omega fatty acids, which are often provided with flaxseed oil, sunflower oil, and fish oils.
It's essential to keep your dog active, even at an advanced age, provided they are healthy and able to continue the exercise. Chihuahuas have the advantage of requiring just a tiny space, which makes them easy to live and play within a limited space or apartment.
Vet Recommended
A Chihuahua's small body size makes them susceptible to cold quickly, as they have a fast metabolism and lose body heat quickly. You'll notice this when they shiver, which indicates that they are excited, nervous, or cold.
The best dog food for Chihuahuas food formulas are designed to provide breed-specific nutrients, including fats and proteins, to support their high metabolic rate. Suppose you notice your dog doesn't grow or develop as expected, or you have concerns about their health. In that case, a veterinarian can provide excellent advice on additional supplements, formulas, or dog food options as needed.
Best Dog Food for Chihuahuas FAQs
When choosing a dog food product for a Chihuahua, what should I look for?
You'll want to review various factors when choosing a good quality formula for your Chihuahua. These include the ingredients which ensure the food includes sufficient fat and proteins for your pet.
It's essential to read the label to determine which breeds, sizes, and ages of dogs the formula is designed for and the portion sizes. You'll also want to choose a reputable brand and product, especially with ingredients sourced from quality farms and suppliers. And select the best dog food for Chihuahuas is easier when selecting from the list above.
Which foods can a Chihuahua eat?
Chihuahua can enjoy a variety of human foods, including carrots (raw and cooked), eggs, peanut butter, salmon, blueberries, popcorn, rice, beets, bananas, strawberries, pineapple, watermelon, apples, chicken, broccoli, sweet potatoes, bread, corn, blackberries, mangoes, and oatmeal. They can also enjoy limited amounts of low to moderate-fat dairy products, such as cottage cheese and milk.
On occasion, you can feed your Chihuahua peanuts, cherries, almonds, cashews, tomatoes, honey, and cinnamon. It's also important to note if any treats you offer your dog contain salt, as this should be limited as much as possible.
Which foods should I avoid feeding my Chihuahua?
There are specific foods harmful to your dog that should be avoided altogether. These include xylitol, a sugar alternative, raw yeast dough, limes, lemons, nutmeg, garlic, onions, avocado, chocolate, and macadamia nuts.
It's also vital to skip any food containing alcohol or caffeine. Many of these foods are toxic and may cause severe health problems for your pet if consumed. If you're concerned that a portion of food or treat may contain one or more harmful ingredients, it's best to avoid or consult a vet to find a better alternative.
How often should I give my dog water?
It's essential to keep fresh water available all the time for your Chihuahua. If you're concerned that your dog is drinking too much or frequent urinating, this may be due to overhydration, and an underlying condition may be the culprit. It's essential to check with your veterinarian about any health concerns and only feed your dog fresh, cold, or room temperature water.
When should I be concerned if my dog reacts to a particular food product?
Some Chihuahuas, like many dog breeds, can be picky eaters, which is normal. In some cases, where your dog seems happy with a specific formula, they may react due to allergies or food sensitivity. If your dog vomits, experiences diarrhea, or other concerning signs following a change in its diet, it's essential to consult a vet and change their diet as needed.
How often should I feed my dog?
Two times daily is ideal, inconsistent, small portions. Chihuahuas may not require a full single-serve can of food or the recommended size if they are less active or eat a nutrient-rich diet. In some cases, you may use partial serving, such as wet food, to top dry food, which may increase their meal portion. Consistency in portion size, selecting the best dog food for Chihuahuas, and food with high nutrient content, are most important when feeding your dog.
Best Dog Food for Chihuahuas Final Thoughts
We hope that you were able to find the best dog food for Chihuahuas in this article. If you'd like us to review another product, please feel free to contact us!
Amazon Best Rated Products - Last Updated on 2023-01-30. DISCLAIMER: Some or all of the product links on this page are affiliate links. The operator of this website received a small commission if you purchase products through these links, HOWEVER, there is no added cost to you. These commissions help to fund the operation of this FurryFriendsGear.com