Diabetes is a disease that impacts the health and lifestyle of many dogs. Like humans, type 2 diabetes isn't curable, though it's manageable with a balanced diet (by finding the best dog food for diabetic dogs), glucose monitoring, and avoiding hypoglycemia or low blood sugar.
Suppose your dog is diagnosed with this disease. In that case, your veterinarian can help you monitor and treat your pet's urine and blood glucose levels at home and provide assistance on how to administer an insulin injection if prescribed for your pet.
In the early stages of diabetes, or if your vet determines your dog is at risk of developing this condition, it's crucial to establish a healthy, balanced diet rich in nutrients and follow a regular exercise routine.
Diet is one of the key ways to minimize the effects of diabetes and prevent the impact of this disease on your dog. It's essential to feed your pet while considering the following:
Select dog food products that are low in sugar and carbohydrates and high in protein
Protein sources should be of the highest quality, as well as other nutrients in your dog's food, to ensure they receive the best nutritional value with each meal
Maintain the same portion size and serving times each day to establish consistency
Select reduced-calorie formulas, especially if your dog is overweight or requires weight maintenance
Living with a dog diagnosed with diabetes can take time and effort to adjust. However, with a regular exercise routine, consistent, nutrient-rich diet, and attention to their health needs, you can successfully help your dog live a whole and enjoyable life.
Choosing a proper dog food formula is essential in preventing further disease development while providing all the vitamins, minerals, proteins, and probiotics your dog needs to thrive.
6 Best Dog Food for Diabetic Dogs
Best Low-Carb Diabetic Food for Diabetic Dogs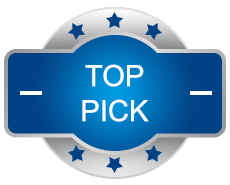 Quality of ingredients
98%
Manufacturer: KetoNatural Pet Foods
Size: 13 x 10 x 4 inches, and 4.2 lbs.
Ingredients: Salmon, ground green peas, pea protein, flaxseed meal, oat hulls, calcium, vitamins E, B12, D3, A, zinc, iron, manganese, folic acid.
The Bottom Line:
Ketona Salmon Adult Dry Dog Food is a formula specifically designed to provide nutritional support for dogs with diabetes and other health needs.
What's Good
Supports healthy weight, allowing your dog to burn fat and maintain a lean physique, which helps regular blood sugar
It contains high protein and 90% fewer carbohydrates than standard formulas
All-natural ingredients with no artificial flavors, colors, or preservatives
It's an easy formula for your dog to get accustomed to, which is easy to digest and doesn't require any transition
It contains close to 50% protein, which is ideal for your dog's muscle, bone, and joint development
It does not contain potatoes, soy, wheat, corn, barley, or rice
All ingredients are GMO-free and sourced from natural sources
What's Bad
It's more expensive than other brands
There are just two size options available, 4.2 and 24.2-pound packs
Summary
Ketona Salmon Adult Dry Dog Food is a well-balanced choice for diabetic dogs, which keeps your pet's carbohydrates low and weight manageable. It's a convenient diet that's available in dry food form, with the benefits of high-nutrient values common in raw food diets.
Since dogs naturally thrive on protein, vitamins, and minerals, they don't require fillers and carbohydrates, standard in many dog food products. This recipe is an excellent way to manage diabetes and support the development and health of your diabetic dog.
Related article: Best Dog Food For Hypothyroidism
Best Dehydrated, Human-Grade Food for Diabetic Dogs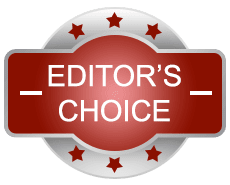 Quality of ingredients
98%
Manufacturer: Harvey's
Size: 9 x 14 x 5 inches, and 6 lbs.
Ingredients: Crushed eggshell, cabbage, pumpkin, bone broth, green beans, broccoli, alfalfa, celery, kelp, manganese, vitamin A, B12, D3, E, calcium, folic acid, zinc, iron, dandelion, slippery elm, red clover, spirulina, turmeric, milk thistle.
The Bottom Line:
Dr. Harvey's Paradigm Dehydrated Dog Food is a high-quality, human-grade recipe that provides all the essential nutrients for your dog's health without artificial ingredients or preservatives
What's Good
Provides all the essential nutrients without high fats or carbohydrates, including plant-based proteins, nutrients, and bone broth
An ideal formula for supporting dogs with diabetes, weight management, and pets who suffer from allergies and food sensitivities
Available in three sizes, 5.5 oz, three and six-pound packs
It contains highly nutritious superfoods and greens to improve regularity, digestion, weight loss and managing the symptoms of diabetes
It's fast and easy to prepare, with just a small portion of hot or warm water, which takes a few minutes
All vegetables and ingredients are low-glycemic, which prevents spikes in glucose and blood sugar
Shelf-stable and easy to store
No soy, corn, wheat, gluten, or grains are contained in this formula
Ranked in the top five dehydrated dog food products
What's Bad
This product is a bit more expensive than other dog food products
Summary
Dr. Harvey's Paradigm Dehydrated Dog Food is highly effective in improving your dog's health, whether diagnosed with diabetes or other health conditions impacting weight management, energy level, and overall well-being. This product is an excellent investment for your dog's health and may reduce the impact of diabetes by regularly controlling blood sugar levels. It's an excellent option for your dog's regular diet throughout their adult life.
Related article: Best Dog Food For Weight Gain
Best Wet Dog Food for Diabetic Dogs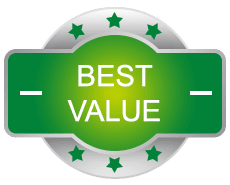 Quality of ingredients
92%
Manufacturer: Nestle Purina Pet
Size: 3 x 3 x 4.1 inches, and a size of 13 oz.
Ingredients: Turkey broth, turkey, chicken, duck, chicken liver, salt, potassium, chloride, calcium, zinc, copper, manganese, vitamins D3, B12, B5, B1, E, B3, A, folic acid.
The Bottom Line:
Purina Beyond Wild Natural Grain-free wet food for dogs is a great formula to support your pet's diet and health. The high-protein and low carbohydrate ingredients promote low blood sugar and boost your dog's energy levels.
What's Good
The primary ingredient is real turkey to promote lean muscle growth and development
Purina is a reputable brand that offers quality dog food products
It contains multiple high-quality protein sources, including duck, turkey, and chicken
All ingredients are natural and include nutrient-rich organ meat
Ranked in the top 150 canned dog food products
Available in two flavor blends, beef liver with lamb, and turkey, liver, with duck
Supports all breed sizes and adult life stages
What's Bad
Limited pack options for purchasing cans, and only available in 12-pack cases
Summary
Purina Beyond Wild Natural Grain-free is an ideal wet food option for managing your dog's diabetes while supporting their nutrient level with excellent protein sources. This formula doesn't contain any filler ingredients and provides several sources of protein and nutrients to maintain a decent energy level while keeping blood sugar levels stable. This product is an affordable option that you can serve your dog in between dry kibble or topping on low-carb dry dog food.
Best Weight-Management Formula for Diabetic Dogs
Quality of ingredients
97%
Manufacturer: Hill's Pet Nutrition Sales Inc.
Size: 16 x 13. X 5.25 inches, and a size of 15 lbs.
Ingredients: Chicken, brown rice, cracked pearled barley, oat fiber, chicken liver, flaxseed, coconut oil, dried beet pulp, corn gluten meal, potassium, carrots, vitamins E, C, A, B12, D3, zinc, copper, green peas, cranberries, apples, broccoli, beta-carotene.
The Bottom Line:
Hill's Science Diet Dry Food is specially developed and clinically proven to provide weight loss and management for adult dogs. It's also an excellent food for dogs with diabetes and helps maintain healthy blood sugar levels.
What's Good
Maintains healthy blood glucose levels and muscle maintenance
Prepared in high-quality US facilities with ingredients from only the most acceptable sources
Recommended by veterinarians
Produces good results for weight loss within one to two months of regular feeding
This formula is science-based to ensure your dog receives all the essential nutrients to support a long and healthy life
Available in three sizes, including four, fifteen, and 28.5-pound bags
Clinically proven to be a safe and effective weight-loss formula for long-term results
Ranked as a top seller in the top 50 dry dog food products
It's a reasonably priced product
What's Bad
Only available in chicken flavor
Summary
Hill's Science Diet Dry Food offers a science-based formula consistent with this brand's excellent quality. You'll find Hill's Science Diet dry food for weight control provides a stable source of excellent nutrients from natural sources while helping your pet develop and maintain strong bones and muscles. It's an ideal formula for all dog breeds and sizes.
Best Plant-Based, Veterinarian Formula for Diabetic Dogs
Quality of ingredients
98%
Manufacturer: Wild Earth
Size:5 x 14.4 x 3 inches, and a size of 18 lbs.
Ingredients: Chickpeas, oats, dried yeast, potato protein, pea protein, canola oil, flaxseed meal, sunflower oil, sweet potato, calcium, zinc, iron, vitamins E, B12, D2, folic acid, rosemary extract, wheat germ, spinach, cranberries, blueberries, pumpkin.
The Bottom Line:
Wild Earth's High-Protein, Vegan Dog Formula is a highly nutritious plant-based formula that provides the best vegetable and meat-free proteins.
What's Good
Wild Earth is a reputable company that offers pet food products with only natural, cruelty-free ingredients
Provides all the essential nutrients and protein without meat
Ideal for effective weight control and supporting stable blood sugar levels
May improve your dog's breath and oral health
An excellent formula for dogs with sensitive stomachs, as it is easy to digest
Developed by veterinarians based on science to ensure all nutritional needs are met for your dog
Offers high levels of plant-based protein without any meat, dairy, or meat by-products
Recommended for all breed sizes
What's Bad
This formula may take time for some dogs to grow accustomed to, as it does not contain meat
The cost is more expensive than other dog food formulas
Summary
Wild Earth's High-Protein, Vegan Dog food is an excellent alternative to meat-based formulas for your pet. It's also a highly nutritious way to help your dog lose weight while maintaining a healthy glucose level. Wild Earth works closely with science-backed formulas to produce the easiest digestible, plant-based dry food without any fillers or ingredients that trigger allergic reactions.
Best Wild Meat Formula for Diabetic Dogs
Quality of ingredients
98%
Manufacturer: Diamond Pet Foods Inc.
Size:75 x 12.75 x 14.5 inches, and size of five lbs.
Ingredients: Venison, bison, chicken meal, lamb meal, tomato pomace, ocean fish meal, peas, potatoes, sweet potatoes, dried chicory root, blueberries, raspberries, vitamins B1, B2, D, B12, B6, E, copper, zinc, manganese, calcium, folic acid.
The Bottom Line:
Taste of the Wild Roasted Bison and Venison is a grain-free blend that provides wild meat protein and essential nutrients for all dog breed sizes.
What's Good
It contains essential nutrients to support your dog's blood sugar levels and digestion while maintaining a healthy weight
Recommended for adult dogs of all breeds and sizes
Free of grains, corn, soy, wheat, artificial colors, and flavors
It contains probiotics, superfoods, minerals, and vitamins essential for your dog's health
Taste of the Wild is a family-owned company that is well-trusted and specializes in sustainable, local ingredients prepared in a high-quality US facility
It contains omega fatty acids to support a healthy coat and skin
Available in three sizes, including five, fourteen, and twenty-eight-pound packs
What's Bad
The price of this product is higher than other dog food formulas
Summary
Taste of the Wild Roasted Bison and Venison is an excellent choice for pet owners looking to provide all-natural protein sources from multiple sources, probiotics, and nutrients for optimal health. This product offers only the highest quality in superfoods and grain-free ingredients and is low in carbohydrates.
Best Dog Food for Diabetic Dogs: Buyer's Guide
The best dog food for diabetic dogs includes a formula that contains high protein, fiber, and low carbohydrates. It's vital to ensure your dog receives plenty of fresh, filtered water, supporting regularity, digestion, and blood sugar levels.
While many dog food formulas provide excellent protein and nutrient levels, it's essential to choose a diabetic dog food product free of grains and ingredients high in carbohydrates.
Your Dog
When a dog is diagnosed with diabetes or consistently has high blood sugar levels or pre-diabetic symptoms, your veterinarian is the best source for trusted advice on choosing a quality formula.
There are some critical factors to consider when selecting a reliable, science-based dog food that supports your pet's health:
Your dog's age, size, weight, and overall health condition. It's important to consider any additional medical conditions, including illnesses and chronic issues, that may require a special diet
The activity level of your dog and how often they play and exercise
Which type of food products are affordable and easy to buy or order
It's essential to keep your dog's feeding schedule consistent, with the same portions and serving times. Your dog's physical fitness is also crucial in maintaining a healthy blood sugar level and weight.
Vet Recommended
Veterinarians and pet nutritionists offer invaluable advice for treating your dog's diabetes. In addition to providing suggestions for the best dog food for diabetic dogs, a supplement or custom diet may be a great plan to effectively treat dogs with severe diabetes and obesity.
If insulin treatment is prescribed, your vet will provide instructions and support, as well as monitoring equipment to ensure your dog receives the best care.
Best Dog Food for Diabetic Dogs Frequently Asked Questions
Why is it important to serve my dog simultaneously every day?
A consistent meal schedule ensures that your dog's blood sugar levels remain stable. If your pet goes too long without food, they are at risk of low blood sugar, which may spike if they have a treat or snack. Feeding your pet quality food simultaneously every day will prevent any erratic change in their blood glucose level.
Is it acceptable to feed a dog with diabetes snacks?
Yes, a treat is acceptable occasionally, as long as it's low in carbs and does not contain added sugar or preservatives that may increase blood sugar. Some dog food treats contain sugar or may be high in sodium, which should be skipped altogether.
Instead, choose meat-based treats with low sodium that are sugar-free and naturally dried. In some cases, it may be best to stick with a diet that doesn't include treats and ensure your dog is fed regularly at established mealtimes.
Homemade treats are ideal for your dog if you want to provide a snack and avoid potential sugars or carbs in store-bought food. You can provide fresh or dehydrated meats, snap peas, carrots, or pumpkin as a great option to reward your dog without affecting their glucose levels.
Which ingredients should be avoided to keep my dog's glucose sugar at a healthy level?
Whether you're looking for a dog formula, supplement, or snack, it's essential to avoid products with molasses, dextrose, syrup, fructose, and maltose. While a bit of natural sugar, such as honey or maple syrup, may not be initially harmful, including any sweeteners or ingredients high in glucose or carbohydrates is not recommended.
How can I support my dog's weight management and sugar levels with a healthy diet?
In addition to the best dog food for diabetic dogs, exercise is essential for maintaining stable blood sugar, physical fitness, and overall mobility. It's essential to establish a routine of regular walks, at least twice daily, and play, which helps your dog socialize and enjoy activities supporting their health. If your dog is advanced in age and suffers from arthritis or a condition that reduces mobility, gentle exercise and short walks are best.
Is it best to buy prescription diet dog food from the vet or store-bought food?
This choice depends on several factors that your veterinarian will consider, including your dog's fitness level, the severity of canine diabetes, weight, age, and size of your dog. If your dog is responsive to a healthy, well-balanced diet that's available through a local pet store retailer, this may be sufficient for their health. If your vet identifies more severe blood sugar levels and other health concerns that need a special diet, they can prescribe a custom formula to meet your pet's needs.
Which types of food can I feed my dog?
You can provide cooked chicken, turkey, fish, fresh blueberries, raspberries, watermelon, carrots, celery, and eggs. Sugar-free peanut butter is another option, in small amounts, as an occasional dog treat. It's essential to avoid any products with xylitol, a sugar alternative, as this ingredient is poisonous to dogs.
Which foods should I avoid feeding a dog with canine diabetes?
Generally, snacking should be kept to a minimum, and only natural, low-carb, high protein foods should be considered. Human food that should be avoided for all dogs, including pets with diabetes, includes chocolate, avocado, almonds, fruits that contain stones, and foods that contain caffeine or alcohol. Instead of risking foods that are off-limits, make sure to feed your pup the best dog food for diabetic dogs to keep your mind at ease.
Best Dog Food for Diabetic Dogs Final Thoughts
We hope that you are able to use the information in this article to find the best dog food for diabetic dogs here. Feel free to contact us if you'd like us to review any other dog food for diabetic dogs.
Amazon Best Rated Products - Last Updated on 2022-09-24. DISCLAIMER: Some or all of the product links on this page are affiliate links. The operator of this website received a small commission if you purchase products through these links, HOWEVER, there is no added cost to you. These commissions help to fund the operation of this FurryFriendsGear.com