Do you need help finding the best dog food for English Bulldogs? Well, in this article we dive into 4 top products and provide our ratings, pros & cons, product specifications, and ingredients list.
English bulldogs are friendly, sweet, and gentle pets that are adaptable and make excellent companions. They are ideal for families, and they enjoy spending their time with humans, including children. English bulldogs can exhibit aggressive behavior due to unfamiliar situations they perceive as threatening or scary, such as another dog or loud noises. If you have other pets, they typically adjust and socialize well with them.
This dog breed was initially bred for baiting bulls, and they make beautiful guards, exhibiting a protective nature. English Bulldogs don't require too much exercise, as long as they go for short walks daily and enjoy the fresh outdoor air.
They live well within smaller spaces, including apartments, and don't need a yard. English Bulldogs only require moderate activity to stay fit, and an average of 30 minutes daily is ideal.
English Bulldogs are typically quiet, and their build is stocky and short, with short, straight fur and a brindle pattern in various colors. They are generally easy to care for and don't require much grooming to maintain their appearance.
It's essential to support your dog's diet with a nutrient-rich diet that contains a minimum of two grams of protein in each meal. English Bulldogs can enjoy a variety of quality formulas from raw food to dry kibble and specialized diets. And, this is possible with our listing of the best dog food for English Bulldogs!
4 Best Dog Food For English Bulldogs
Best Natural Weight Control Formula for English Bulldogs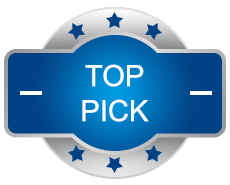 Breeders Choice Avoderm Natural Dry Food
Quality of ingredients
95
Manufacturer: Breeders Choice Pet Foods LLC
Size:5 x 7.88 x 13.5 inches, and a weight of 4.4 lbs.
Ingredients: Chicken, ground brown rice, ground white rice, oatmeal, chicken fat, avocado, dried tomato, flaxseeds, potassium, avocado oil, kelp meal, salt, vitamins C, B1, B12, D3, B6, zinc, copper, iron, selenium, manganese, rosemary extract, pineapple stem, papaya extract.
The Bottom Line:
Breeders Choice Avoderm Natural Dry Food is an excellent formula that provides a well-balanced meal with lean proteins, low calories, and essential nutrients for your English Bulldog.
What's Good
Recommended for all dog breed sizes
Contains healthy fats, reduced calories, and high protein as part of a diet for maintaining a healthy weight and active lifestyle
It contains omega-rich ingredients, including flaxseeds and avocado oil, to support healthy skin and coat
It doesn't contain any artificial colors, flavors, or preservatives
No by-products, soy-free, and no corn, wheat, or gluten
It contains antioxidants, vitamins, and minerals to support overall good health and bodily functions while meeting all nutritional needs
Very reasonably priced and affordable
Available in several sizes, including thirteen ounces, 24, 4.4, and 28-pound packs
What's Bad
Available only in chicken and turkey flavors
Not all pack sizes or flavors are consistently available
Summary
Breeders Choice Avoderm Natural Dry Food is the ideal affordable formula that provides all the essential ingredients your pet needs for a healthy weight and active lifestyle. This product is formulated by Breeder's Choice, a well-established and reputable dog food producer located in California, US. Only the finest ingredients and processes are used in these dog food products.
Related Article: Best Dog Food for Bulldogs
Best High-Protein Dog Food for English Bulldogs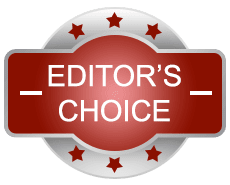 Dogswell Nutrisca Digestive Health
Editor's Comments:
Dogswell Nutrisca Digestive Health dog food offers a nutrient-rich, high-protein dry kibble for all breed sizes and adult stages, including English Bulldogs.
Quality of ingredients
96
Manufacturer: Dogswell
Size: 22 x 15 x 4 inches, and 24 lbs.
Ingredients: Lamb, chickpeas, brown rice, chicken fat, peas, green lentils, red lentils, pea protein, dried egg product, salmon oil, dried tomato pomace, dried chicory root, zinc, copper, iron, calcium, vitamins A, D3, E, B12, selenium, yeast culture, rosemary extract, folic acid.
The Bottom Line:
Dogswell Nutrisca Digestive Health dog food is a high-protein formula that offers essential vitamins, probiotics, minerals, and fiber for a well-balanced diet.
What's Good
Ideal for all adult life stages and nutritional needs
It contains prebiotic fibers and nutrients to support gut health and healthy digestion
Quality lamb meat is the primary ingredient and offers 30% protein to support muscle, joint, and bone development
Supports your dog's immune system with antioxidants
Small pellet kibble size makes it easy to eat and digest for small to medium breed sizes
An ideal product for a dog with a sensitive stomach
Contains multiple sources of animal protein from lamb, chicken, egg, as well as plant-based sources
Contains no grain, soy, wheat, artificial flavors, or preservatives
What's Bad
This product may be a bit more expensive than other dry dog food
Summary
Dogswell Nutrisca Digestive Health dog food is a grain-free, protein and vitamin-rich formula that meets all the nutritional needs of your English Bulldog. It's the perfect option for active dogs, offering a significant boost in energy and endurance.
The Dogswell's formula includes important prebiotic fibers and antioxidants that may help prevent or slow age-related diseases in a senior Bulldog while supporting healthy digestion.
Best Ready-to-Serve Dog Food for English Bulldogs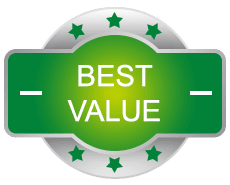 JustFoodForDogs PantryFresh
Editor's Comments:
JustFoodForDogs PantryFresh is a quick-serve option that offers shelf-stable packaged food that's easy to serve and available in various flavors.
Quality of ingredients
95
Manufacturer: JustFoodForDogs
Size:25 x 1.75 x 4 inches, and a size of 4.98 lbs.
Ingredients: Chicken, white rice, beef, potatoes, carrots, peas, apples, cod liver oil, green beans, beef heart, ground beef
The Bottom Line:
JustFoodForDogs PantryFresh is a unique dog food product that offers ready-to-serve dishes limited in ingredients, with only high-quality nutrients and proteins.
What's Good
Easy to consume pate with limited ingredients that are naturally sourced
Supports a healthy immune system
There are no artificial flavors, colors, or preservatives
Grain-free, gluten-free
Made with whole food ingredients
Available in several flavor blends, including beef with russet potatoes, turkey with whole wheat macaroni, lamb with brown rice, chicken with white rice
Single-serve packs are ready to feed instantly, with no preparation required
Available for purchase in packs of six and twelve
Suitable for all breed sizes and stages in adult life
Recommended by veterinarians
What's Bad
This product is more expensive than other wet food brands
Summary
JustFoodForDogs PantryFresh is a quick-serve wet dog food formula that's ideal for your English Bulldog's regular diet or in combination with a well-balanced dry kibble product. PantryFresh is an excellent alternative to canned wet dog food. This product is shelf-stable and easily stored in a cool, dry place for two years. You can also serve this product as a topping to dry kibble or small pellets, to enhance the nutritional value.
Best Raw Coated Dog Food for English Bulldogs
Canidae Pure Formula for Petite Dogs
Editor's Comments:
Canidae Pure Formula for Petite Dogs offers a grain-free, raw-coated dry food blend that provides clean proteins and quality nutrients to support your dog's health.
Quality of ingredients
97
Manufacturer: Canidae
Size: 17 x 12 x 4 inches, and a size of 10 lbs.
Ingredients: Chicken, tapioca, peas, lentils, zinc, copper, flaxseed, freeze-dried chicken, calcium, manganese, potassium, vitamins D3, B12, A, E
The Bottom Line:
Canidae Pure Formula for Petite Dogs is one of the best raw and dry kibble dog food to provide essential nutrients in their most natural form.
What's Good
All quality ingredients are natural, without any preservatives or artificial flavors
Provides the ideal nutritional balance for small breed dogs
It contains probiotics, antioxidants, minerals, vitamins, and a significant level of protein
Available in several flavors, including salmon, chicken, lamb, raw-coated chicken, and raw-coated lamb
Available in two package sizes, four and ten-pound packs
It supports your dog's immunity digestive system and is ideal for picky eaters
Grain-free and made with clean proteins only
What's Bad
Some flavors and pack sizes may not be consistently available for purchase
Summary
Canidae Pure Formula for Petite Dogs offers excellent food with exceptional-quality proteins and nutrients sourced naturally. All quality ingredients are sourced from only the finest suppliers and reputable farms to ensure high-quality results. This product is low in carbohydrates, ideal for dogs that may benefit from weight management.
Best Dog Food for English Bulldogs: Buyer's Guide
English Bulldogs are a unique breed initially bred for sports and fighting, though today they are a calm, more passive dog that enjoys companionship and playing. While English Bulldogs are active and love to spend time with humans, they are not as physically active, impacting how they eat.
This breed requires just over 1,100 calories daily to maintain good health. While portion control is common for many dog breeds, English Bulldogs benefit best by planning their caloric diet. It's also vital to choose quality nutrients and formulas that support their lifestyle.
Ideally, high protein, moderate to low carbohydrates, and high fiber are essential in maintaining a balanced plan for your English Bulldog.
Your Dog
When you select the best dog food for English Bulldogs with a good quality formula for your four-legged friend, it's essential to choose protein-rich products that include naturally sourced ingredients, low or no grains, and no artificial flavors, colors, or preservatives.
Our top picks for the best food offer quality nutrients, so you can be sure your dog receives the right proportions of all the essential vitamins, minerals, and probiotics required for excellent health.
There are essential items to keep in mind when selecting the best food or formula for your English Bulldog, including:
Your dog's activity and fitness level. If they are generally within a healthy weight, no unique formula for weight control is needed
Current medical conditions or illnesses
Your dog's age, size, and weight
Allergic reactions and sensitivities
When you decide on a formula for your pet, it's crucial to choose a dog food with omega fatty acids, high protein, and fiber for long-term results and maintain a healthy weight.
Vet Recommended
If your dog doesn't respond well to certain foods, or it's challenging to find the ideal formula for your English Bulldog, your veterinarian can provide helpful advice on which options can improve your pet's diet. These situations may be symptoms of an underlying food allergy, sensitivity, or medical condition that requires specific treatments and dietary changes.
Your vet may recommend specific ingredients in dog food, such as prebiotic fibers, antioxidants, blends, or raw and dry food to improve your dog's health and eating routine.
Best Dog Food For English Bulldogs FAQs
Can I feed table scraps to my English Bulldog?
Yes, it's best to limit the amount and frequency, as it can lead to overeating or not consuming enough of the regular dog food formula. If you're comfortable, offering a small piece of cooked meat, chicken, fish, or turkey is best. Avoid feeding your pet any snacks high in sugar or salt, which will impact their diet and health.
Is it ok to feed my English Bulldog snacks?
Yes, though, like food scraps, these should be limited. Healthy treats are ideal for training purposes, and many retailers specializing in pet products offer high-protein, low-carb treats for your Bulldog puppy or adult dog.
Which human foods can my English Bulldog eat?
English Bulldogs can eat various human foods, which are safe and provide essential nutrients. While these foods are healthy, they shouldn't replace your pet's regular formula or diet.
Your dog can consume peanut butter, carrots, salmon, broccoli, apple, pumpkin, celery, and spinach. You can also provide limited dairy foods, and low-fat options are the best for your dog's health, such as cottage cheese, yogurt, and milk.
Which foods should I avoid feeding my English Bulldog?
There are certain foods that your dog shouldn't eat, including avocado, chocolate, grapes, raisins, macadamia nuts, fruits with stones or pits, and foods that contain alcohol or caffeine. It's also essential to avoid certain types of meats, such as fatty bacon, bacon grease, and gristle or pieces of ham that are difficult to chew.
While these may not harm your dog if they are fed occasionally, the heavy fat can lead to indigestion, pancreatitis, diarrhea, and inflammation. It may also lead to excessive weight gain if dogs are fed fatty meats regularly.
Are English Bulldogs likely to become overweight?
Due to the physical nature of English Bulldogs, they are likely to gain weight more than other breeds. They are also not as active, and this lack of exercise can slow their ability to burn fat and calories.
If you're training your dog to become more physically active, occasional treats are a great way to encourage them. A significant part of caring for an English Bulldog is monitoring their weight and health to ensure they don't overeat or eat the wrong foods.
Should I feed my dog more in the winter or during certain times of the year?
You can feed English Bulldogs the same portions and calories year-round. There should only be adjustments to how much or the type of food they eat based on changes to their physical fitness, age, and health. Specific activity patterns may change based on the time of year, though in general, it's best to stick with the same eating plan consistently.
Which ingredients should be avoided when choosing a dog food formula?
Grains are not the best option for English Bulldogs, promoting weight gain. While they are not harmful, they may lead to some dogs' food sensitivities and cause weight gain over time. Generally, it's ideal to avoid corn, soy, wheat, gluten, barley, and other fillers. English Bulldogs thrive best with high-protein diets prepared from all-meat and vegetable protein sources.
Should I feed my dog more if they play outdoors often?
If your dog is very active and engages in regular outdoor activities, it can likely handle a diet with more calories. Ideally, you'll want to monitor any changes in your dog, as they may suddenly slow down after an injury or medical condition, and this will impact how much and which types of foods they should eat.
If you notice that your dog loses weight fast and remains active, there is a risk of becoming underweight. While this may not initially be a significant issue, sudden weight changes could be a symptom of something more serious. It's always best to check with your veterinarian if you notice any changes to your dog's weight or health. In some cases, dogs can eat something outdoors that may be harmful, which can be the underlying cause of a reaction or sensitive stomach.
How often should English Bulldogs drink water?
Due to the size and shape of this breed and how they breathe, they need to be cooled down often, especially in warmer climates. For this reason, you'll want to keep a fresh bowl of water available. If the weather is very humid, it's best to limit your dog's exposure outside and keep them in a cooler, air-conditioned environment. You'll also want to provide sufficient water to ensure they do not become dehydrated.
English Bulldogs tend to handle temperate and cooler temperatures well, as they can breathe easier and only experience minor changes in their body temperature. Water is essential to your dog's health and hydration, and a cool or tepid bowl should always be fresh and available for your pet.
If you have more than one dog or several breeds of dogs, you'll want to ensure that each pet receives the proper nutrients based on its age, size, weight, and breed. Since English Bulldogs require special care to ensure they are fed proper nutrients and portions, their food must be kept separate from other dogs. Keeping each pet's bowl or food dispenser separate is essential, as sharing food can lead to undereating or overeating.
Best Dog Food For English Bulldogs Final Thoughts
We hope that you were able to find the best dog food for English Bulldogs in this article. If you'd like us to review another product, please feel free to contact us!
Amazon Best Rated Products - Last Updated on 2023-01-29. DISCLAIMER: Some or all of the product links on this page are affiliate links. The operator of this website received a small commission if you purchase products through these links, HOWEVER, there is no added cost to you. These commissions help to fund the operation of this FurryFriendsGear.com