Need help finding the best dog food for French Bulldogs? Well, in this article we dive into 4 top products and provide our ratings, pros & cons, product specifications, and ingredients list.
French Bulldogs are friendly, cuddly dogs bred for human companionship and enjoy being a part of a pack or family. They are small, with bat-shaped ears and smooth, short fur in various colors and patterns.
French Bulldogs are sensitive, courageous, respond well to positive reinforcement, and don't exercise too much. While they benefit from regular activity, French Bulldogs can't regulate their body temperature and other breeds, which means low-impact and moderate exercise ideal for their body type.
This dog breed is short and small, so they gain weight quickly. It's essential to support your French Bulldog's health and weight by providing a balanced diet that's low or moderate in calories, with a significant source of vitamins and minerals. If you notice your pet is growing heavy and struggling with breathing, your vet can advise on a specialized diet and routine to reduce and monitor their weight.
French Bulldogs are highly sociable, and they enjoy "singing" and communicating, making them fun, lively, and loving pets for the family. Taking care of your French Bulldog is essential to ensuring they enjoy a long, healthy life with a well-balanced, nutrient-rich diet. And, that is possible with our listing of the best dog food for French Bulldogs!
4 Best Dog Food for French Bulldogs
Best Health-Conscious Dry Food for French Bulldog Puppy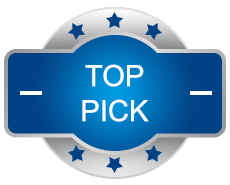 Quality of ingredients
96%
Manufacturer: Royal Canin
Size: 4 x 7.5 x 12 inches, and a weight of three lbs.
Ingredients: Chicken, wheat gluten, brewers rice, vegetable oil, fish oil, dried plain beet pulp, calcium, potassium, vitamins D3, B6, C, B12, B1, E, zinc, copper, salt, rosemary extract, magnesium.
The Bottom Line:
Royal Canin Breed Health Nutrition is an excellent formula for small breed dogs, including French Bulldogs.
What's Good
The formula is available in small, pellet-sized kibble, which is ideal for small breed dogs to pick up and chew
It contains essential nutrients and fatty acids to support healthy skin and coat
This pet food includes EPA, DHA, and taurine to promote heart health
Specially formulated for a French Bulldog puppy from 8 weeks to 12 months
Ranked in the top 200 dry dog food products as a best seller
Highly recommended by professional breeders and veterinarians
Canin Royal also offers a special French Bulldog formula for adults, which offers all the essential nutrients required for your dog's health until advanced age
What's Bad
This product is a bit more expensive than other dog food formulas
Available in one size only
Summary
Royal Canin Breed Health Nutrition is one of the top choices for French Bulldogs so that you can provide all the required vitamins, minerals, and protein your small breed dog needs, without much effort. This dry kibble product is ideal on its own, or you can serve a topping of wet food to enhance the protein content. You'll find this puppy food formula provides all the support needed for your dog's healthy, active lifestyle.
Best Health-Conscious Dry Food for French Bulldog Adults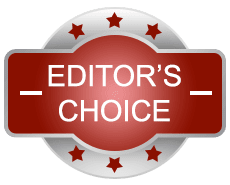 Quality of ingredients
95%
Manufacturer: Royal Canin
Size:25 x 15.5 x 25.5 inches, and 17 lbs.
Ingredients: Chicken, rice, wheat, dried plain beet pulp, fish oil, vegetable oil, salt, calcium, chicken fat, pork meal, vitamins E, D3, B6, B1, B12, A, zinc, copper, manganese, copper, green tea extract, rosemary extract, folic acid.
The Bottom Line:
Royal Canin Breed Health Nutrition for adult French Bulldogs is a breed-specific formula that supports the unique health needs of your dog.
What's Good
Specially designed to provide the unique nutritional needs for purebred French Bulldogs 12 months and older
It contains nutrient-rich ingredients that support muscle, bone, and joint growth and development
Essential nutrients, including fatty acids, support your dog's skin barrier and supports your French Bulldog's skin, wrinkles, and fur coat
Helps control excessive gas and reduce odor, with excellent digestive system support with fiber, protein, and probiotics
Dry kibble is small and shaped to pick up and chew quickly
Ranked in the top 150 best sellers as a top dry dog food
What's Bad
This product costs more than other dog food brands
Summary
Royal Canin Breed Health Nutrition for adults French Bulldogs is a great product designed especially for French Bulldogs. Professional breeders and a veterinarian highly recommend this premium brand as one of the best diets for this breed. Royal Canin offers a wide range of breed-specific formulas for dogs and different sizes and ages.
Best Grain-Free Dog Food for French Bulldogs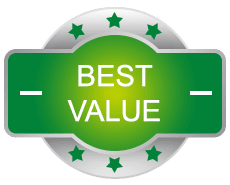 Quality of ingredients
96%
Manufacturer: Nula Pet Food Inc.
Size: 5 x 2 x 4 inches, and a size of one lb.
Ingredients: Turkey,
The Bottom Line:
Nula Adult Grain-Free Dog Food is a nutrient-rich dog food that provides all the essential vitamins, minerals, and fiber, along with high protein.
What's Good
This formula is grain-free, which is ideal for dogs with allergies or food sensitivities to grains or gluten
Promotes and supports a healthy coat and skin with omega fatty acids
It contains a high protein content, which helps bones, muscles, and joints develop and grow
All ingredients are natural and clean, with no artificial ingredients, colors, or flavors
Ideal for all breed sizes
Low in carbohydrates
It contains probiotics and a small kibble formula that aids in healthy digestion
Available in three flavors, salmon, turkey, and lamb
Available in several sizes, including four, six, eleven, twenty-four, and twenty-size-pound resealable packs
Processed and packaged in a US facility that follows high-quality standards
What's Bad
A bit more expensive than other brands
May not be available in all size options consistently
Summary
Nula Adult Grain-Free Dog Food is an excellent formula that provides all-natural ingredients for optimal nutrition, including meat, oils, and vegetable sources. This product offers a patented probiotic that supports the digestive system, effective for many breed types and sizes. Nula's adult dry dog food doesn't contain any soy, barley, rice, wheat, or corn, and there are also no fillers such as potato or tapioca.
Best All-Natural Dog Food French Bulldogs
Quality of ingredients
97%
Manufacturer: Canidae
Size:5 x 15.5 x 3 inches, and a size of 20.2 lbs.
Ingredients: Bison, peas, lamb meal, canola oil, carrots, pork meal, sweet potatoes, copper, zinc, vitamins E, A, D3, B12, B6, manganese, potassium, sun-cured alfalfa meal, taurine, iron.
The Bottom Line:
Canidae Pure Limited Ingredient dry dog food offers a premium blend of nutrients to support active dogs of all breeds and in all stages of life.
What's Good
It contains all naturally-sourced ingredients, including carrots, lentils, natural bison, sweet potato, and peas
Supports your dog's digestive system and immunity with probiotics and antioxidants
Reduction in certain ingredients, including grains, soy, corn, and wheat, to improve this recipe for dogs with a food allergy or other food sensitivities
It does not contain any fillers, by-products, or additives
Canidae is a well-established brand that provides a variety of other dog food products that fit well with this grain-free formula, including wet dog food, and raw food blends
What's Bad
More expensive than other dog food brands
Available in limited flavors
Summary
Canidae Pure Limited Ingredient dry dog food is an excellent choice for all breeds and sizes. It's an excellent formula for French Bulldogs, who require a good source of protein and natural ingredients without excessive grains and fillers. It's a solid formula for healthy weight maintenance, with support for the immune system digestion while offering a pleasant flavor and texture that's perfect for picky dogs.
Best Dog Food for French Bulldogs: Buyer's Guide
French Bulldogs are small breeds that are usually ten pounds on average and don't need a lot of exercise. They tend to relax a lot and enjoy companionship, making them great pets for families. French Bulldogs also don't need much space to stay active and thrive well on protein and nutrient-rich foods, either dry kibble or wet food.
When choosing the best dog food for French Bulldogs, it's essential to understand your dog's individual health needs. While many dog food products are well formulated for small breed dogs, some provide higher quality nutrients and fewer fillers than others. Ideally, you'll want to choose a product that's high in protein, fiber, and healthy fat, with little or no grains, corn, soy, or gluten. If you decide to feed your adult dog a formula with grain, ensure they are whole grains only and minimal.
Your Dog
French Bulldogs require a diet of between 400 and 700 calories daily, depending on their activity level. If your dog is slower due to age, injury, or other reasons, you can adjust their caloric intake to between 400 and 500 each day. French Bulldogs that run and play often, and enjoy being active, require closer to 600 and 700 calories daily.
There are some critical factors to consider when choosing the best dog food for French Bulldogs. While many small-breed dog food products are excellent for French Bulldogs, you'll want to review the following to make sure you choose the best option for your pet:
Does your dog have any health conditions, such as diabetes, heart issues, or excessive weight?
Your dog's size, age, and activity level
Select food that's as naturally sourced as possible, with high-quality protein from real meat and vegetable sources
Current allergies, food sensitivities, and reactions to specific ingredients or formulas
It's crucial to select food options that are well balanced for your dog's diet, including food with omega fatty acids, 30% protein, low or no grains, and no artificial flavors, colors, or preservatives.
Vet Recommended
If you're recently adopted a French Bulldog, you may want to consult with a veterinarian for the best brand and food options. They may recommend breed-specific formulas or a custom diet that fits your pet best. A vet nutritionist or veterinarian can provide critical advice when your Frenchie is underweight, overweight, or may have digestive problems. Some of the best dog food for French Bulldogs formulas with probiotics help prevent gut issues, so your dog can enjoy each meal and get the most out of the ingredients.
Best Dog Food for French Bulldogs FAQs
What are the essential nutrients to include in my French Bulldog's diet?
There are many essential nutrients beneficial for your dog's health, with protein as a significant component of the best food, as it supports your pet's growth and development. French Bulldogs require the same high level of protein available in all dog food formulas, though it's key to source the best quality food products that include proteins from natural meat and vegetable-based foods.
Specific nutritional needs will significantly support your Frenchie, including calcium, omega 3 and 6 fatty acids, vitamins E and A, at least 30% protein, 15% healthy fats, and a small portion of carbohydrates. While some of the best dog food for French Bulldogs are grain-free or have only small portions of rice, soy, wheat, or barley, one of the best ways to incorporate some carbohydrates into your pet's diet is rice.
Fish oil supplements are ideal if your dog isn't getting enough in their regular meals, though most quality formulas contain the essential oils, fats, and protein required to support your French Bulldog.
How do I feed an underweight French Bulldog?
Some French Bulldogs are underweight, leading to deficiencies later in life. It's relatively easy to improve your dog's weight by slightly increasing their meals or adding a topper on dry food during every second or third serving. If you're concerned that your Frenchie is losing weight or unable to achieve a healthy level due to an illness or medical condition, it's best to check with your vet to ensure there are no issues.
How can I help my dog if they are overweight?
An obese or overweight French Bulldog may present serious health issues, including shortness of breath, heart disease, and other conditions that can increase to more dangerous illnesses. Fortunately, there are reputable dog food products specially designed for weight loss and control. If you're uncertain which products are best for your Frenchie, your vet can recommend a diet that works best.
Should I change the way I feed a senior French Bulldog?
French Bulldogs don't require much activity throughout their adulthood, though they are more prone to moving slower and gaining weight as they advance in age. It's essential to monitor the type of foods and diet your dog is fed and observe any changes to their weight or overall health.
Suppose you notice weight gain after changing portion sizes or pet formula. In that case, it's best to schedule an appointment with the veterinarian and determine if there are any medical conditions and which type of diet is best suited for your Frenchie.
In some cases, it may be beneficial to increase the portion size, even slightly, to accommodate your pet's dietary needs. Your vet may suggest one of the picks from our list of the best dog food for French Bulldogs that's rich in fiber or probiotics to support your dog's regularity and digestive system.
Can I feed my French Bulldog a raw diet?
A raw diet is a great way to provide all the essential nutrients for your dog and typically requires 75% meat. It's essential to choose your meats from only high-quality sources, to avoid contamination. There are many types of fruits and vegetables you can feed your dog, such as carrots, celery, bananas, blueberries, watermelon, spinach, broccoli, and more. It's crucial to feed puppies small amounts of raw food six times daily and gradually change the portion size and frequency as they grow into adulthood.
If you consider a raw dog food diet, it's imperative to consult with a vet nutritionist or your veterinarian. They can provide all information you'll need to decide if this option is best for your Frenchie and how to include the essential nutrients your pet needs.
How can I reduce the amount my French Bulldog eats at once?
Some Frenchies eat a lot of food at once, leading to overeating. One easy trick to try is replacing your dog's food bowl or moving it to another location. Some French Bulldogs are hesitant to feed on a new bowl or spot, which can slow down their eating pace, even temporarily.
A smaller portion or bowl may work well, too, and train your pet to eat with the same frequency, only less at a time. If you notice this doesn't work effectively, you may need to consult with your vet to review other options for your French Bulldog.
Another option available for longer-term results is an automatic feeder, which dispenses just a tiny portion of food over a specified time. If there are concerns that overeating may be a symptom of a more severe problem, it's essential to check with a vet nutritionist to rule out any medical conditions.
Best Dog Food for French Bulldogs Final Thoughts
We hope that you were able to find the best dog food for French Bulldogs in this article. If you'd like us to review another product, please feel free to contact us!
Amazon Best Rated Products - Last Updated on 2022-09-24. DISCLAIMER: Some or all of the product links on this page are affiliate links. The operator of this website received a small commission if you purchase products through these links, HOWEVER, there is no added cost to you. These commissions help to fund the operation of this FurryFriendsGear.com