In this article, we take a look at 5 great options for dog food for Poodles. Here you'll find the 5 best dog food for Poodles options that we've identified. Poodles are intelligent, friendly, family dogs that make great companions and are easy to train. They enjoy an active lifestyle, play, and exercise. It's important to begin socializing poodles with other people when they're puppies so that they can adapt to various situations. Poodles require a grooming routine, make great service dogs, and respond well to obedience training.
Various poodle breeds and sizes include standard, medium-sized, toy, and miniature poodles. They typically live up to 15 years and are well-known for their signature curly fur coat and a variety of colors, including apricot, silver, white, grey, brown, and black.
Poodles tend to jump when they play, making it essential to install a fence in your backyard or outdoor space to keep them safe. Poodles are popular as performance dogs, though traditionally, they were bred for hunting and retrieving items in the water. They are incredibly intelligent and among the best breeds as guide dogs and police dogs.
Poodles eat three times daily and require a diet rich in protein, vitamins, healthy fats, minerals, and healthy carbohydrates to fuel their energy and playful nature. We selected the top dog food brands for your poodle based on price, product size, nutrients, pet satisfaction, and the quality of ingredients.
Our top 5 best dog food for Poodles picks do not include artificial ingredients. They are made with high-quality protein and satisfy the nutritional needs of your standard poodle or toy-sized pup.
5 Best Dog Food for Poodles
Best Dry Dog Food for Small Breed Adult Dogs and Poodles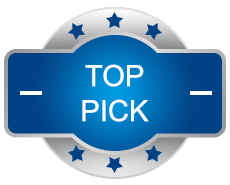 Quality of ingredients
97%
Manufacturer: Hill's Pet Nutrition Sales Inc.
Size:13 x 8.38 x 10 inches, and a weight of 4.5 lbs.
Ingredients: Chicken meal, fish oil, whole grain wheat, brewers rice, brown rice, cracked pearled barley, pork fat, dried beet pulp, soybean oil, pork fat, green peas, calcium, vitamins E, C, B12, D3, A, cranberries, carrots, apples, broccoli, copper, taurine, oat fiber, potassium.
The Bottom Line:
Hill's Science Diet Dry Dog Food formula offers all the essential nutrients required for small breed dogs, including poodles of all sizes.
What's Good
It contains fish oil and omega-three fatty acids for healthy skin and coat
Includes antioxidants to promote your pet's immunes system
Ideal for a senior poodle and adult small breed dogs
This dry dog food is available in two sizes, 4.5 and 15.5-lb packs
Dry kibble size is small, easy to pick up and chew for smaller dogs
Includes all the required nutrients to support heart, bladder, and kidney health
It contains antioxidants that support healthy digestion and immune system
Ranks as a best seller in the top 100 dry dog food product category
Reasonably priced
Hill's Science Diet is a reputable brand based on scientific formulas from veterinarians and nutritionists.
Made with all-natural ingredients
What's Bad
Limited flavor options available for this product
Not recommended for large breed dogs
Summary
Hill's Science Diet Dry Dog Food formula is a high-quality brand that features all the essential nutrients required for your standard or miniature poodle. It's one of the best food options for small to medium-sized breeds, including Australian Shepherds and miniature or standard Schnauzers. This formula provides all the essential fatty acids for your dog's fur coat and supports healthy skin, especially during the later stages in life.
Best Breed Specific Dog Food Formula for Poodles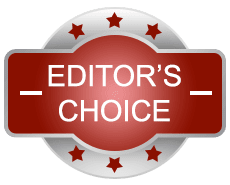 Quality of ingredients
96%
Manufacturer: Royal Canin
Size: 12 x 7.5 x 4 inches, and 2.5 lbs.
Ingredients: Chicken fat, chicken by-product, fish oil, wheat gluten, brewers rice, corn, corn gluten meal, wheat, vegetable oil, calcium, dried plain beet pulp, psyllium seed husk, salt, vitamins C, A, B12, D3, B1, B6, taurine, rosemary extract, copper, manganese.
The Bottom Line:
Royal Canin Poodle Puppy dry dog food formula is designed specifically for poodles during the first twelve months. It's one of the best puppy food options for small breed dogs and includes all the nutritional needs for your puppy.
What's Good
Ideal for all poodle puppy sizes, including the toy poodle puppy, miniature poodle puppies, and standard poodles
It contains EPA and DHA from fish oil and essential fatty acids to support healthy skin and coat
This formula provides a high-quality animal protein for early development and growth
Meets all the essential nutritional needs of poodle puppies between eight weeks to ten months of age
It contains essential antioxidants and vitamin E to promote immune system development
Supports healthy digestion with quality prebiotic fibers and protein sources
The dry kibble size is small pellets that are easy to pick up and chew for small breed puppies
What's Bad
This product is only available in one size, 2.5 lb. bag
It's not recommended for large breed dogs or adult dogs
Summary
Royal Canin Poodle Puppy specific breed dog formula offers a well-balanced meal with every serving and nutrient requirement to support small breed dogs in the first year. It's a top favorite among dog owners and picky eaters. Royal Canin offers extensive breed-specific dry dog food products specially designed for dogs of all breeds, sizes, and life stages.
Best Wet Dog Food for Poodles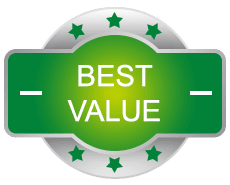 Quality of ingredients
97%
Manufacturer: Nestle Purina Pet
Size:5 x 7.75 x 6.5 inches, and 8.64 packets
Ingredients: All ingredients are natural, include high-grade food, and are rich in protein (real chicken, lamb, or beef with natural vegetables and grains)
The Bottom Line:
Purina Beneful Wet Dog Food variety pack offers a 12-pack of individually-packaged pouches with tender chunks of meat with natural grains and vegetables.
What's Good
Each food pouch is ready to serve and doesn't require any preparation
This recipe contains over 20 essential nutrients, including minerals, vitamins, fiber, and protein, to support your poodle's health
This formula is a great light meal on its own or as a topper to dry dog food for a protein boost
It contains high protein essential for your small breed adult dog
This formula contains no artificial flavors, colors, or preservatives
Available in three flavors, including lamb, chicken, and beef
Ranked as a best seller in the top 10 canned dog food category
Available in packs of 12 or 16
What's Bad
This formula is not ideal for puppies or senior poodles
Summary
Purina Beneful Wet Dog Food variety pack features blended, chopped servings of meat in a stew and broth. Each serving provides every essential nutrient to support your dog's development and overall health.
It's excellent wet dog food for a poodle with food allergies and unique nutritional needs not met with standard food products. Purina Benefit wet dog food offers natural ingredients and a quality source of animal protein to meet all your pet's health requirements.
Best Toy Breed Adult Dog Food for Toy Poodles
Quality of ingredients
95%
Manufacturer: Blue Buffalo Company Ltd.
Size:25 x 8 x 4.5 inches, and 4.07 lbs.
Ingredients: Deboned chicken, brown rice, chicken meal, flaxseed, barley, oatmeal, chicken fat, dried egg product, dried tomato, turkey meal, pea protein, calcium, pea fiber, dried chicory root, salt, sweet potato, copper, taurine, blueberries, cranberries, parsley, dried kelp, barley grass, vitamins C, D3, B9, B2, B1, B12, B6, B3, E, iron, zinc, carrots, garlic, alfalfa concentrate, oil of rosemary.
The Bottom Line:
Blue Buffalo Life Protection Natural Formula offers a unique blend of high-quality nutrients for toy and miniature poodle breeds. It's also an excellent formula for small and miniature dog breeds.
What's Good
This toy breed formula offers all the essential nutrients for your adult dog, including animal protein and the proper level of carbohydrates to support your dog's energy
It contains all-natural ingredients, including real meat, garden vegetables and fruit, and wholesome whole grains
It contains antioxidants that support your pet's immune system and healthy digestion through all adult stages of life
This formula contains no poultry by-products, corn, soy, wheat, preservatives, or artificial flavors
The kibble is small, pellet-sized that's perfect for smaller dogs to chew and pick up
What's Bad
This formula is offered in limited flavors, chicken, and chicken with brown rice
Limited size options available
Summary
Blue Buffalo Life Protection Natural Formula is an excellent option for your small breed dog, specifically for toy and miniature breeds. This dry dog food is specially sized and prepared to provide the essential nutrients for optimal health and development, and it's also a suitable blend for senior toy breed dogs.
Best Complete Nutrition Small Breed Dog Food for Poodles
Quality of ingredients
97%
Manufacturer: Wellness
Size: 20 x 14 x 3 inches, and 12 lbs.
Ingredients: Salmon meal, chicken meal, deboned turkey, chicken fat, barley, ground brown rice, tomatoes, ground flaxseed, carrots, potassium, spinach, natural chicken, salmon oil, apples, blueberries, sweet potato, vitamins C, D3, B12, A, E, copper, zinc, calcium, rosemary extract, green tea extract, manganese, chicory root extract
The Bottom Line:
Wellness Complete Health Formula dry dog formula is a great brand specializing in all-natural ingredients that contain all the required nutrients to support your small breed dog's health and growth.
What's Good
Ranked as a best seller in the top 100 dry dog food category
Processed in a U.S. plant with only the top sourced ingredients and quality
Wellness is a top brand that offers a wide range of products for puppies, adult, and senior dogs
Grain-free options are available
This formula is suitable for all breeds and sizes
It contains no artificial ingredients, flavors, or preservatives
What's Bad
This product is available in limited flavor blends
Summary
Wellness Complete Health Formula dry dog food is ideal for small breed adult dogs, including poodles of all types. This formula contains no by-products, preservatives, or ingredients that cause allergic reactions, and it's a highly digestible blend that's ideal for poodles throughout the adult and senior life stages.
Best Dog Food for Poodles: Buyer's Guide
Poodles are intelligent, energetic, and adaptable dogs that enjoy socializing and an active lifestyle. They thrive on a diet rich in animal protein, healthy carbohydrates, and nutrients to support optimal health, including omega fatty acids, vitamins, and minerals. Below are some considerations to take into account with regards to finding the best dog food for Poodles.
Your Dog
When choosing a portion of quality pet food for your poodle, it's essential to avoid certain harmful additives and select only highly-rated brands for your pet. To thrive, poodles require a healthy dose of quality protein, including carbohydrates from natural grains, fruits, and vegetables. Items to consider when choosing a quality formula for your poodle include the following:
Read the labels to avoid artificial dyes, colors, preservatives, and food products with fillers
Choose grain-free products if your poodle shows signs of wheat or gluten allergies, or your veterinarian recommends this
Consider the health, age, size, and activity level of your poodle
If you select a formula with grains, these should be wholesome, whole grains only
Omega fatty acids, which are essential for a healthy fur coat and skin, which are found in fish oil and flaxseeds
Probiotics and prebiotic fibers are essential for good digestion and immunity
Explore more than one source of protein, including duck, lamb, chicken, beef, salmon, rabbit, turkey, bison, and other nutrient-rich animal proteins
Vet Recommended
Your veterinarian will recommend commercial pet formulas with the best nutrients while avoiding fillers and products with unhealthy additives and artificial ingredients. If your poodle participates in competitive activities or performs professionally, you may need to follow a specific diet that increases nutrients for a very active lifestyle, including adopting the best dog food for Poodles into their diet.
Your vet nutritionist can suggest specialized products, including supplements, commercial formulas, and human-grade food options for your pet.
Best Dog Food for Poodles Frequently Asked Questions
Which type of homemade pet food options is acceptable for poodles?
Poodles thrive on various human-grade foods, including raw fruits, vegetables, and cooked meat. They can safely eat peas, green beans, strawberries, zucchini, carrots, lima beans, potatoes, sweet potatoes, blueberries, spinach, pears, apples, strawberries, and raspberries.
Cooked eggs and meat, such as chicken, beef, and turkey, are great options. On occasion, you can offer dairy, including eggs, cooked salmon, cottage cheese, plain and unsweetened yogurt, and low-fat milk products that do not contain any sugar and low lactose.
Is it safe to feed snacks to a poodle?
Yes. Poodles can enjoy a wide range of healthy snacks, including small portions of fresh fruit, vegetables, or cooked eggs and meat. They can also enjoy occasional store-bought treats, provided they are low in sodium and artificial additives. It's ideal to provide snacks during training as a reward and avoid excessive amounts of extra treats, as this can interfere with your pet's dietary plan.
Which foods should be avoided?
Poodles should avoid the same types of foods that most dogs can't safely consume, which include fruits with a stone or pit (prunes, grapes, apricots, mangoes), avocados, raw eggs, bread dough, onions, garlic, chocolate, and foods with any trace of caffeine or alcohol.
If you suspect that your poodle may have consumed one of these foods, it's essential to consult a vet and seek treatment immediately or according to your vet's instructions.
Xylitol, a sugar substitute, is considered poisonous to dogs and should be avoided altogether. Peanut butter and popcorn are suitable snacks if they do not contain sugar, salt, or additives.
Should I establish an eating schedule for my poodle?
Yes. A regular feeding schedule keeps your dog's diet on track and helps avoid excessive weight gain and irregular eating (along with the best dog food for Poodles). It's also an excellent way to monitor how much your pet eats, so you can determine how much they consume every day. While puppies typically eat three times daily, adult and senior dogs usually feed twice daily.
Which type of pet food is best for my poodle's dental health?
Dry dog food brands are best for supporting your dog's oral hygiene. While some dogs prefer wet food blends instead of dry kibble, it's essential to provide both types of food to maximize the benefit dry food formulas have on your poodle's gums and teeth. If wet food is preferred, you can easily top your pet's dry food serving and reduce the dry food portion as a part of their dietary plan.
Amazon Best Rated Products - Last Updated on 2022-09-24. DISCLAIMER: Some or all of the product links on this page are affiliate links. The operator of this website received a small commission if you purchase products through these links, HOWEVER, there is no added cost to you. These commissions help to fund the operation of this FurryFriendsGear.com