I've always struggled in choosing a suitable dog cooling vest for my dog. I acknowledge how great they are, especially since I can see how my friends' dogs are so happy with it. It's just that my dog is never satisfied with whatever vest I buy. 
So, I did a lot of research on this topic, and I found out that a dog cooling vest must: 
Fit your dog well
Made of appropriate materials
Provide long-lasting cooling
Offer sun protection
Ensure your dog's safety
Designed to work well with a harness, a collar, and a leash 
Keep your dog dry
Easy to put on and take off
We'll elaborate more on these eight things below. Plus, we'll also discuss the importance of this kind of apparel and why you should let your dog wear one during the summer.
Related article: Best Dog Cooling Vest: 2022 Detailed Review & Buyer's Guide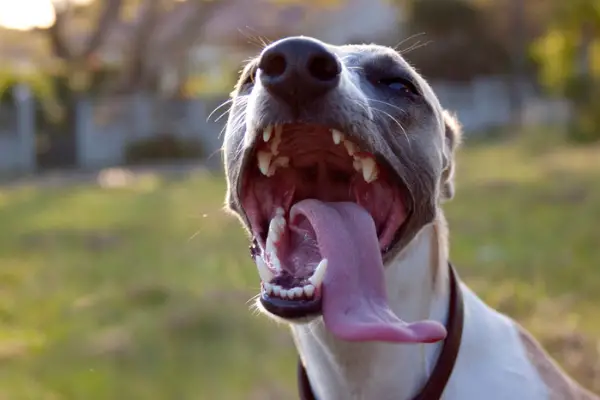 Things to Consider Before Purchasing a Dog Cooling Vest
Dog cooling vests are essential dog products to have, especially when it's summer. It helps your dog stay cool and enjoy summer despite the heat. 
Since this is essential, it's also most important to choose the right one. Because if you don't, your dog will end up not using it, and you'll be wasting money. You can't just pick out the most well-reviewed vest because there's not one vest that fits every dog. 
There are mainly eight things you need to keep in mind when purchasing one. Below we're going to elaborate further on those eight things: 
1. The dog cooling vest must fit your dog really well. 
The comfortability of a vest also highly depends on the fitting. Ideally, a dog cooling vest should fit snugly on your dog's body, meaning it shouldn't be too tight and too loose. 
A tight dog cooling vest will restrict your dog's movements, and he won't like this. A loose dog cooling vest, on the other hand, will not limit any activity but will leave some flaps hanging that will cause your dog to get in an accident. 
So, to get the right fitting, you need to make sure to measure your dog right. Generally, there are two important parts you need to measure – the chest and the length. 
To get the right length, grab a measuring tape and measure the length from the base of your dog's neck up to the base of your dog's tail (or until where you want the dog cooling vest to be). Ideally, the dog cooling vest should be able to cover your dog's whole body. 
For the chest or girth, you need to find the widest area of your dog's body. It's usually located just behind your dog's front legs. If you have a dog with a wider neck and a short body, you must also get the neck size. 
Now, manufacturers always have a sizing chart on hand. Make sure that you check it. Use the measurements you've got and use that as the basis to get the proper sizing for your dog's cooling vest. 
If it so happens that your dog's size is between two sizes, choose the larger size so you can have that snug fit you're looking for. 
2. The dog cooling vest must be made of appropriate materials
Once you've got the right size, make sure that the dog cooling vest is made of suitable materials. This means fabrics that your dog is safe and comfortable with. 
Soft and lightweight materials are the best for dog cooling vests. It's because it's not heavy on your dog's body, and he'll be comfortable running around with it. It would seem that there's nothing wrapped around him. 
Breathable fabrics are also nice because it provides excellent airflow that adds to that cool feeling your dog has. Also, cotton is pretty nice when it comes to its water-absorbing capability. 
Other than just the type of fabric used, you must also make sure that the materials are actually non-toxic to pets and won't give them any kind of skin irritation. 
3. The dog cooling vest should provide long-lasting cooling. 
As this is a dog cooling vest, impressive cooling performance is essential. Buying one that doesn't even let your dog stay cool for more than 5 minutes is completely useless. 
Ideally, a good dog cooling vest will last for 1-4 hours, depending on your area's temperature and humidity level. If you're living in a dry air environment, the dog cooling vest can dry out faster than in an environment where there's a lot more moisture in the air. 
If it's really hot and the air is dry, a dog cooling vest lasting for 30 minutes is pretty normal. If that happens, you might need to keep walks shorter, bring lots of water, or buy a type of dog cooling vest that will last longer. 
4. The dog cooling vest should offer sun protection. 
Although providing your dog a cool feeling is important, that's not the only thing he needs when it's so hot out there. So, it's only right that a dog cooling vest should also offer maximum sun protection to really eliminate the risks and dangers of too much sun exposure, particularly under UV rays. 
Other than heatstroke, exposure to UV can cause cancer, skin irritation, and sunburn. So, as much as possible, a dog cooling vest should have that material that can reflect heat so it won't go directly to your dog. 
Have You Ever Wondered How A Dog Cooling Vest Even Works?
We Dig Into This Topic A Little Deeper And Answer All Your Questions! To Learn How A Cooling Vests Works, Click The Button Below…
5. The dog cooling vest can keep your dog safe. 
Now, this doesn't mean that your dog cooling vest is responsible for keeping your dog safe. You are still responsible for that, but it's always great if there are safety features that can help keep your dog safe. 
Reflective strips are must-have features to ensure that your dog can still be seen even under low-light conditions. Choosing a vest that comes in a highly-visible color is one way to approach this. 
6. The dog cooling vest should be designed to work well with a harness, collar, and leash. 
Now, this may not be a must for all dog owners, but they are definitely nice to have. If you're a dog owner who often goes out for a hike or long walks, these are features you would want to have in your dog's cooling vest. 
7. The dog cooling vest must keep your dog dry. 
One of the most common types of dog cooling vests is the evaporative dog cooling vest. It uses the process of evaporation, where it absorbs excess body heat and then evaporates them, cooling your dog's whole body. 
To use the vest, you simply immerse it under ice-cold water. Let it stay there for a few minutes, probably 3-5 minutes, then remove it and wring it thoroughly. The dog cooling vest mustn't be dripping wet. 
Now, since you're initially wetting the dog cooling vest, your dog must remain dry despite having to wear that. So, what you should look for is a three-layer fabric, as much as possible. 
This way, you'd have a durable outer layer that reflects heat, a middle layer that absorbs water, and an inner layer that serves as a barrier between your dog's body and the middle layer. With this, your dog stays dry while staying cool. 
8. The dog cooling vest should be easy to put on and take off. 
Last but not least, convenience is very important. This includes the putting on and taking off process. So that even if you have a dog that loves moving around, you won't have a hard time putting on and taking off the vest. 
For this, a buckle-type closure and velcro straps are the ideal features to have. A zipper closure is also nice. However, it may not be suitable for dogs with thick fur as there's a possibility that their coats will get stuck on the zipper. 
Related article: How To Use A Dog Cooling Vest
Importance of a Dog Cooling Vest
Now, why should you even let your dog wear a dog cooling vest? 
If you're a dog owner, you can probably observe your dog panting a lot when it's too hot. This is because it's the best way they can release excess body heat. Yes, they have sweat pads on their paws, but that provides very little relief. 
Because of this, a dog cooling vest aids your dog release that excess body heat, so they don't suffer from overheating. On top of that, it also provides your dog sun protection, which prevents sunburns, skin irritation, or cancer.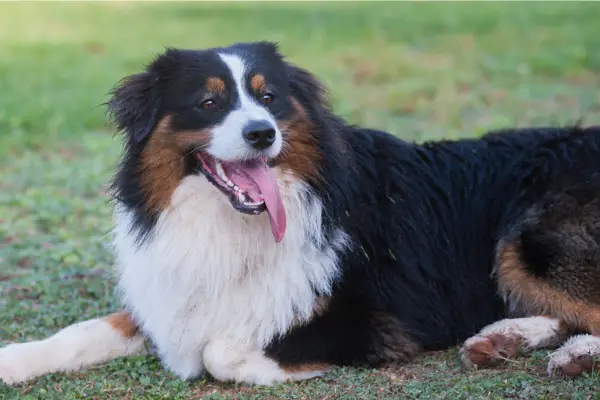 Final Say
If you're looking for a good dog cooling vest, you just need to take note of the eight things above. It's what you need to always keep in mind, so you don't end up spending money on something your dog won't be able to use. 
Just be reminded not to rely on dog cooling vests so much. It's still essential that you provide lots of water to your dog to prevent dehydration. And when you're taking him out for a walk, let him rest under the shade from time to time.