Dog cooling vests are designed to keep your dog cool, especially in the summer when it's so hot. I have always found these vests useful. They helped my dog stay active despite the hot temperature outside. At first, I was a bit skeptical of its effectiveness because it's effortless to use. If you want to learn how to use a dog cooling vest, keep reading. 
All you need is a basin with ice-cold water in it. Then, you'd have to immerse the vest into the cold water for a few minutes. After that, remove the vest from the basic and wring it thoroughly. Make sure it's not dripping wet before you place it on your dog. 
This method is most common in an evaporative dog cooling vest. If you're going to use other types of vests, the process of using them might be different. 
Below, we're going to dive in further and discuss: 
Other types of dog cooling vests and how to use them
Importance of dog cooling vests
Things to consider when purchasing a dog cooling vest
Now, let's dive into the article…
Related article: How Does A Dog Cooling Vest Work?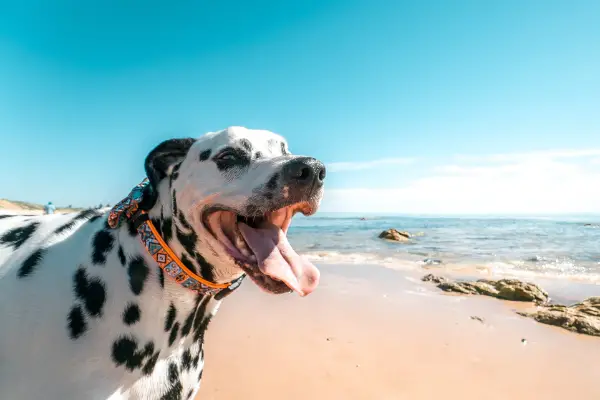 How To Use A Dog Cooling Vest: 2 Different Types
The most common dog cooling vest you'll find in the market is the evaporative dog cooling vest. It's designed to be the cheapest and also the easiest to use. However, that's not the only type of dog cooling vest you'll find on the market. 
Below, I will share two more types of dog cooling vests and how to use them. 
Ice Chill Dog Cooling Vest
This vest, as the name implies, utilizes ice to cool your dog. It is designed to have pockets where you can put the ice in. 
Some ice chill dog cooling vests already come with cooling energy packs. To use the vest, you simply need to freeze these cooling packs, and once they're frozen, simply put them inside the vest's internal pockets. If the dog cooling vest doesn't come with pre-made packs, you can use ice cubes. 
The major drawback with this type of dog cooling vest is that ice melts, and it can melt fast. So, once it melts, there's no way you can provide coolness for your dog again, unlike the evaporative dog cooling vest, where you just have to get it. 
Cool Flow Dog Cooling Vest
If the evaporative dog cooling vest requires to be submerged in water, this dog cooling vest, on the other hand, requires you to pour water in it. The vest comes with a valve or opening where you can pour water inside. 
This is probably the most long-lasting of the two and is commonly used if going out with your dog for extended trips. It's easy to use, and you can simply drain and refill it any time. However, you need to make sure that your dog will be able to carry the amount of water you pour in. 
No matter which cooling vest you choose, it's important to understand how to use a dog cooling vest. By knowing how to use one, you will keep your dog not only comfortable but safe.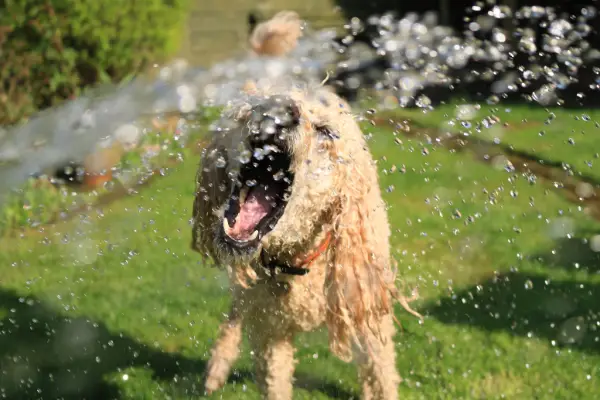 Why Is A Dog Cooling Vest Important
Dog cooling vests are probably one of the essential dog products on the market today. As summer tends to get hotter and hotter every day, you know how important it is to keep your dog protected from the heat. 
Unlike us, dogs have very limited ways to cool down. The only sweat glands in their body are found in their paw pads, so if they want to release excess heat, they need to pant hard. This causes them to get heat exhaustion or heatstroke. 
So, a dog cooling vest is more than just an accessory. Yes, it's possible to keep your dog inside on hot summer days. But it's important that your dog gets outside, even in the summer heat, to get some much-needed exercise. 
It's even most important to purchase a dog cooling vest if you own a brachycephalic (flat-faced)  breed such as Pugs, Boxers, Bulldogs, etc. They have short noses, so panting is not as effective. Dogs with thick fur, senior dogs, and sick dogs are also vulnerable. 
So if you have a dog that is vulnerable to heat, a dog cooling vest would be a great investment.
Related article: How Tight Should A Dog Cooling Vest Fit? 
Do You Know How Tight Your Dog's Cooling Vest Should Be?
If you're confused about how cooling vests work or how they should fit on your dog, then you should click the button below to learn more!
Things to Consider Before Purchasing a Dog Cooling Vest
If you're still planning to buy a dog cooling vest, want to change the first one you purchased, or want to know how to use a dog cooling vest, you shouldn't just pick out the first dog cooling vest you see. You really need to consider a few things first, so you don't end up buying one that is not the best fit for your pet. 
Below, I'm sharing six things you need to consider before purchasing a dog cooling vest: 
1) Think about the type 
Above, I've shared with you three types of dog cooling vests and how they function. So, before you even dive into the features and other important stuff, weigh in the pros and cons of the different types of vests. 
The best way to go about this is to think about convenience. We've already mentioned how evaporative dog cooling vests are the easiest to use as they need only to be rewet a couple of times. It's designed to be used for going on a hike or taking a long walk. 
Ice-chilled dog cooling vests, on the other hand, are more suited for short daily walks. It's also perfect if you're living in an area with high humidity, which means there is a lot of moisture in the air, and the ice won't melt as fast. 
As for a cool flow dog cooling vest, this is perfect if you're always going on several day trips with your dog in the summer. You just need to make sure you always have access to water every time you'd need to change the water in the vest. 
2) Pick the right size
Once you've selected the type of dog cooling vest you're going to buy, you need to make sure to select the right size. This is important as it ensures your dog's comfort. If the vest is too tight, it will restrict your dog's movements, but if it's too loose, it might cause accidents for your dog because of loose flaps hanging around. 
In order to how to use a dog cooling vest, you need to get the right size by measuring your dog. You'd need to measure three parts: the girth, length, and neck size of your dog. Write down these measurements on paper and use them as your basis while checking out the manufacturer's sizing chart. 
If your dog's size is in between two sizes, it's highly recommended to go for the larger size to ensure a snug fit for your dog. 
3) Make sure it uses suitable materials 
The quality of materials also speaks a lot about the overall quality of the dog cooling vest. It also plays a huge part in your dog's comfort and the overall durability of the product. 
For a dog cooling vest, soft and lightweight materials are very important. This way, your dog will be able to run around without feeling anything on their body that seems to be limiting them. On top of that, fabrics should be breathable to provide excellent airflow. 
Cotton is a good material as it's known to be soft. On top of that, it absorbs a lot of water, which is an essential part of a dog cooling vest, particularly the evaporative one. You should also make sure that materials are non-toxic and animal-friendly to ensure premium safety. 
4) Determine how long it stays cool 
As this is a dog cooling vest, cooling performance should be highly considered. As much as possible, you'd want the dog cooling vest to stay cool for hours. 
Ideally, a good-quality evaporative dog cooling vest can last for 1 to 4 hours, depending on the temperature and humidity around. If you're living in an environment with low humidity and high temperatures, at least 30 minutes of cooling is normal. 
However, what you should not consider as fine is if the dog cooling vest lasts for only 5 minutes before you'd have to wet it again. 
5) Take note if it provides sun protection 
Besides just giving your dog that cool feeling, it's also vital that the dog cooling vest comes with some sort of protection against the sun. Dogs can also get sunburns, so a material that is able to reflect heat is really great. On top of that, there are dog cooling vests that provide sun protection up to UPF 50+. This way, you prevent any risks and dangers of too much exposure to the sun's rays. 
6) Check out other features 
Finally, check out other features. These include some safety features and features that would provide more convenience. 
For safety features, a reflective strip is very common, so your dog remains visible even under low-light conditions. Choosing a dog cooling vest that comes in bright colors is nice as it provides high visibility, as well. 
Other than that, buckles and velcro enclosures are nice because they offer an easy way to put on and take off your dog's cooling vest. You can also choose a dog cooling vest that provides harness compatibility or a leash portal, making it suitable for hiking.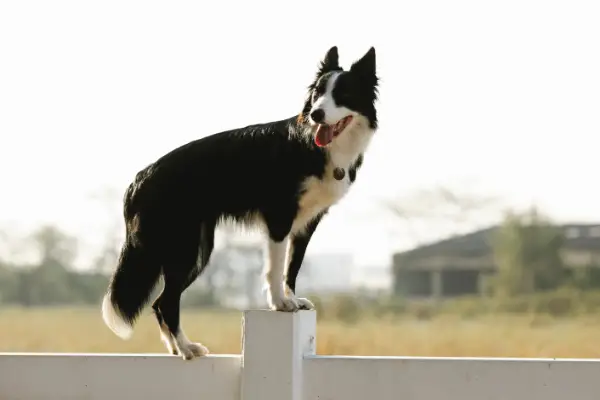 Final Say
As you can see, a dog cooling vest is very easy to use, and you must buy your dog one. 
If you had troubles with your dog's cooling vest before, such as your dog not using it, it's probably more because it's not the best fit for him. However, the buying guide above would be able to help you a lot with that problem. 
Another reminder is never relying on a dog cooling vest for sun protection. Yes, it provides cooling, but hydration and not staying too long under the sun are still important during the summer. Give your dog some shade from time to time so he can rest.