If you are like me, then you know that your furry friend or friends are spoiled to the limit. We try to give them everything that they want and provide for them over and beyond their needs. We buy them things like toys, apparel, and dog beds. In this article, we will provide you with a step-by-step guide on how to wash a dog bed. 
Dog beds most especially are an example of a thing that they don't really need. It is for us to give them a place where they could rest their tired bodies after a day of fun and adventure. But these beds get dirty and start to smell after quite some time. 
We will dive into the following:
Detailed guidance on washing dog beds
how to deal with special types of dog bedding
Tips for keeping pet's bedding clean
A few recommendations for pet beds that are easy to wash
Pet safe laundry detergent recommendations
So let's jump right into it…
Step by Step Guide: How To Wash A Dog Bed
Standard dog beds are filled with polyester or foam padding. They are then covered with materials such as fleece, flannel, faux suede, or microfiber. Some of these dog beds have removable covers that can be washed in the washing machine. However, for some, you would have to wash the whole thing carefully following the information given on the tags.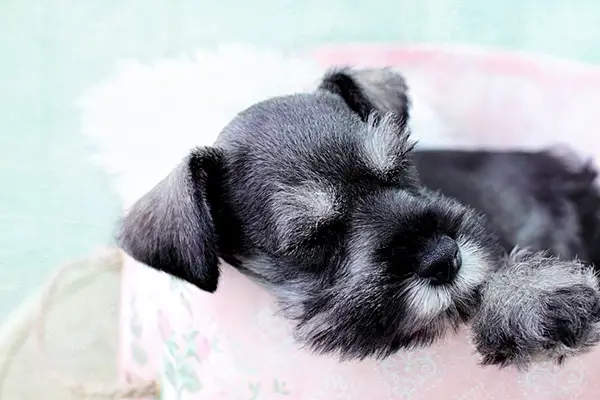 The guide we are about to share with you will allow you to learn how to wash a dog bed without a washing machine, how to wash a dog bed with stuffing, and how to clean a dog bed without a removable dog bed cover. 
If your dog bed can fit into the washing machine with no problem, then follow steps 1 through 3 prior to starting the machine wash process. Then after the machine washed bed is clean, follow step 6 for drying.  
Step 1: Check The Tag
Always make sure to check the tags that are attached to the dog's bed. Most of the time if not all, there are manufacturer's instructions that provide you information on what you can do to wash or clean the bed. It will provide you information such as what temperature you should wash the dog bed and if they are washing machine safe. 
Step 2: Vacuum / De-Lint
The first thing that you have to do is to remove small debris of dirt, dried fecal matter, etc from the entire bed. By giving your dog bed a good vacuum, you eliminate the chance of immediately dirtying the water you are to wash your pet bed in. 
Start by using a dog hair removal brush, a lint roller, or other pet hair remover product. This is a great first step and is also recommended for regular cleaning to keep any excess hair from accumulating to a point of chaos. I do this with my chocolate lab's bed a few times per month. This helps to keep the pet hair to a minimum and keeps my dog's bed clean between washings.
Using a vacuum cleaner before a wash will also allow you to clean up the surroundings of where your dog sleeps at night. Once all small debris and dog hair is out of the way, It is now time to move on to the next step. 
Step 3: Stain Removal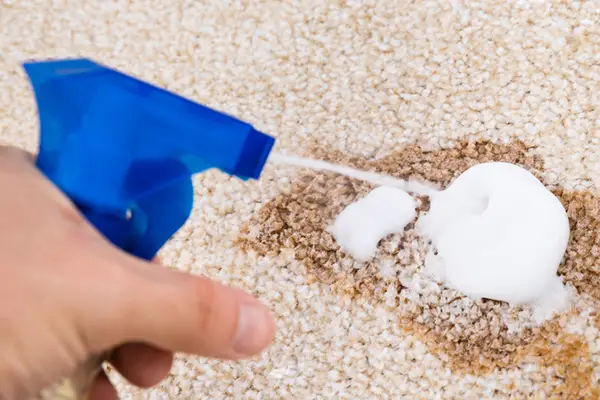 Remove the stains on the dog bed if there are any. Sometimes, your dog can leave pee stains, dirt stains, saliva stains, etc. Trying to remove these stains AFTER washing will just make it harder to get your dog bed clean 100%. 
You can use pet-safe stain removers that you can purchase at your local pet store, or any store online. Be careful that you don't use stronger stain removers containing harsh chemicals as they may be harmful to you and your dog.
Follow the instructions on the stain remover prior to moving on to step #3.
Step 4: Washing the Dog Bed 
To properly wash a bed that is too big for a washing machine, fill your bathtub or a big pale where the dog bed will fit into, with cold water or hot water, the temperature depends on the washing instructions on the tag. Once the water is ready hand wash by soaking your bed in the water and make sure to completely submerge the entire bed. 
Once it is wet, pour in a capful of pet safe detergent into the water and handwash the bed thoroughly. Make sure to gently scrub all parts of the bed in order to clean and sanitize it properly. Leave the bed submerged in the cleaning water for 15 mins.
Step 5: Rinse
Once the 15 minutes are up, drain all the dirty water away and squeeze out as much water as you can. Rinse the bed with warm water and continue to squeeze out the water until the water you are squeezing out is clear. 
Do not be afraid to repeat it as many times as needed to clear the water to rinse the dog bed thoroughly. 
After rinsing, be sure to remove all excess water by ringing out the bed.
Step 6: Drying
The final step in washing and cleaning a dog bed is to let it dry. If you have a big dryer you can use that and let the dog bed tumble until it is dry. I prefer to not use dryer sheets since my pouch doesn't like the smell.
In any other case, Let the dog bed air dry in the sun outside your home. 
Make sure that you have squeezed out as much water as you can unless you want to wait forever for it to air dry completely. Before replacing the dog bed back to its original place, do not forget to check that it is completely dry so mold will not form inside the bed.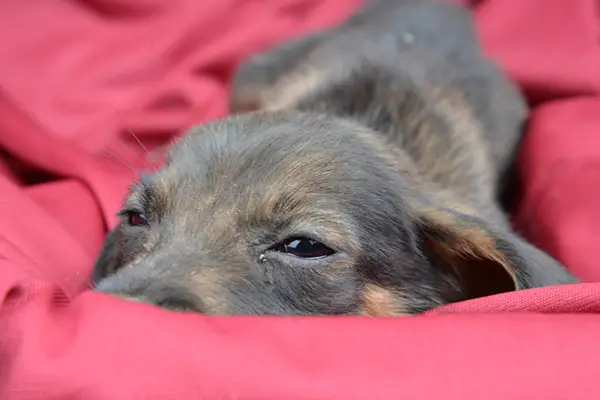 Special Pet's Bed Instructions
If you have a special needs dog or a senior dog around the house, then your pet's bed might need slightly different care instructions. Here is a guide for how to clean a memory foam bed, how to clean an orthopedic foam pet bed, and how to clean an egg crate foam bed. 
Memory Foam, Orthopedic Foam, and Egg Crate Foam Dog Beds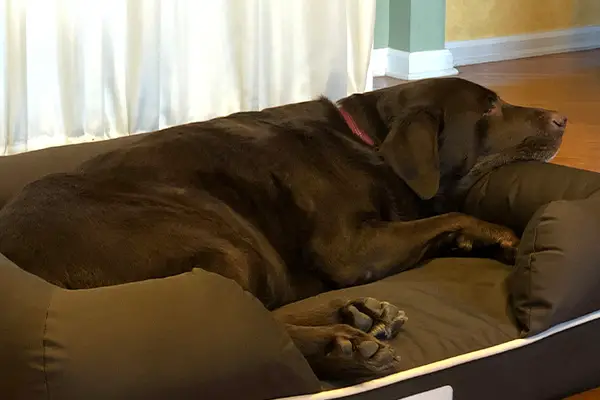 Remove and Wash the Protective Cover – The first thing to do is to take out the foam from the removable cover by using the zipper on the side of the bed. Once it is removed, place the bed cover in the washing machine, fill it up with cold water with a scoop of pet safe detergent and let it run. 
Wash the Foam – Fill your tub with warm water half full and add a scoop of laundry detergent. Place the dog bed foam in the water and work the soapy water into your dog bed and keep it in for no more than 5 mins. 
Rinse the Foam – Drain all the soapy water down and rinse the dog bed. Squeeze out as much soapy water out until you get clear water. It will take you more than a couple of squeezes until you are clear. 
Let it Dry – Take the foam and the dog bed cover outside to dry in the sun. Do not dry the cover with a machine dryer as it might shrink the cover and not fit your special foam dog bed. Once dry, replace the cover and zip it up. You now have a clean bed that your dog will enjoy. 
Kong Dog Beds
If you have got a chewer and a gnawer in your midst, then a standard dog bed will just not work. Kong dog beds are chew-resistant dog beds that will save you a lot of money in the long run. Here's how to clean a Kong Dog Bed:
Vacuum the bed cover as thoroughly as possible. This will help remove dirt, debris, and hair from the bed before you put in the washer.
Remove the nylon outer cover using the zipper and remove it from the bed.
Wash the nylon cover separate with the cotton liner washing the nylon on cold and the cotton on hot. 
Place both the cotton liner and the nylon cover in the dryer and let them tumble dry.
Bring them back together once both are dry. 
Tips To Keep A Clean Dog Bed
Sometimes, washing your dog's bed frequently will not be enough. You want to make sure that you keep the dog bed constantly clean to keep your dog happy, healthy, and spoiled. Here are a few tips on how you can keep and maintain your furry friend's dog beds clean all of the time:
Place A Blanket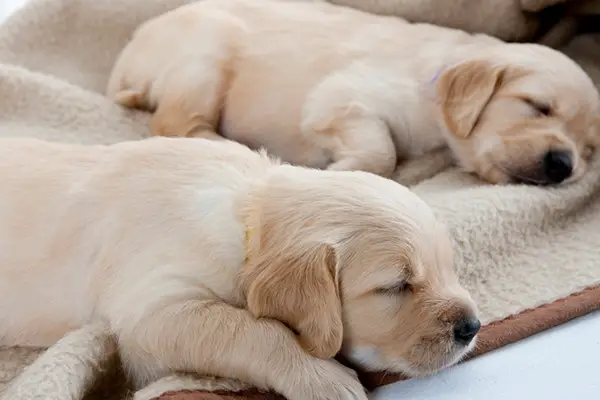 Imagine your dog's bed as a part of the furniture and place a nice throw on top of the bed, and by throw, I mean one of your dog's blankets. A blanket on top of the dog bed can help with cleaning the dog bead with ease. In addition to vacuuming, the blanket can catch some debris and hair from your dog that you would otherwise take a longer time vacuuming. 
Deodorize Frequently
Vinegar is a good deodorizer to use for combating pet odor. It is safe for your four-legged friends and it is natural and organic. You can use whatever vinegar you want, but my ultimate favorite is Apple Cider Vinegar. If you don't have that, then white vinegar is a good substitute. 
You can also add a quarter of a cup of vinegar when you wash the dog bed. It will seep into the dog bed and deodorize the inside of the dog bed. Otherwise, you can spray it on the dog bed often to take care of the smell. 
Avoid Chemicals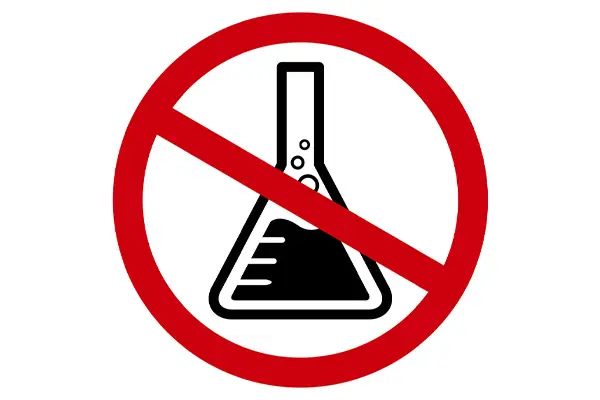 Chemicals are not advisable to be used when cleaning the dog bed. They can cause serious harm to your dog and your pet's health. Here are some examples of some chemicals that you should avoid: 
Bleach 
Chlorine 
Formaldehyde
NPE (Nonylphenol Ethoxylates)
Phenols 
Fragrance Additives 
Petroleum Distillates
Make sure to check the bottle of your cleaners if they contain any of the following before using them on the dog beds or anything that your dog can consume or ingest. 
Recommended Washable Dog Beds
Below are a few recommended washable dog beds if you are in the market for a replacement bed.
Best Overall Washable Dog Bed
Friends Forever Orthopedic Bed Lounge Sofa
This orthopedic bed from Friends Forever is carefully designed for your pet's comfort. This luxurious bed will allow your dog to get a good night's sleep. They are cushioned with polyester material to provide your dog some relief from joint pains and arthritis and even just a good relaxing spot. 
They are easy to clean with a soft removable cover that is durable and machine washable. It has a non-skid, non-slip bottom to avoid your dog from slipping. It is also anti-tear and hair-resistant. Your dog is sure to have one heck of a nap on this lavish bed. 
Click Here for Latest Price
Best Value For Washable Dog Bed
Midwest Homes For Pets Deluxe Super Plush Pet Beds
If you are looking for a cozy resting place for your furry friend, the Deluxe Super Plush Beds from Midwest Homes is the one for you. It can blend in with any decor in your home with its neutral colors. 
It is made with tufted, plush poly-fiber cushion to keep your furry friend comfortable all night long. In addition to that, it is covered in ultra-soft synthetic fur and a non-skid grip that would be perfect with hardwood floors and tiles. This can also be a great cushion inside your dog's crate. Most importantly, it is machine and dryer friendly. 
Click Here for Latest Price
Best Bed For Older Dogs That Are Easy To Wash
Orthopedic Dog Couch Sofa Bed by Furhaven
If you have an older or injured dog around the house, then you might want to check out this orthopedic Dog Couch Sofa Bed from Furhaven. It features a medical orthopedic foam base to help soothe your dog's weak joints. It also has bolsters around the bed to provide your dog support when sleeping. 
This is a large bed that can offer your dog full-body support from the orthopedic mattress. It has a quilted sleeping surface for added comfort. The quilted cover is removable and can be easily washed in the washer and dried in the dryer to ease the burden. 
Click Here for Latest Price
Dog Safe Detergents
Along with finding the best dog bed that is easy to wash, you'll also need to find dog-safe laundry detergent. Below are three great options to consider:
Best Overall Dog Safe Detergent
The Laundrapet Detergent is a triple strength detergent for all your kennel laundry needs. They can wash dog blankets, beds, and towels. They remove odor and heavy soils from washable items. You can use it for your washing machine or use it for handwashing your delicate dog beds. 
The formula of Alpha Tech Pet is low foaming and it can be the best choice for your high-efficiency machines. They are preferred by most vets, pet resorts, and groomers. If you are looking for strong and reliable detergent for your dog's laundry needs, this is the choice that you would want to make. 
Click Here for Latest Price
Best Non-Allergenic Detergent For Dogs
Seventh Generation Concentrated Detergent, Free & Clear Unscented
Seventh Generation's concentrated detergent is a triple enzyme formula that removes tough stains from your washable items. The Free & Clear hypoallergenic detergent formula is pet safe and still removes odor and stain powerfully. 
It contains no dyes, artificial brighteners, and fragrances that can potentially poison your furry friend. It is made to clean and disinfect for sensitive skin. It is one of the best non-allergenic pet-safe laundry detergents you can find today. 
Click Here for Latest Price
Best Value Dog Friendly Detergent
Natural Pet ECOS Pet Detergent
The detergent from natural Pet ECOS is ultra-concentrated, color-safe, all-temperature, and fragrance-free. It is specifically made for pet items at an affordable price. It is tough on dirt yet gentle with pets. 
You can use this detergent with your washer comfortably and even use it for handwashing if you need to. It does not contain any chemicals that might harm your furry friends. It is one of the best pet laundry detergents for its price. 
Click Here for Latest Price
Final Thoughts On How To Wash A Dog Bed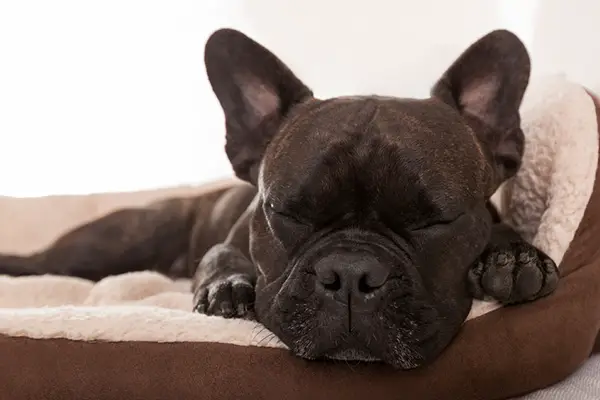 Keeping your dog's bed clean and removing any pet odor and/or stains is the goal when you wash dog beds. And, more importantly, keeping your dog's bed clean to help prevent any issues with your dog's skin is also important.
We hope you got value from this article are able to use these tips to remove all the stains from your pet bedding and keep your house smelling great!
Amazon Best Rated Products - Last Updated on 2022-05-16. DISCLAIMER: Some or all of the product links on this page are affiliate links. The operator of this website received a small commission if you purchase products through these links, HOWEVER, there is no added cost to you. These commissions help to fund the operation of this FurryFriendsGear.com