Are you looking for the best dog clippers for poodles? Looking for a quality set of clippers for your poodle? Poodles have a unique hair texture that's often thick and challenging to maintain. A good set of clippers can help maintain your pet's fur and keep it healthy, mat-free, and shiny. It's essential to invest in a quality set of powerful and comfortable trimmers so that your pet feels safe and relaxed.
One of the main reasons for clipping your poodle's coat is to keep your pet's coat healthy and easier to groom with brushes and shampoo. Whether you prefer to keep your dogs coat trimmed neatly, and free of tangles or a specific style customized to your pet, choosing the right set of clippers and tools to maintain your poodle's coat is crucial for a great appearance and a shiny, curly coat.
Our top picks for a quality trimmer and poodle clipper are rated on the following criteria:
durability
ease of use
compatibility with pets
price
quality
You'll find our list offers excellent, affordable, and quality options for your poodle.
TOP 3 Best Dog Clippers for Poodles
Best Heavy-Duty Clipper for Poodles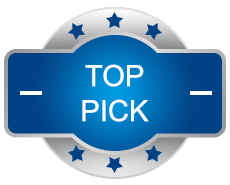 Wahl Pet-Pro Clipper and Grooming Kit
Compatibility with pets
90
Manufacturer: Wahl Clipper Corp.
Size: 2 x 2.5 x 2 inches, and a weight of1.23 lbs.
Materials: Chrome/grey high carbon steel
The Bottom Line:
The Wahl Pet-Pro Clipper set for dogs is an excellent buy for poodles and pets with difficult-to-maintain fur. It's a powerful tool that makes dog grooming easy.
What's Good
A unique, patented power system that offers 30% more torque that's perfect for thick coats
It's an affordable, easy kit to use for all your pet's grooming needs at home
The blades are self-sharpening and provide snag-free cutting, so your pet's fur will be trimmed effortlessly and accurately for best results
Grooming with this kit is quiet, so your pet will relax and enjoy the pampering
The kit includes everything you need for your dog's grooming needs
What's Bad
Some pet owners report issues with the power supply and that the clippers quickly burn out or stop once plugged into the socket
The kit is only compatible with US electrical outlets and requires an adaptor UK and other outlets
Clippers may become heated during trimming, and the second set of clippers or taking a break is needed to cool down the device and prevent overheating
Summary
The Wahl Clipper Pet-Pro Grooming kit is considered one of the best products for poodles and dogs of all breeds. This kit is ideal for new pet owners, as you'll find everything you need in the box, including:
Blade guard
Convenient storage case
Clippers
Mirror
Styling comb
Trimming scissors
Oil
Cleaning brush
Four guide comb sizes to use with the clippers
The dog grooming kit also includes a helpful instructional DVD, which is great for any pet owners who trim their dog's coat for the first time. You'll find the clippers are quiet, easy to use, and most pets adapt well to them, including puppies and dogs who have not been previously groomed.
Many pet owners find these Wahl clippers work exceptionally well for poodle grooming, and the price is a bargain, considering the cost of professional trimming. The clippers are durable and accomplish consistently good results on your pet. It's essential to use the blade oil on the clipper blade, so they glide effortlessly to trim fur; you may also want to purchase a cooling spray, as the machine does heat up after each use.
If you're concerned about the dog grooming clippers overheating as you groom your pet, you can buy a second kit and use both trimmers in tandem. You'll find that purchasing one or two kits will save you a significant amount in professional dog grooming costs and be used efficiently for all your dogs.
Best Professional, High-powered Clippers for Poodles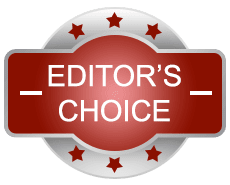 Hansprou Dog Shaver Clippers
Compatibility with pets
96
Manufacturer: Hansprou
Size: 08 x 7.09 x 2.72 inches, and a weight of 1.43 lbs.
Materials: Aluminum alloy fuselage
The Bottom Line:
The Hansprou clippersare excellent choices for poodles, dogs of all breeds, cats, and other pets. It's a powerful product that works professionally, with a set of guard combs, adjustable modes, and settings to accommodate varying lengths. These clippers are a great buy for beginner and professional-level trimming.
What's Good
The clippers are robust and trim evenly, without any hair sticking to the blade
Quiet noise level and low vibration
Pets respond well to this trimmer and find it soothing
The kit includes four-guard combs and five settings, so you can adjust the clippers to accommodate various fur lengths
Suitable for most dogs, cats, and rabbits
The blades are easy to detach and clean
Listed as one of the top 20 pet clippers on Amazon
The clippers are effective with textured and curly fur
What's Bad
The poodle trimmers don't include specific instructions on when and how to use the various blade adjustments
If your pet has excessively thick fur and small mats, these clippers may get stuck. For this reason, it's best to use a sturdy brush before trimming your dog's fur
Summary
The Hansprou Dog Shaver clippers are ideal for most pets and offer a low-level noise and excellent power so you can trim your pets effortlessly. The clipper kit offers all the essential accessories you'll need to get started. With a 12V large motor and quality materials, you'll find these clippers are built to last.
You'll find the dog shaver clippers easy to operate, with just one button, so you can simply plug the device into a reliable power source and trim right away. The adjustments and settings allow you to determine how much fur to trim so that you can keep your pet's coat evenly cut and manageable.
The shaver's design prevents the double blades from pulling on your pet's hair so that they won't feel any discomfort or pain during grooming. The blade is easy to remove and clean, though the body of the clippers isn't washable. Still, you can wipe it with a microfiber cloth.
You'll find this shaver kit to be one of the more powerful clippers for pets, whether you're in search of grooming supplies for your poodle or have more than one pet, including other breeds of dogs and cats.
Best Durable Clippers for Poodles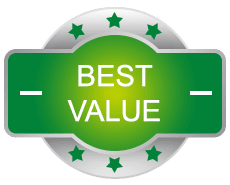 Oster Golden Two-Speed Grooming Clippers
Compatibility with pets
96
Manufacturer: Jarden Consumer Solutions
Size: 2 x 2.1 x 1.9 inches, and 2 lbs.
Materials: High-carbon stainless steel
The Bottom Line:
Oster Golden A5 is rated as one of the most potent and durable clipper products. The brand is well-known for providing excellent, professional human and pet hair trimming results.
What's Good
Made of unbreakable materials, which are chew-proof
Trimming results in precision grooming for all styles and pets
A size 10 CryogenX blade is included
The clippers include a two-speed motor, with 2,700 and 2,100 SPM
The clippers are built with cryogenic technology to ensure they last longer than other brands
Works well on most dogs and cats
What's Bad
Some pet owners find the clippers heat up quickly, which may become unpleasant to use
There aren't as many guards included as other trimmer products
It's more expensive than other trimmers, though the quality is durable, which means you'll likely avoid replacing these clippers soon
Summary
The Oster Golden Two-speed Pet Grooming clippers are ideal for poodles and other pets with varying fur textures. It's a heavy-duty device that will last for years with proper care and storage. These clippers are easy to use on most pets, including poodles and dogs with thick textured fur. This grooming kit is well built, and the encasing is unbreakable so that you'll never have to worry about your pets chewing on the clippers.
While there aren't as many guards included with this kit, you'll find the accessories easy to use and durable. The clippers are also compatible with other Oster Golden A5 blades so that you can enjoy the long-lasting, quality results of these grooming clippers.
If you have more than one dog or multiple animals with fur, you'll find these clippers adapt to trim many fur and coat types. You may need to take extra care with animals that have thin fur and sensitive skin, though you'll find these clippers offer consistent, high-quality results every time.
Best Dog Clippers for Poodles: Buyer's Guide
Poodles are intelligent, social, and beautiful dogs. They are also challenging to groom, and many pet owners find that a good quality set of clippers or trimmers are needed to maintain their pet's healthy coat. Pet owners, so you can avoid the high cost of professional grooming services.
Our top choices for the best clippers are reputable brands that offer a solid track record of excellent performance and durability. While many of the best clippers are great for most dog breeds, poodles require extra care for their uniquely textured, thick, curly coat. You'll also find these products are great for beginners, especially trimming kits that include a step-by-step guide and helpful accessories.
Your Dog
Is your dog generally comfortable during a grooming session, or are they nervous or timid? It's not uncommon for some pets to feel hesitant initially if they haven't been trimmed previously. One of the best products for nervous pups is a set of quiet, low-vibration clippers, which prevent your dog from being startled during their grooming session.
A standard poodle has more delicate fur, which is softer and more hair-like than other dog breeds. Poodles' hair also grows continuously, which means proper care and grooming is required to keep their coat healthy and free of dirt and debris. Puppies have softer hair that grows wavy and gradually curlier as they age.
Vet and Professional Groomer Recommended
Your veterinarian and professional groomer can recommend some great products that work best for your poodle. While professional grooming is advised once every three to six months, you'll also want to invest in a decent set of dog grooming clippers to keep your dog's fur trimmed and healthy regularly.
Poodle's Fur Growth
Poodles not only have a unique fur texture and softness, but their coat also develops through different stages throughout their lifetime. While puppies have soft, wavy-textured fur, this texture develops into thick hair and a curlier coat between nine and 18 months. This transition from fine dog
hair to curly fur varies depending on your specific poodle breed, with some poodles with a full coat of adult fur once they are closer to three years old.
While grooming your poodle professionally is recommended, you can manage to trim your pet's fur every three to six weeks to keep their coat shiny and healthy. Suppose you're planning to style your poodle's fur into a specific style, such as pompoms, a pompadour, or other signature grooming. In that case, you may need to visit a professional more often or get acquainted with specialized tools to trim your dog's fur.
Best Dog Clippers for Poodles Frequently Asked Questions
Do I need a specific type of clippers for different poodle breeds?
Most pet clipper options designed for poodles work effectively with various poodle breeds, including a toy poodle, miniature poodle, and standard poodle breed. You'll find that the same essential tools groom your pet effectively, especially if you choose straightforward poodle clippers that are simple to use and inexpensive.
What type of shampoo should I use when I groom my poodle?
The best shampoo and conditioning products for your poodle are typically vet recommended and hypoallergenic, which ensures that your pet doesn't experience any skin irritation or rashes, which may result from harsh products. You'll find the higher quality shampoos for dogs are formulated with ingredients approved by veterinarians.
What happens if I don't trim my poodle's fur or groom them often?
A poodle's fur is more like hair than other breeds of dogs, which makes it necessary to groom and trim their curly coat more often than other pets. If you don't trim your pet's curly, hair-like fur, there is a higher risk of matting, knots, and dirt build-up, which may contribute to skin irritation.
Why do some pet owners shave certain areas of their poodle?
Poodle's hair or fur continuously grows, which makes regular maintenance essential. Shaving certain areas can help an active dog swim, run, retrieve items or hunt more efficiently. The areas of a poodle that cover vital organs, or maintain warmth, are usually trimmed but never shaved. Poodles with specific patterns typically work with this grooming pattern to ensure they stay warm and protected, with some variations in style and length.
Which blade sizes are best for grooming a poodle?
A size ten clipper blade is the standard choice for trimming your poodle, with comb guard lengths from three to seven, with three, four, five, and seven as the most popular choices. The length of your dog's coat is based on your preferred appearance.
Can I use human clippers on my poodle?
Dogs with a primary outer coat, including poodles, Shih Tzus, Yorkshire Terriers, and Whippets, have human-like hair and may respond well to a standard set of human clippers. While you may have good results with using standard trimmers, it's essential to use them with caution, as some dogs have varying thickness and skin sensitivity. On the other hand, clippers designed for dogs are better because they are more precise for pets and various fur types.
Should I bathe my dog before I trim its coat?
Ideally, dogs should be groomed after a bath to avoid dirt build-up or debris on the fur or skin. It's essential to wait until your dog's coat is thoroughly dried before clipping their fur. If your dog takes a while to dry after a bath, you can bathe them the day before grooming.
How does grooming your dog improve their life and health?
Grooming, brushing, and trimming dog hair promotes the distribution of natural, healthy oils that improve your pet's skin and fur quality. You'll find that most pets feel relaxed during grooming once they become accustomed to the process, including a bath, brushing, and trimming. This process keeps your dog looking great, which improves their mood and sense of well-being.
How can I calm my dog before grooming?
If your dog gets nervous or frightened before a trim, you can comfort them by talking softly to them, providing them with a treat, and using the tone of your voice to soothe their nerves. In most cases, this should be done immediately before an appointment, if you visit a professional groomer, or before trimming them at home.
Amazon Best Rated Products - Last Updated on 2023-12-07. DISCLAIMER: Some or all of the product links on this page are affiliate links. The operator of this website received a small commission if you purchase products through these links, HOWEVER, there is no added cost to you. These commissions help to fund the operation of this FurryFriendsGear.com