Shih Tzus are wonderful dogs known for their affectionate nature and happy, outgoing personalities. They have a thick, hair-like coat of fur that's beautiful with regular upkeep and care. While many pet owners try human hair clippers to trim their Shih Tzu's coat, this often results in uneven layers and styles that take a while to grow out and re-trim evenly. In this article, we'll look at the top 3 best dog clippers for Shih Tzu dogs.
Grooming your Shih Tzu may take time to achieve, especially if your pet is easily nervous or shy initially. You'll find that a quality set of pet clippers provide an affordable alternative to professional grooming and precision trimming in between spa or grooming visits. Our top choices for quality trimmers for your Shih Tzu are based on ease of use, durability, price, quality, and compatibility with pets.
TOP 3 Best Dog Clippers for Shih Tzu Dogs
Best Professional-style Clipper for Shih Tzus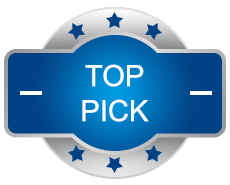 Wahl BravuraProfessional Pet Clippers
Compatibility with pets
95
Manufacturer: Wahl Clipper Corp.
Size: 25 x 4.5 x 10 inches, and 1.8 lbs.
Materials: Stainless steel, durable plastic guards
The Bottom Line:
Wahl's Bravura Clipper setis a premium product that offers precision trimming for dogs, cats, and other animals with various hair types. It's a durable, powerful grooming tool that makes clipping your pet's fur easy.
What's Good
These clippers offer 5-in-1 clipper blade adjustments that offer a variety of custom sizes, including 9, 10, 15, 30, and 40, so you can create beautiful results
Compact, portable, cordless clippers
Versatile trimmers compatible with dogs, cats, horses, goats, cattle, and pigs with various fur and hair texture types
Includes a rechargeable lithium-ion battery that offers up to 90 minutes of running time
Quiet operation and low vibration, which is soothing for pets
This Wahl clipper kit includes six plastic guide comb attachment pieces, clipper blade oil, a cleaning brush, a charging stand with a charger, an instructional guide, and a convenient storage case
What's Bad
Compatible with US electrical outlets only and may need an adaptor to use internationally
Clippers may not work well on some dog breeds, such as poodles, though it's ideal for Shih Tzu groomingand other pets
It may have varying coarse, thick fur results, even with various settings
These Wahl clippers are more expensive in comparison to other Wahl and similar pet trimming products
Summary
The Wahl Bravura Pet Clippers are ideal for easy operation and producing professional results on Shih Tzu breeds, dogs, and many other pets. This kit is a bit more financial investment than other trimmers, though it's a worthwhile buy if you're looking for premium quality and durability. The clippers are available in various bold colors, are lightweight, andeasy to use on most animals.
Wahl is a well-established company and manufacturer of many hairs trimming products. This model is highly rated on Amazon and ranks within the top 50 grooming supplies for small pets and within the top 100 specifically for dog grooming clippers. It's widely available and popular worldwide, with a long lifespan and high-quality use that lasts with proper care and storage.
The blades of these dog grooming clippers are designed to last for a lifetime and can be resharpened professionally. It's essential to keep the blades away from moisture and water, as they may eventually rust or show signs of corrosion. Overall, you'll find these clippers easy to protect and use for years without any issues. The higher price tag is a worthwhile investment for high-quality grooming results.
Best Low-Noise Dog Clippers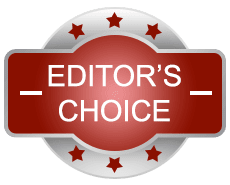 PettingPal Pet Grooming Clippers
Editor's Comments:
PettingPal's Grooming Clippers for pets is a great affordable kit that works well for trimming most household pets and fur textures.
Compatibility with pets
90
Manufacturer: LivingTech Inc.
Size: 5 x 7.48 x 2.6 inches, with a weight of 7.76 oz.
Materials: Acrylonitrile Butadiene Styrene
The Bottom Line:
PettingPal Pet Grooming clippers are ideal for dog owners on a budget and an excellent buy if you're new to using trimmers and need a quality set without spending several hundred dollars.
What's Good
PettingPal clippers are easy to clean
These trimmers are well designed for thick coats and various fur types, which is ideal for Shih Tzu
Low noise helps with nervous pets
The clippers are cordless and rechargeable, so you can easily use them outdoors
A narrow blade is included to trim smaller parts of your pet, including ears, paws, and around the face
Compatible with most dogs, cats, and horses
The trimming kit includes all the items you'll need to carefully clipper your pet with great results
It's rated in the top 50 choices of dog grooming clippers and within the top ten choices for cat grooming
Materials are highly durable
What's Bad
Some dog breeds with curly, thick hair, such as poodles, may experience inconsistent trimming results, as their fur may get caught in the clippers
The blades may need to be sharpened more often, especially for frequent use, or if you have multiple pets
There are varying results on thick coats, which may result in uneven lengths and difficulty trimming
Summary
PettingPal Pet Grooming clippers are generally a good buy that's ideal for new pet owners, especially if you're looking to maintain your Shih Tzu's coat in between professional grooming visits. While these clippers may not work as well on very thick fur, you'll find they provide good results for most dogs and cats without any issues.
If your pet has long fur, it's essential to trim with scissors before using clippers. You'll find this trimming kit includes everything you need to groom your pet, including:
AC power adaptor
Clipper oil
Stainless steel comb
Pet clippers, including batteries
Charging stand
Ceramic blades, both wide and narrow
Stainless flat grooming scissors for trimming (before and after using the clippers)
Four comb attachments
A cleaning brush
The grooming scissors included in this kit is ideal for trimming longer fur and tackling a thick coat, which can make it easier to groom your dog with the clippers. The power level is strong, and the clippers work exceptionally well with a full charge, which lasts over an hour. This grooming kit effectively removes tangles and small mats, though it's best to trim them down first for best results.
Generally, this product is an excellent option for affordable grooming at home for your dog. It's a decent kit to start with, especially if you're learning how to use clippers and help your pet get accustomed to these quiet, well-performing trimmers.
Best Heavy-duty Dog Clippers for Shih Tzus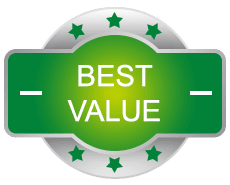 Wahl Pro Series Pet Clippers
Editor's Comments:
The Wahl Pro Series Pet clippers are a durable, versatile product that works best for most dogs, including Shih Tzus and breeds with similar fur types.
Compatibility with pets
92
Manufacturer: Wahl Clipper Corp.
Size: 3 x 9.13 x 10 inches, and 1.6 lbs.
Materials: Stainless steel, metal, and plastic
The Bottom Line:
The Wahl Pro Series Pet Grooming clippers are durable, well-designed trimmers that provide precision results for your Shih Tzu pup.
What's Good
The clippers charge quickly, usually within 15 minutes for instant power, and up to five hours for a full charge
You can use the clippers, fully charged, for up to two hours, which is ideal for multiple pets
Made of durable, high-quality materials, including stainless steel
It a cost-effective to regularly groom one or more pets, including dogs with unique hair or double fur coats
Effectively removes tangles and mats from your dog's coat
Clipping your dog's fur is snag-free, and the blades remain smooth and sharp
There are scissors included in this trimming kit, which is ideal for preparing your dog's coat before grooming
What's Bad
Some pet owners find these clippers take much longer to trim thick hair, and this process may take up most of the fully charged time
While these clippers are considered quiet by some pet owners, they may be loud enough to disturb some dogs or cats
Summary
The Wahl Pro Series Pet Groomers are great for many dog breeds and fur types, including Shih Tzus. While trimming with scissors is recommended to reduce the length, you'll find that most textures, thickness, including curly fur, is relatively easy to trim without any problems.
These clippers are easy to maintain, as they include self-sharpening blades that are precise in trimming so that you'll find the grooming experience effortless for most pets. Wahl is a reputable brand that offers a wide range of durable hair trimming equipment so that you can treat your pet to professional style grooming at home.
Shih Tzus' unique coat type is ideal for pet-friendly Wahl clippers, and this product is a great, affordable option for pet owners.
Best Dog Clippers for Shih Tzus: Buyer's Guide
Shih Tzus are friendly, happy dogs with great personalities. They generally respond well to grooming, though it's best to help your pet get comfortable with the process so that they won't get nervous. Purchasing a quiet, low vibration set of clippers is the best option for an anxious pet.
If your pet is new to grooming or has a Shih Tzu puppy, offer your dog a treat and speak in a calm, soothing voice to help them relax. You can introduce them to the clippers by letting them investigate the package or kit as soon as you receive it (or bring it home from the store).
Always prioritize your pet's comfort so that they will feel confident in letting you trim their fur, and take breaks as needed, especially if you're new to grooming.
Your Dog
It's common for some pets to respond nervously or with hesitation, which may take time to ease them into their first grooming session. While professional groomers have the experience to handle pets of all kinds, your pet may take a bit longer to relax. If you're trimming your pet at home, you may find that they feel more comfortable because they are in a familiar setting.
If you anticipate that your dog's fur may be challenging to trim, set aside enough time to ensure your pet has enough time to enjoy a few breaks between grooming and try a few methods in the kit, including trimming scissors and guard combs. If your Shih Tzu has a lot of mats or tangles, it's best to trim these sections in advance of using clippers.
Vet and Professional Groomer Recommended
Veterinarians and professional pet groomers are great resources for recommending quality trimming products for your pet. If you're committed to using professional grooming services for your dog, you can inquire about which clippers or trimming scissors are best to use in-between visits.
Shih Tzu's Fur Growth
Shih Tzu's fur overgrows, which means you'll need to trim their coat once every four to six weeks. If you're aiming to create a specific style or design for your pet, it's best to consult with a grooming professional and schedule one or two visits to define the type of length you prefer. This will allow you to follow your groomer's style to keep up the trimming and follow the pattern.
It's also essential to invest in a good quality shampoo and conditioner for your pet to maintain your dog's coat health. A healthy coat of fur is easier to trim and less prone to tangles and knots.
Best Dog Clippers for Shih Tzus Frequently Asked Questions
What is the best style or haircut for Shih Tzus?
Shih Tzus suit many different styles and lengths. You may find it's best to try a few styles before settling on your favorite. The most common Shih Tzu haircuts include Teddy Bear (there are several variations), the Lion Cut, Top Knot cut, Cone Paws, and other variations on these and other cuts, including medium and longer styles.
If you're looking for recommendations, you'll find great resources online for ideas and suggestions from your local pet groomer.
Can I shave my Shih Tzu during the summer?
Some pet owners consider shaving their Shih Tzu during the warmer season to help their pets cool down and have easier maintenance. While this may seem like an excellent option for you and your pet, it's generally not recommended. Shih Tzus, and other dog breeds, require fur to protect them from the elements, including sunburns and exposure.
Alternatively, you can give your Shih Tzu a shorter trim during the summer months, though it's best to avoid shaving completely to protect your pet's skin.
How short can I trim my Shih Tzu's fur?
It's essential to keep your pet regularly trimmed, and while some pet owners prefer shorter fur, it's crucial to avoid too close of a trim, as this can cause ingrown hairs. In some cases, regularly trimming your pet's fur too short with a dog clipper can cause skin irritation and painful lesions or rashes.
Should I clean my Shih Tzu's ears during grooming?
It's essential to clean your Shih Tzu's ears once a month, which conveniently coincides with regular trimming. This process is essential to check for dirt, injuries, ear infections, and other issues that may require a veterinarian or over-the-counter medication.
It's also essential to observe your pet during the grooming process and check other parts of their body, including their eyes, nose, paws, and belly, for signs of injury or skin irritation.
Regularly checking your pet for unpleasant odors and other issues during a trim is a great way to help your dog avoid further discomfort, including consulting with a professional for further assistance, as needed.
Is it time-consuming to trim a Shih Tzu?
A Shih Tzu coat is unique and requires quality, routine care, and trimming. If you plan on grooming your pet at home, it's essential to set aside enough time to trim your pet thoroughly and carefully. It's also crucial to plan for trimming longer fur with scissors and taking extra time to remove knots and matting before trimming.
If you're not able to commit to enough time to trim your Shih Tzu at home, you may find a professional groomer is a good option. You can also trim between grooming visits once you get comfortable with the process.
Are Shih Tzu dogs challenging to groom in comparison to other breeds?
Shih Tzus are among the dog breeds that require frequent trimming and grooming as their fur grows fast. They also have fluffy, long fur which consistently grows, so you'll need to schedule a time to trim their coat, either with a professional groomer or at home.
What length is ideal for trimming a Shih Tzu?
Number 10 is the ideal length for a standard trim. This length is best for avoiding cutting your dog's fur too short and avoiding cutting or injuring their skin while keeping the dog hair length manageable. If you plan on visiting a professional groomer before attempting a trim at home, you'll notice the length and style options available and choose the length that works best for your pet.
Amazon Best Rated Products - Last Updated on 2023-12-10. DISCLAIMER: Some or all of the product links on this page are affiliate links. The operator of this website received a small commission if you purchase products through these links, HOWEVER, there is no added cost to you. These commissions help to fund the operation of this FurryFriendsGear.com