Goldendoodles are loyal, intelligent, loving, and compatible with families. This designer breed is a cross between a Golden Retriever and a Poodle due to the amicable traits of both types of dog, which offers a beautiful combination of characteristics and a beautiful appearance. Check out our reviews of the best dog food for Goldendoodles right here.
Goldendoodles are medium in size, with a shaggy, golden-yellow coat, and easy to train. They are affectionate, gentle, and make excellent service dogs. Goldendoodles have a keen sense of smell that's ideal for detecting trace odors to find the presence of certain items, such as peanuts, to avoid an allergic reaction.
Since Goldendoodles are a hybrid breed, there is a variance in their personality, though they are typically friendly, energetic, and love to play. A Goldendoodle pup requires room to jump and play, with access to the outdoors for regular walks and physical exercise. They require a minimum of 30 minutes of daily play to stay fit and happy, which makes a fenced-in yard or access to a spacious park ideal.
Your Goldendoodle puppy learns quickly, which means they get bored easily. They are knowledgeable and require lots of attention and engagement to stimulate them. Goldendoodles initially grew in popularity in the 1990s, when they quickly became an alternative to a Golden Retriever or a standard poodle. Other hybrids and crossbreeds were also in demand due to combining different breed personality traits and appearances into a new designer dog. This medium-sized breed requires a diet that supports its active lifestyle, including naturally sourced protein, vitamins, and minerals. Our top picks are based on five factors, including price, product size, quality of ingredients, nutrients, and pet satisfaction.
Top 5 Best Dog Food For Goldendoodles
Best Adult Dog Food Formula for Goldendoodles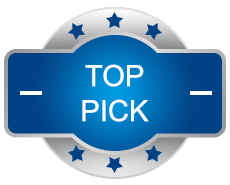 Quality of ingredients
98%
Manufacturer: Blue Buffalo Company Ltd.
Size:5 x 16 x 5 inches, and a weight of 30.28 lbs.
Ingredients: Deboned chicken, barley, brown rice, chicken meal, dried tomato pomace, chicken fat, pea protein, pea fiber, dried chicory root, potassium, calcium, blueberries, cranberries, barley grass, dried kelp, carrots, garlic, zinc, vitamins B5, B7, B3, D3, B6, B12, D3, dried yeast, turmeric, parsley.
The Bottom Line:
Blue Buffalo Life Protection Natural Adult Formula features an exceptional blend of multiple protein sources from meat and vegetables, with fiber, antioxidants, minerals, and vitamins to support a healthy, active lifestyle.
What's Good
This formula includes real meat and high-quality protein to support the development of your dog's bones and muscles
Available in a variety of flavors, including chicken with brown rice, beef with brown rice, lamb with brown rice, fish with brown rice, small bite chicken with brown rice, and healthy weight chicken with brown rice
This product is offered in a variety of sizes, including 5, 6, 15, 30, and 34 lb. bags
This dog food is ideal for medium and large breed dog sizes
No artificial flavors, chicken or poultry by-products, wheat, corn, soy, or preservatives make this formula perfect for dogs with sensitive digestive systems.
Rich in antioxidants, vitamins, and minerals, which support your Goldendoodle adult's immune system and overall health
Recommended by veterinarians
Reasonably priced
A great option for picky eaters and dogs with a food allergy
Blue Buffalo is a well-established brand, family-owned company that specializes in formulas designed for dogs with particular dietary needs
What's Bad
This formula is not best for small breed dogs
Not suitable for Goldendoodle puppies
Summary
Blue Buffalo Life Protection Natural Adult Formula is one of the best dry dog food choices for premium animal protein and nutrients for your adult Goldendoodle. Blue Buffalo is a top-rated brand that combines the highest quality ingredients into a formula that supports your dog's development. It's one of the best Goldendoodle dog food options with a rich level of omega fatty acids, vegetables, fruits, and multiple sources of plant-based and animal protein.
Best Adult Medium and Large Breed Formula for Goldendoodles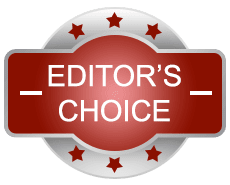 Quality of ingredients
97%
Manufacturer: Hill's Pet Nutrition Sales Inc.
Size:5 x 15.75 x 8.38 inches, and 35 lbs.
Ingredients: Chicken, whole grain corn, corn gluten meal, whole grain wheat, dried beet pulp, flaxseed, potassium, vitamin E, D3, A, B12, calcium, oat fiber, carrots, cranberries, broccoli, apples, green peas, copper, zinc
The Bottom Line:
Hills' Science Diet Dry Dog Food is an excellent formula for medium and large-breed dogs that offers a variety of high-quality nutrients from animal protein and plant-based sources.
What's Good
This formula is rich in omega fatty acids and healthy fat that support healthy skin and coat
Highly recommended by veterinarians
Hill's Science Diet is a reputable brand that only includes the highest quality in ingredients and a significant source of amino acid and protein
It's also a good formula for a Golden Retriever and similar adult dog breeds
This brand is a popular choice for a Goldendoodle owner, and it's in the top 25 as a best seller in the best dry dog food category
It's available in three sizes, including 15, 33, 35 lb. bags
No artificial flavors or preservatives
What's Bad
This dry dog food contains grains and ingredients that may cause an allergic reaction in some dogs
This formula is only available in chicken and barley flavor
Summary
Hills' Science Diet Dry Dog Food is one of the best dog formulas that give your pet excellent quality meat protein from real chicken, a significant source of fatty acid benefits, and healthy fat for the ideal Goldendoodle food blend. It's a well-developed formula that supports your adult dog's healthy skin, coat, and digestive system while giving them a high energy level for an active lifestyle.
Best Medium Breed Size Puppy Dry Dog Food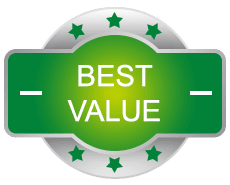 Quality of ingredients
98%
Manufacturer: Royal Canin
Size:5 x 16 x 26 inches, and a size of 30 lbs.
Ingredients: Chicken fat, chicken meal,
The Bottom Line:
Royal Canin Size Health Nutrition for medium-sized breed dog food formula ideal for Goldendoodle puppy diets up to twelve months of age.
What's Good
Royal Canin is a well-established, reputable brand that specializes in formulas for specific breed sizes and stages
This formula offers a significant source of antioxidants, omega-three fatty acid sources, and quality meat protein to support
Promotes a healthy immune system and digestion with prebiotics
It's one of the best dry dog food options for medium breed dogs and is ranked as a best seller in the top 200 dry dog food products
Available in three sizes, including 6, 17, and 30 lb. bags
This formula promotes healthy development and growth of bones and joints
What's Bad
This product is available in vegetable flavor only
Not recommended for adult or giant breed dogs
Summary
Royal Canin Size Health Nutrition is a meat-protein-rich formula that includes high-quality ingredients without artificial flavors or preservatives. This blend is a good option for mini Goldendoodle puppies and the standard size. It's a great puppy food specially designed to provide essential nutrients for early development and growth.
Best Dry Dog Food for Sensitive Skin and Stomach for Goldendoodles
Quality of ingredients
94%
Manufacturer: Nestle Purina Pet
Size:5 x 17 x 32.5 inches, with a weight of 41 lbs.
Ingredients: Salmon, fish meal, oatmeal, rice, dried yeast, sunflower oil, chicory root inulin, vitamins B12, B1, B5, K, D3, B6, B2, B7, E, A, zinc, calcium, potassium, canola, fish oil
The Bottom Line:
Purina Pro Plan Sensitive Skin and Stomach formula are one of the best food options for dogs with allergies or food sensitivities. It's also a great dry dog food blend to promote healthy skin and coat.
What's Good
Suitable for all breed sizes, including adult Goldendoodles
This dry food kibble is textured and crunchy, with a pleasant taste
It contains high-protein and live probiotics that make it easier for your dog to digest food while promoting immunity health
Available in a variety of sizes, including 4, 5, 16, 24, 30, and 41 lb. bags
This formula contains real salmon as the main ingredient
It does not contain any corn, wheat, or soy
This dry dog food includes oatmeal and rice, which is gentle on the digestive system
Omega-six fatty acids are ideal for supporting skin and fur
Natural prebiotic fiber is a critical ingredient that helps nourish intestinal bacteria
Recommended by veterinarians
What's Bad
Some size options for this product are not consistently available
Summary
Purina Pro Plan Sensitive Skin and Stomach formula is excellent for dogs with skin conditions and a sensitive digestive system. Goldendoodle owners with pets experiencing chronic skin and health conditions may find this blend alleviates many symptoms. Veterinarians often recommend it due to its health benefits, reducing the impact of irritated skin and digestion issues.
Best Fresh Ready-to-Serve Dog Food for Goldendoodles
Quality of ingredients
96%
Manufacturer: JustFoodForDogs
Size:68 x 7.28 x 5.59 inches, and 4.98 lbs.
Ingredients: All-natural ingredients freshly cooked, including beef, chicken, russet potato, lamb, white rice, turkey, whole wheat macaroni, and/or brown rice without preservatives or feed-grade ingredients.
The Bottom Line:
JustFoodforDogs PantryFresh Dog Food is a fantastic wet food formula that's completely natural and prepared with human-grade ingredients.
What's Good
It contains all whole food ingredients that include human-grade flavors such as lamb and brown rice, chicken with white rice, beef with russet potato, and turkey with whole wheat macaroni
There are unique blends, especially for joints, sensitive skin, and diet
It's an excellent formula for all breed sizes
Available in single-serving pouches in packs of six or 12
There are no preservatives or artificial flavors
Ranked as a best seller in the top 100 of wet dog food category
This blend is ideal as a single-serve meal and doesn't require any preparation
What's Bad
It's a bit more expensive than other wet food options
May contain ingredients that cause allergic reactions
Summary
JustFoodforDogs PantryFresh Dog Food is one of the best wet dog food products that doesn't include any additives or artificial flavors. This human-grade food is ready to serve and packaged in separate portions so that you can open and feed your dog. While this food is ideal for an adult dog, you may find it's a great treat for a miniature Goldendoodle or puppy.
Best Dog Food for Goldendoodles: Buyer's Guide
Goldendoodles are a relatively needed hybrid breed, and while they are a popular option for new pet owners, it's not too difficult to implement a healthy diet for your dog. Generally, the best dog food for Goldendoodles includes medium and large breed formulas and dog food designed for a Golden Retriever. Due to the Goldendoodles' active lifestyle, supporting their physical activity with a protein-rich diet and formula that includes real chicken, fish oils, natural meat, and all-natural vegetable and meat protein ingredients is essential.
Your Dog
Goldendoodles generally adjust well to a variety of dry and wet food products. Since they are very active, a reliable source of high-quality protein, fatty acids, fiber, and nutrients is vital for early development and adult health. There are essential factors to consider when you choose a dry or wet dog food for your pet, including the following:
Read the label to determine if the formula is well-suited to your Goldendoodle, including whether it's designed for a puppy, adult, or senior dog.
The best dog food for Goldendoodles that's all-natural typically contains fewer ingredients and no preservatives. It's essential to take note of any artificial ingredients or flavors that may cause indigestion or an allergic reaction to your dog.
Your dog's age, activity level, and health are crucial in finding the right food for your pet
If your dog has allergies, you may want to avoid dry dog food or wet food that contains wheat, gluten, corn, soy, and other common ingredients that cause allergic reactions
If your dog is a puppy, choose a nutrient-rich product that contains as many nutrients as possible to ensure proper growth and development
The quality of the ingredients and how they are sourced, including farms, suppliers, and ranches. Some brands provide in-depth details on where natural meats and vegetables contained in the formula are specifically sourced, so you can be assured the product is of high quality
It's worthwhile to research various formulas to find the best dog food for Goldendoodles for your pup.
Vet Recommended
Goldendoodles are versatile pets that don't typically require a specialized diet or formula for optimal health. If you're uncertain about which brands are best for your dog's nutritional needs, it's best to inquire with a veterinarian to determine the best formula.
The best dog food for Goldendoodles offers a rich blend of protein, either from a single or multiple sources, antioxidants, fiber, and omega fatty acids.
Frequently Asked Questions about the Best Dog Food for Goldendoodles
Which human-grade foods can Goldendoodle safely eat?
Goldendoodles can eat a variety of human foods safely, similar to other dogs, though this breed may experience a sensitive stomach, which should be considered. If you're a new Goldendoodle owner, you may want to start with a mild food, and only one at a time, to ensure your dog enjoys the flavor and doesn't experience an allergic reaction.
The best human-grade foods for your Goldendoodle include sweet potato, bananas, blueberries, apples, apricots, watermelon, cantaloupe, asparagus, broccoli, carrots, cabbage, cauliflower, Brussel sprouts, bell peppers, and cooked meats, such as lamb, poultry, and beef.
Can Goldendoodles eat dairy?
Yes, in small amounts, dairy is healthy for dogs. It's best to limit the portions and stick with low-fat yogurt, milk, and cottage cheese.
How can I feed my Goldendoodle if they are a picky eater?
There are a few things you can try to help your puppy or adult dog get acquainted with a new formula, including:
Blend another food with your dog's regular diet, such as another dry kibble product
Add wet food as a topping to your pet's regular dry dog food
Inquire with your veterinarian to determine if your Goldendoodle has any allergies or food sensitivities
In many cases, a milder formula, such as chicken or turkey with brown rice, can be much easier on your dog's digestive system. It's also essential to choose formulas with real chicken and natural ingredients, without any by-products or preservatives, especially if your pet experiences difficulties with digestion. If you have a senior dog, they may also require a milder formula low in fat and high in omega fatty acids.
Which foods should I avoid feeding my Goldendoodle?
There are a variety of unhealthy foods, and in some cases, poisonous to your dog's health, such as garlic, onions, coffee, or foods containing caffeine, raw eggs, citrus fruits, prunes, raisins, grapes, avocados, macadamia nuts, and cherries.
Fruits with stones or pits, such as apricots, cherries, or avocados, contain poison that's harmful to your pet. It's essential to avoid foods high in sugar, salt, or items containing alcohol, even trace amounts.
Amazon Best Rated Products - Last Updated on 2022-09-24. DISCLAIMER: Some or all of the product links on this page are affiliate links. The operator of this website received a small commission if you purchase products through these links, HOWEVER, there is no added cost to you. These commissions help to fund the operation of this FurryFriendsGear.com