Content updated: April 13, 2023
We all remember our parents telling us how important it is to brush our teeth twice a day when we were kids. Think about your furry best friend with me for a minute, and consider that in this article we identify the best dog teeth cleaning toys for your pooch…
You take your pup to the vet's office for an everyday checkup. You love your dog and you'll do anything to make sure he or she remains in excellent health.
During the visit, the doctor sticks her finger in your dog's mouth to take a look at his or her teeth and the veterinarian isn't very impressed with what she sees.
As a matter of fact:
The vet says that your dog has a lot of tartar and plaque buildup, it has really bad breath, and you need to give your pup dog teeth cleaning chew toys to prevent cavities, gingivitis, and other unwanted maladies.
Here's my best recommendation:
I found myself in a similar situation not too long ago. I took it upon myself to review 6 different chew toys with teeth cleaning purposes in mind.
Throughout my research and testing, I eventually discovered the Best Dog Teeth Cleaning Toys that truly excel in a number of different categories.
I'd like to share the names of the products and other important information that I discovered with you below. I will provide a thorough review and share my comments, my bottom line feelings, a brief summary, a list of pros and cons, and other pertinent details about each product.
Please use this information as a guide to discover the perfect dog cleaning chew toy for your pup. You may want to test one or more because they're inexpensive and your furry little friend is definitely worth it!
Our Top Picks For The 5 Best Dog Teeth Cleaning Toys:
Best Dog Teeth Cleaner Toy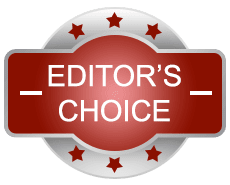 Arm & Hammer Super Treadz Gorilla
Editor's Comments:
I'm happy to recommend the Arm & Hammer Super Treadz Gorilla chew toys. This excellent product can reduce plaque and tartar, it's baking soda infused so it helps freshen breath, and it comes in a fun gorilla shape.
Material: Nylon, Polyurethane
Weight: 4.66 Ounces
Dimensions: 5 x 1 x 10 inches
Breed: Sm., Med., Lrg.
Brand: Arm & Hammer
The Bottom Line:
This dog teeth cleaning toy is my all-around favorite pick and I made it the editor's choice. I like it because it's safe, it's made with baking soda so it helps reduce tartar and plaque, it's very durable for smaller dogs 35 pounds and below, and it's also dishwasher safe for easy cleaning.
What's Good
Baking soda infused
Safe for dogs up to 35 pounds
Reduces tartar
Reduces plaque
Freshens breath
What's Bad
Small hole in bottom
Tears apart quickly with larger dogs
Difficult to get to hidden treats
Summary
As a pet owner, you'll definitely appreciate the Arm & Hammer Super Treadz Gorilla teeth cleaning chew toy. It's really one of the best and most inexpensive choices that money can buy.
As an example, I liked it right away because I found it incredibly durable for my smaller dog. Remember, this chew toy is good for small, medium, and large dogs. But the larger the dog, the more likely it will tear through it very quickly. So please keep that in mind.
Next, I also appreciate this product because it's really safe. It's made of a natural sturdy rubber that doesn't tear easily. It doesn't contain any unwanted harsh chemicals and it doesn't appear to be a choking hazard either, which is great for your pup.
From a satisfaction standpoint, the dogs that I tried this toy out on really seemed to enjoy it a great deal. They never wanted to put it down, which is great because I knew they were flexing their jaws, cleaning their teeth, and keeping their mouths and gums very healthy all at the same time.
As far as teeth cleaning goes, this is a great product because it contains Arm & Hammer baking soda. And as we all know, baking soda is an excellent ingredient in the best toothpaste on the market because it cleans teeth, keeps them healthy and white, and keeps them strong and cavity free.
Finally, in the category attraction, the dogs really seem to love chewing up the little gorilla. I don't know what it is about the design, but they definitely get a kick out of it to say the least and they don't want to put it down, which is undeniably great if your dog is having teeth problems because this will help solve them.
Best Dog Dental Chew Toys With Bacon Flavor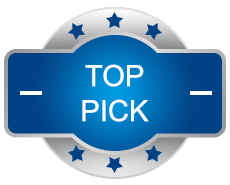 Hartz Chew 'n Clean Bacon Flavored Dog Chew Toy
Editor's Comments:
I have great respect for the Hartz Chew 'N Clean Bacon Flavored Dog Chew Toy. Dogs absolutely love the bacon flavored taste and they find this chewable toy very satisfying. It's great for cleaning teeth, oral health, and it's made from tough nylon and polyurethane material, so it's certainly going to last for a long time.
Material: Natural Rubber
Weight: 4.59 Ounces
Dimensions: 4.92 x 2.76 x 2.76 inches
Breed: Sm., Med.
Brand: Hartz
The Bottom Line:
Overall, I consider this the best dog dental chew toys with bacon flavor for a very good reason. It has a wonderful taste that dogs absolutely flip their lid for. And it's also made using material that is designed to last. Dogs love chewing this dental toy, which is spectacular because it leads to excellent teeth cleaning as well.
What's Good
Dogs find it very satisfying
They adore the bacon flavored taste
Made of durable material
Available in multiple colors
Excellent toy for indoor use
What's Bad
Too heavy for puppies
Larger dogs chew through it quickly
Not as durable for larger dogs
Summary
Like anything, some experiences are going to be better than others. For the most part, dog owners truly love the Hartz Chew 'N Clean Bacon Flavored Dog Chew Toy because their pets go wild for the tasty bacon flavor.
As far as durability is concerned, this is definitely a sturdy bone made of strong material. Just remember that the bigger your dog, the larger their teeth, and the faster they are going to chew through a nylon toy such as this. It's strong but it isn't impenetrable so it will eventually get chewed through like any other toy.
In the safety department, I think this is a really safe product. One previous customer mentioned that their dog started to choke on the bone, but this seems to be an isolated incident. For the most part, dogs will eventually chew it up into small pieces and it doesn't appear to be a choking hazard.
This bone is incredibly satisfying as you can imagine. Dogs love the tantalizing bacon scent and taste and really seem to gravitate toward this chewable dental dog toy.
Its teeth cleaning capabilities are outstanding as you can imagine. Dogs have a natural urge to chew, and because they love the bacon flavor, they love chewing this toy which promotes great oral health and it does a good job cleaning their teeth too.
I've never seen dogs more attracted to a chew toy than this one. Again, it all comes down to the enticing bacon flavor and scent that dogs can't seem to get enough of.
Best Teeth Cleaning Toys For Aggressive Chewers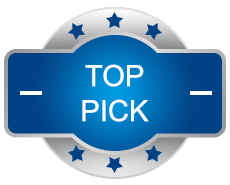 M.C. Works Pineapple Dog Dental Chews Toy
Editor's Comments:
My dogs really enjoy the fun pineapple shape. And I have larger aggressive chewers, which makes this such a great teeth cleaning dental toy for large dogs. That's why I gave the MC Works Pineapple Dog Dental Chews Toy two thumbs up and consider it the best teeth cleaning toys for dogs & aggressive chewers.
Material: Natural Rubber
Weight: 8.15 Ounces
Dimensions: 6.26 x 4.92 x 3.35 inches
Breed: Sm., Med., Lrg.
Brand: M.C. Works
The Bottom Line:
All in all, the unique shape and design of the M.C. Works Pineapple Dog Dental Chews Toy seems to be a real turn on for dogs. They like the hollow inside that's often filled with tasty dog treats. It's made of non-toxic rubber, it's lightweight, and it's made of sturdy material that's perfect for aggressive chewers.
What's Good
Made of safe non-toxic rubber
Difficult to chew through
Perfect for large dogs
Unique pineapple shape
Provides physical and mental stimulation
What's Bad
Top chews off quickly
Awkward design
Chemical smell
Summary
The M.C. Works Pineapple Dog Dental Chews Toy is an all-around favorite of mine. I really like it because it's made of sturdy stuff and it's a great option for aggressive chewers. They will not tear through it too quickly, but it isn't completely indestructible, so keep that in mind.
And speaking of durability:
I love the strong material that they used to make this product. They made it with non-toxic rubber, which is perfect because your dog is going to chew through it eventually, but it's going to take a long time. And the fact that the material is non-toxic means it's a healthy choice.
Yes, the non-toxic material makes this product very safe and sound. And it's large enough that you'd never consider it a choking hazard, which is another aspect of safety that you must keep in mind as a dog owner.
In the satisfaction department, most dogs seem to really enjoy this chew toy. You can fill it up with dog food and tasty treats in the center, so pup's like chewing the rubber and eventually getting to the tasty treats. So, I'd say it's definitely satisfying.
From a teeth cleaning standpoint, this product certainly performs even though it wasn't my favorite in this particular category. It actually came in last place but it's still very good at cleaning teeth nonetheless.
As far as attraction goes, many dogs seem to find the unique and occasionally awkward pineapple shape quite attractive. And they also really like it because it often has tasty and delicious treats hidden in the middle, which dogs absolutely find appealing as we all know.
It's a great way to clean your dog's teeth, which is what matters the most.
Best Teeth Cleaning Ball For Dogs
Idepet Dog Tooth Cleaning Ball
Editor's Comments:
It's my pleasure to recommend the Idepet Dog Tooth Cleaning Ball. This product is made of non-toxic material so it's tough and safe for dogs and has good elasticity. It's a ball so it's definitely entertaining to play fetch and interact with, and it holds a pup's attention, which helps improve IQ and intelligence.
Material: Natural Rubber
Weight: 8.01 Ounces
Dimensions: 6 x 4 x 1.5 inches
Breed: Sm., Med., Lrg.
Brand: Idepet
The Bottom Line:
The bottom line is simple. If you're looking for a solid teeth cleaning ball that can also help your dog get exercise, then you'll definitely like this product. It's sturdy, durable, non-toxic, entertaining, and it helps keep teeth clean and gums healthy.
What's Good
Non-abrasive design
Bite resistant
Entertaining product
Promotes healthy gums
Improves intelligence
What's Bad
Odd smell
Chewed through quickly
Made in China
Summary
The Idepet Dog Tooth Cleaning Ball is an excellent product and one that my dogs have really enjoyed. Not only is it a great teeth cleaning product, it also helps my pups get exercise because they love chasing it around all day.
Is it durable? I didn't seem to have a problem with durability and felt that it lasted relatively long, but I definitely have smaller dogs. Some say that their pooches tore it up quickly, so that's something to keep in mind.
Is it safe? It's a really small ball so it's definitely safe and it isn't going to create any type of choking hazard whatsoever. A few people have complained that it had an odd smell, although it's supposed to be made of natural rubber so it shouldn't contain any toxins at all. I'm not sure what the crazy smell was about but I just wanted to mention it.
Is it satisfying? Yes, the dogs really like this ball a great deal. Not only do they enjoy chewing on it, but they really have a phenomenal time chasing it as well. It gives the dogs much needed exercise and it leads to additional intelligence and a higher IQ, which I think is amazing.
Is it good for teeth cleaning? Absolutely! Although this product doesn't necessarily focus 100% on teeth cleaning, it definitely does a good job nonetheless. So, if you're looking for a teeth cleaning dog ball, you've come to the right place because this one is my favorite.
Do dogs find it attractive? Yes, they do. At least the ones that I own like it a lot. I can see certain dogs finding it unattractive if it really does have a weird smell to it. But I never smelled a ball with a weird odor, so I can't comment on it one way or another.
Best Dog Toothbrush Chew Toy
Wisedom Dog Toothbrush Stick
Editor's Comments:
The Wisedom Dog Toothbrush Stick and chew toy is designed to protect the oral health of your dog. And it does a very good job by preventing tooth decay and other oral problems. It can even be filled with dog toothpaste for a healthier brushing to give your dog beautiful pearly white teeth.
Material: Natural Rubber
Weight: 8.15 Ounces
Dimensions: 6.26 x 4.92 x 3.35 inches
Breed: Sm., Med., Lrg.
Brand: Wisedom
The Bottom Line:
At the end of the day, I recommend the Wisedom Dog Toothbrush Stick if you plan to keep your dog's teeth clean and in healthy condition. This chewable toothbrush stick can effectively clean your dog's choppers and protect your pup against gingivitis, gum disease, and other unwanted dental conditions.
What's Good
Hole on top for toothpaste
Rubber granular cleaner
Rigid bristles for brushing
Promotes fresh breath
Made of natural rubber
What's Bad
Strange smell
Less durable than advertised
Some dogs don't like it
Summary
The Wisedom Dog Toothbrush Stick is a unique and very effective dental brushing stick for dogs. I consider it the best dog toothbrush chew toy because it's strong, durable, resistant to excessive biting, and it acts as a natural massager as well.
First off, I'm very impressed by the durability of this product. It is relatively strong for such a thin toothbrush stick. I'm not saying it's impervious because that would be crazy and we all know dogs tend to eventually rip through everything. But it's sturdy and it will last for a little while before it needs to be replaced.
This product is really safe as well. Some people say that it has a chemical smell to it, and it can be really pungent at times, but I never noticed this personally. It must happen to some products but not all of them. Otherwise, it's made with natural safe rubber and non-toxic materials.
Dogs tend to find this toothbrush stick incredibly satisfying to say the least. They love chewing on the end, which is really healthy for their teeth and a fantastic way to get in a solid brushing during the day. You can even add toothpaste in the middle to make it even more effective.
And speaking of teeth cleaning, since dogs love to chew on it you'll see a remarkable difference in the health and well-being of their teeth and gums. Brownish yellow teeth will suddenly turn pearly white, and unhealthy receding gums will become full and healthy once again after your dog brushes with this product for 3-5 minutes a day.
Some dogs are easily attracted to this product and others aren't necessarily enamored. The good thing is you could put chicken flavored toothpaste inside and that will definitely get the dogs more interested. I promise this is the case because one of my dogs didn't like it but as soon as I added the chicken toothpaste it was a whole different story altogether.
Best Dental Dog Chew Stick
Fine-Pets Dog Chew Toothbrush
Editor's Comments:
I really appreciate the Fine-Pets Dog Chew Toothbrush because I absolutely find it the best dental dog chew stick. It's a great product because it's made of 100% natural rubber, it's somewhat durable and lasts a while, it's eco-friendly, and it's safe and strong.
Material: Rubber
Weight: 5.61 Ounces
Dimensions: 5.9 x 4 x 1.6 inches
Breed: Sm., Med., Lrg.
Brand: Fine-Pets
The Bottom Line:
In the end, the Fine-Pets Dog Chew Toothbrush is a wonderful dental product to say the least. It provides bristles that cover all sides of the mouth and teeth, which make it a full mouth dental care brush. It has a novel design, which makes it easy for dogs to keep it held steadily on the ground. And it's very safe to use and satisfactory too.
What's Good
Helps grind away plaque
Loosens hidden tartar
Rigid bristles
Sturdy base
Toothpaste reservoir included
What's Bad
Difficulty inserting toothpaste
Hard to clean
Not too durable
Summary
The Fine-Pets Dog Chew Toothbrush is a great choice for any pet owner looking to give their dog a dental chew stick for healthy teeth cleaning. Dogs really seem to love it and it has a natural scent and a tasty mint flavor.
When it comes to durability, this product is the least favorite of mine out of the other 5 that I reviewed. Unfortunately, some dog owners complain about the robustness but they do not bother reading the directions. You're supposed to give it to your dog for 3-5 minutes and supervise your pup the entire time. Any longer and it may chew through the brush too quickly.
This product is very safe from what I can tell. It's well-made, well designed, and it doesn't have a harsh chemical odor and it's made of strong natural rubber.
I like the fact that my dogs find it incredibly satisfying to chew on this brush. They always get upset when I take it away from them because they like chewing on it a great deal. And this is especially true when I have tasty flavored toothpaste like chicken flavor in the reservoir.
This is an excellent product as far as teeth cleaning is concerned. When used correctly, it can help whiten your dog's teeth, remove plaque and tartar, and even reverse or prevent gingivitis and gum disease.
Finally, the dogs are very attracted to this product. In fact, I think they're too attracted because as I mentioned, I often have to take it away from them because they would chew on it all day if I let them. Remember, they are only supposed to chew on it for 3-5 minutes at a time.
Related articles: How To Brush Dogs Teeth
Buying Guide To Selecting The Best Dog Teeth Cleaning Toys:
Are you thinking about forgoing my advice? Do you prefer looking for dog teeth cleaning toys on your own? You may be on the hunt for new teeth cleaning products but you might not specifically know where to begin. 
Guess what? I'm never offended when my readers do not choose my recommendations. In fact, I encourage you to look for your own products if that's how you feel.
But you definitely need to know what to look for. And that's what I'd like to share with you today.
As I researched, analyzed, and tested these products, I decided to see how they measured up in 5 specific categories. I used these criteria to rate these products to figure out exactly which ones were the best in certain areas.
The criteria I used is as follows:
Durability
Safety
Satisfaction
Teeth Cleaning
Attraction
Why did I pick these particular categories? Based on my research, these groups seemed like the most relevant regarding dog teeth cleaning toys.
Keep reading to learn more about each category and learn why they are so important to choosing the best dog teeth cleaning toys.
Durability
This is likely a no-brainer for every dog owner to understand.
Remember the last time you bought your dog a chew toy? Your pup likely ripped through it in no time because some of these products are made really cheaply and do not last.
I always check durability first because I try to recommend products that will last the longest. Especially when it comes to the best dog teeth cleaning toys, because they serve a specific purpose to keep your dog's teeth and gums healthy and disease free.
When you test for durability, ask yourself the following questions: 
Is the product made of durable material?
Do customers leave positive testimonials?
Does it look cheaply made?
Does it appear sturdy and strong?
Safety
Safety is always paramount when purchasing dog chew toys and the best dog teeth cleaning toys as well. The last thing you'd ever want is to buy a product that's known as unsafe or unhealthy.
In this area, you can look for two specific things:
Does the product have a harsh chemical smell?
Could the product break up easily and get lodged in your dog's throat?
The easiest way to answer these questions is to read the product's website thoroughly. Customers typically ask these questions in the FAQ section. And previous customers tend to write about it in their reviews.
Use this information to your advantage to determine if a dog teeth cleaning toy is safe or not.
Satisfaction
I'm not going to lie to you. It's never easy to determine if a particular product is going to be satisfactory to your dog. It may be satisfactory to other dogs, but the only way to find out if your dog actually likes it and finds it satisfying is to test out the product for yourself.
But you also have the option to read about the product online. Some people say their dogs love a particular product and cannot wait to chew it up to bits. Others mention that their dog will stay far away from it. 
This may help give you some direction and guidance when determining satisfaction before actually purchasing one particular dog teeth cleaning toy over another.
Teeth Cleaning
The whole point of buying this product is to get your dog's teeth clean, right? Well, then it undeniably makes sense to focus on finding a teeth cleaning toy that will meet your pup's wants and needs.
I like to choose products that have thick and sturdy bristles. The bristles are the most important part, because they are going to get between your dog's teeth to remove plaque and built up tartar. So, the bristles have to be sturdy and thick.
How is the brand advertising the product? Are they saying that it's effective at dental care? Does it provide full mouth dental care? These are the types of questions that you need to ask yourself before making your final choice.
Attraction
You may not realize it, but your dog will stay far away from teeth cleaning toys that they do not find attractive in one way or another.
What constitutes attractiveness?
The shape is one way that a dog might find a particular cleaning toy attractive. If they find the shape odd or weird, they may avoid the product altogether.
Being able to add flavored toothpaste in the reservoir is definitely a good way to get a dog attracted to a particular toothbrush or toy. They'll love the smell and attempt to devour it, cleaning their teeth all the while.
Adding peanut butter or another favorite flavor on top of the cleaning toy is another way to get your dog excited about chewing it and cleaning their teeth at the same time.
Keep all of this in mind when choosing your next dog teeth cleaning toy.
Other Things To Consider When Searching For The Best Dog Teeth Cleaning Toys
Some of the best dog teeth cleaning toys are the ones that have nubs and ridges that are designed to clean along the gumline of your dog's teeth. This will ensure that any plaque or tartar is brushed away. You also want to look for kinds of toys that are made with durable material, like all-natural rubber. This way, even the toughest of chewers will have a hard time getting through the tough rubber.
And to add to that, natural rubber is 100% non-toxic! Lastly, choosing the right toy means looking for toys that will ensure your dog will have beautiful pearly whites. This means getting a toy that is covered in the most bristles and grooves possible, and that it has a sturdy base. Having a sturdy base gives your dog something to hold onto while they chow down on the toy.
Try to avoid getting chewy treats like hard bones and pigs' ears to try to clean your dog's teeth. Although these do clean your dog's teeth to an extent and are a known dog favorite, a dog with gum disease and brittle teeth can easily break a tooth on these kinds of chews. These chews are also subject to breaking into sharp pieces, which could hurt your pet when swallowed. If your dog craves these, limit the time they chew to only a few hours so as to not risk their health.
Vet Approved
Another thing to look out for in dog chew toys is if they have the VOHC seal of approval. This would mean that the chew toy is certified and safe for your dog. These chew toys are available in most pet stores, but some of them are available only through a veterinarian's office, which could affect the price. But better safe than sorry, right?
Best Dog Teeth Cleaning Toys FAQs:
Do The Best Dog Teeth Cleaning Toys Actually Work?
Before you invest your hard-earned money and buy one of these products, it certainly makes sense to find out if they actually work or not.
According to expert veterinarians and consultants, dog chew toys are effective because they reduce oral bacteria in the mouths of dogs. They can reduce the levels of oral bacteria by as much as 60%-70%.
But there are minor potential risks as well. If your dog chews through the product and ingests it, it may end up having an upset stomach for a little while. That's about the extent of any potential negative physical problems your dog might experience after swallowing a chew toy.
What's the Best Way to Take Care Of My Dog's Teeth?
Veterinarians actually recommend creating a regular daily habit for dental care with your dog. By creating a daily habit, you'll have a schedule in place to keep your dog's teeth healthy and clean at all times.
What belongs on the schedule? Basically, you need to remember to give your dog his or her dental chew toy every day. Remember to read the instructions on the package to make sure you're following a good oral hygiene routine for your pup.
Are All The Best Dog Teeth Cleaning Toys The Same?
You'd think that if you've seen one dog teeth cleaning toy you've seen them all, but nothing could be further from the truth. Each of these products are very different.
Some of them have a very distinct shape. Others are made with different kinds of material, although the majority are made of natural rubber. And still others are designed to focus on certain benefits like eliminating plaque and tartar, adding toothpaste to a toothpaste reservoir, or changing the overall look and design.
I tried to share something for everyone above with my product recommendations. I chose a ball, a gorilla, two different dental toothbrushes, a pineapple, and a bacon flavored dog bone with toothbrush bristles.
Choose the option that seems best suited to your dog and remember to follow the instructions to effectively clean his or her teeth each day.
Do You Need to Brush Fido's Teeth?
The Veterinary Oral Health Council (VOHC) recommends brushing your dog's teeth daily. The reason being, plaque and tartar can develop quickly in a dog's mouth, and this can lead to painful infections and periodontal disease. Also, brushing your dog's teeth can help tackle gross dog breath. We all know how terrible that can be. So if you're worried about inviting guests over because of your dog's breath, consider getting into the habit of keeping up with their oral hygiene.
Before you decide to pull out a toothbrush, let me state easier ways you can clean your pet's teeth. Brushing their teeth with a toothbrush can be a hassle. Not only will your dog most likely not let you put a toothbrush in its mouth, keeping their mouth open long enough to do anything will be even harder.
Instead of tackling your dog trying to clean their teeth with a brush, try using teeth cleaning toys. These toys are much easier for both you and your dog, and you can sit back and relax knowing that your dog is cleaning their teeth themselves!
Final Thoughts On The Best Dog Teeth Cleaning Toys…
The Arm & Hammer Super Treadz Gorilla is our choice for the best dog teeth cleaning toy. While all of the toys in our review have pros and cons, this toy ranks the best!
One tip we found to help overcome the strong scent of this toy is to soak it overnight in dish soap to lessen the smell a little bit. This toy will last a long time but not forever, especially if your dog is a heavy chewer. Our labrador retriever had fun with this one and it has definitely lasted longer than most other of the best dog teeth cleaning toys in this category!
Overall Ratings Of The Best Dog Teeth Cleaning Toys (How They Stack Up Against Each Other)
Arm & Hammer Super Treadz Gorilla
Hartz Chew 'n Clean Bacon Flavored Dog Chew Toy
M.C. Works Pineapple Dog Dental Chews Toy
Idepet Dog Tooth Cleaning Ball
Wisedom Dog Toothbrush Stick
Fine-Pets Dog Chew Toothbrush
Amazon Best Rated Products - Last Updated on 2023-10-01. DISCLAIMER: Some or all of the product links on this page are affiliate links. The operator of this website received a small commission if you purchase products through these links, HOWEVER, there is no added cost to you. These commissions help to fund the operation of this FurryFriendsGear.com