If you have a dog with thick fur, you've likely encountered challenges grooming your pet at home. Chow Chows, Newfoundland, Collie, Bernese Mountain Dog, and Old English Sheepdogs are among some of the top breeds with thick, rich fur that's often left to professional groomers to tackle during a routine trimming.
Fortunately, there are some tremendous heavy-duty clippers and grooming kits designed for dogs with a thick coat of fur. You'll find our top picks offer a great bargain, along with quality and consistently good results, whether you're trimming your puppy in between grooming visits or taking on the whole project at home.
Our top choices for the best dog clippers for thick hair are rated on several primary factors:
durability
power
compatibility with pets
ease of use
price
You'll find these products are among the best in the market, due to their manufacturer and brand reputation, and an excellent track record of quality results.
Top 3 Best Dog Clippers for Thick Hair
Best Professional-style Grooming Kit Clippers for Thick Coats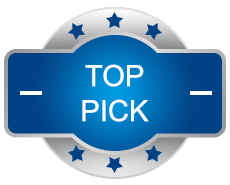 Pet Union Professional Pet Grooming Kit with Cordless Clippers
Compatibility with pets
90
Manufacturer: Pet Union
Size: 43 x 6.02 x 2.68 inches, with a weight of 1.45 lbs.
Materials: Titanium metal blades, durable plastic guards
The Bottom Line:
The Pet Union Professional Grooming kit is built to handle heavy, thick fur for dogs and other household pets. It's a powerful,lightweight, durable tool, and the brand offers a Lifetime Replacement Guarantee.
What's Good
It's easily adjustable and cuts with precision with excellent quality blades and combs
Cordless and compact, so you can use it anywhere that's comfortable for you and your pet
The kit contains everything you need to thoroughly groom your dog, including multiple guards, nail trimmers, scissors, and comb guards
Clippers are low-noise, which helps pets relax during grooming
Ideal for dogs and cats with thick fur or matted hair
These clippers glide effortlessly, without snagging or catching on your pet's fur, including areas that are difficult to reach
Easy to use and ideal for beginners
Inexpensive and available in five colors, including chrome, white, black, gunmetal, and gold
What's Bad
Some pet owners experienced difficulty using the same clippers on thick fur for touch-ups and had to clean the razors more often than anticipated.
You may need an extra set of clippers if you have multiple dogs and cats with thick fur for best results
Summary
The Pet Union Professional Grooming kit offers everything you need to trim your pet's fur, including compact, portable clippers that work professionally and consistently for most coat types. This manufacturer offers a decent guarantee program if you need to replace your set.
The clippers are sharp, precise, and operate quietly, so you can enjoy a grooming session with your pet without the nervousness that's common with noisy trimmers. You'll find the clippers last for at least one hour with high power when they are fully charged. While some pet owners may need two kits to handle multiple pets, some reviews state these clippers are adequate for handling three or more dogs and pets with varying fur types.
What's the top feature of this dog grooming kit? Dogs respond well to their quiet, low-vibration noise, which makes the trimming experience calming and hassle-free. In most cases, you'll have no difficulty removing knots or matting on your pet's coat, though trimming these challenging areas with scissors is recommended before using the clippers.
Overall, these dog grooming clippers and the grooming kit make a winning choice for a dog owner, whether you're a beginner or need a good set of trimmers on a budget.
Best Heavy-duty Clippers Kit for Pets and Livestock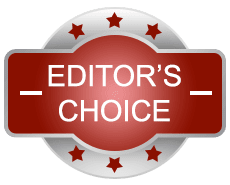 Pet and Livestock HQ Professional Grooming Kit
Compatibility with pets
92
Manufacturer: Pet Control HQ
Size: 65 x 11.93 x 4.21 inches, with 6.9 lbs.
Materials: Heavy-duty aluminum, copper, and industrial-grade blades
The Bottom Line:
The Pet and Livestock HQ Professional Grooming kit can handle multiple animals and pets with fast, precise cutting and a rugged construction so that it does not break or snag in fur.
What's Good
An ideal kit for experienced groomers, which includes large shears for big pets
It's safe on your pet's skin, with regular airflow during use, which prevents the clippers from overheating, and doesn't jam or burn skin or hair.
Perfect for large dogs and livestock
High power that's supported with a 380W copper motor
The clippers shear fur fast and effortlessly, which makes it easy to groom all your animals in a short time
Cutting is precise and comfortable for pets and pet owners
The manufacturer, Pets and Livestock HQ, is committed to designing robust, high-quality materials that last
What's Bad
This grooming kit is expensive
While using these clippers are generally accessible, some beginners may prefer a smaller kit
It's loud and may not be suitable for nervous pets
Not recommended for small pets
Summary
The Pet and Livestock HQ Professional Grooming kit is a solid product for large animals and thick fur coats. It's a highly durable product that's perfect for many giant dog breeds, including Golden Retrievers, German Shepherds, Newfoundlands, Australian Shepherds, and Labradors.It's ideal for animals with coarse hair, including pigs, camels, cattle, horses, and goats.
You'll find this product works best on large dogs and is generally not recommended for cats, rabbits, and smaller dogs. These are also heavy-duty dog clippers, which minimizes the time you'll need to groom your pets or livestock thoroughly. The trimmers are also a bit noisier than other products, which your pet may not prefer, though the sound is consistent, and animals can adapt quickly.
While the grooming kit is a bit more expensive than other comparable products, you'll find this high-grade set will last indefinitely, and you'll have everything you need to trim multiple large pets and animals, including:
Animal shears
Two guards, in sizes 1.0 and 2.0
Two blade sets that offer precision edges for accurate trimming
A convenient carrying case
Cleaning brush
Lube oil for the blade
An instructional guide
Multi-purpose screwdriver
Two quick-change replacement brushes for consistent motor power
Many users of this kit consider the results comparable to professional-grade grooming, and the reviews are overall positive. You'll find the clippers, shears, and accessories very durable and will last pet owners for years with proper care and storage.
Best Budget-Friendly Dog Clippers for Thick Fur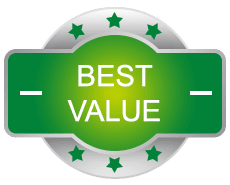 Eccomas Dog Clippers and Grooming Kit
Compatibility with pets
95
Manufacturer: Eccomas
Size: 98 x 9.37 x 2.64 inches, with a weight of 2.16 lbs.
Materials: Stainless steel, aluminum, and fine carbon steel
The Bottom Line:
The Eccomas Dog Clippers and Pet Grooming kit is a great affordable product ideal for grooming your dog at home.
What's Good
These dog hair clippers are solid but quiet, which is ideal for nervous pets
There are two adjustable blade lengths and eight color-coded comb sizes to customize your dog's fur length
The battery on these cordless charges is powerful, lasting up to five hours after a three-hour charge
You can use the clippers with a power cord, in addition to cordless trimming
The aluminum and steel materials create a robust and durable device that's not prone to wear and tear
Trimming results are professional, with a speed of up to 6,000 rpm, and high-quality results
The clippers include an LCD that indicates the battery's power level
Eccomas, the manufacturer, offers replacement free of charge if the device doesn't work
What's Bad
Some pet owners may find the combination of metal trimmers and plastic comb guards is a bit challenging to use
While the clippers are relatively quiet, some pet owners find the sound a bit louder than expected
Summary
The Eccomas Dog Clippers and Grooming kit offers an excellent toolset for all your pet's trimming needs. You'll find that the clippers work well with most pets, especially dogs with thick or curly coats that are generally hard to trim. You'll also find the clippers easy to operate and heat-resistant, so your pets will always feel comfortable during grooming sessions.
It's excellent grooming set for new pet owners and anyone new to grooming. It's great for dogs, cats, and households with multiple pets of varying sizes and fur types. You'll find the cost of this grooming kit is a fantastic bargain, as you'll find everything you need in one package, including:
Cordless clippers
Cleaning brush
Lube oil for the blade
USB power cord
Stainless steel pet scissors and comb
Instructional guide
The instructional guide offers helpful tips on how to trim thick and textured coats, including fur that's curly and easily tangled. The stainless steel scissors and comb are ideal for preparing your pet before using the cordless clippers, and this will make the grooming process easy and with great results.
Best Dog Clippers for Thick Fur: Buyer's Guide
Our top picks for the best clippers for thick fur are ideal for long-term use, and you'll generally find them easy to use, even if you're a beginner and unfamiliar with the pet grooming process.
One of the critical factors in creating a calm, relaxing environment for your pet is ensuring the dog grooming clippers operate quietly, which may vary slightly, depending on the materials and power level used.
In most cases, you'll find many dogs respond well to these grooming tools, though heavy-duty, livestock-grade trimmers are best reserved for large breeds and animals. When you browse the numerous options for pet clippers, it's best to buy a complete kit so that you'll have access to quality scissors, combs, and accessories that can make the trimming process more manageable.
Your Dog
If your pet is typically nervous before a grooming session, prioritizing a quiet set of clippers is essential. It's also essential to invest in quality shampoo, conditioner, and combs so that your dog's coat is well maintained in between trimming. This practice will reduce and prevent tangles and mats. investing in the best dog clippers for thick hair will make your grooming sessions pleasurable for both you and your dog!
Vet and Professional Groomer Recommended
Veterinarians and professional pet groomers can recommend excellent products for trimming our pet's fur, whether you're looking to maintain their coat in between grooming visits or you plan on taking over the upkeep of your dog's fur at home.
If your pet experiences skin rashes, reactions, and similar issues that can impact their comfort during trimming, it's essential to consult with a veterinarian to determine if any treatment or skin creams are required. You may want to prolong grooming your pet if they break out into a rash or have a skin condition and take the following steps to medically or topically treat the condition before you resume grooming.
Your veterinarian can recommend clippers that protect your dog's skin, especially if they are prone to experiencing irritation or similar reactions. Ideally, your pet's comfort and health are of primary importance when choosing the right products for grooming.
Frequently Asked Questions about the Best Dog Clippers for Thick Fur
How do I know if I need to sharpen my pet's grooming clippers?
Suppose you regularly use pet grooming clippers, including heavy-duty blades. In that case, you'll notice the dog clipper blade will dull over time, which can be detected when you carefully run your finger along the top of the cutter, which will appear less sharp. Once you determine that sharpening is required, this should be done before grooming your pet, as a dull blade can snag or catch in thick fur, causing discomfort.
Several types of clippers and products offer self-sharpening features, which makes this process easier. Clipper blades are best to sharpen professionally, as this will ensure you'll get the best results from your grooming kit.
Why do my clippers heat quickly?
If you use your clipper kit often or have multiple pets trimmed within a shorter time frame, some products may grow hot, especially if they are running for a while. Another common cause for blades heating up includes not using sufficient blade oil, which has a lubricating and cooling effect. Some sprays are meant to cool the blade, though some may leave a sticky residue, which may become heated if used too long.
Can I use sandpaper to sharpen pet clippers?
In a pinch, quality sandpaper is an option to consider if you need to quickly sharpen your blades and don't have sufficient time to do this professionally. While this method is effective, it's not recommended as the best way to maintain your blades.
How do I apply oil on pet trimmers?
All you need is a drop of blade oil on the top of the blade, which is sufficient in lubricating the surface and helping the clippers glide and trim effectively.
Why does applying oil on blades improve clippers?
Blade oil is specially made to use in small amounts so that you can reduce friction during the trimming process. Friction is often the result of dry blades, which can snag and pull fur, which can cause uneven results and significant discomfort.
It's essential to ensure that the blade oil is evenly distributed, even if you only use a drop (all that's needed!), which can be done by switching the clippers on and letting the oil move over the blade.
What are the most critical items to look for when choosing pet clippers?
While the brand and price are typically considered essential factors, you'll find that most great clipper tools and grooming kits are designed for specific pets, including dogs and animals with thick fur. The quality of the kit, including the construction and materials, durability, and any warranties or guarantees to ensure you'll have the option of a replacement if needed.
A set of clippers that's easy to handle, lightweight, and low in noise. Quality and comfort are top factors that impact how well your pet responds to their next grooming session. Durability is another crucial factor, which includes choosing a product that has a long-lasting battery and a powerful motor to last.
Can I use pet clippers on wet fur?
While some professional groomers prefer to trim dogs with wet fur, the following shampoo and rinse, you may find the process easier with your pet's hair dry. If you plan on trimming your pet's coat while still wet or damp, consult the instructional manual of the grooming kit, and ask a professional groomer or veterinarian for tips, as not all clippers may perform well with damp or wet fur. Overall, it's often recommended to trim your pet's fur dry, especially around their face, where you'll immediately see the grooming results.
How should beginners trim a dog's fur, especially when dealing with thick coats?
When dealing with thick coats, it's best to trim key spots cut to specific lengths and remove tangles or matted fur with scissors. You can also trim nails, and bathe your dog, then allow them to fully dry before using the best dog clippers for thick hair to trim the remainder of your dog's coat.
Amazon Best Rated Products - Last Updated on 2023-10-01. DISCLAIMER: Some or all of the product links on this page are affiliate links. The operator of this website received a small commission if you purchase products through these links, HOWEVER, there is no added cost to you. These commissions help to fund the operation of this FurryFriendsGear.com